Most importantly, back in the day, the Convento is on the west side of the Santa Cruz River. Also, it is at the base of Sentinel Peak or "A" Mountain in present-day Tucson, Arizona. Correspondingly, the A on A Mountain stands for the University of Arizona. Interestingly, "A" Mountain is an extinct volcano.
---
Furthermore, the mission is "at the foot of the black mountain", which Father Kino names San Cosmé del Tucson. In addition, here Father Kino establishes a second church after Mission San Xavier del Bac in 1692. Finally, in 1768 the Convento is expands, fortifies and transforms into the Mission San Agustín del Tucson by the Franciscans. Consequently, they replace the Jesuits in the Missions.
---
Next, is the establishment of a Presidio San Augustin del Tucson in 1776 on the east side of the Santa Cruz River. As a result, a pueblo of Tucson grows up near the Presidio along the river.  Ultimately, the Mission is finally abandoned in 1828.
---
In addition, it's lands sell off, there is neglect and destruction of the buildings. Sadly, this site eventually deteriorates and transforms into a city dump in the 1950s.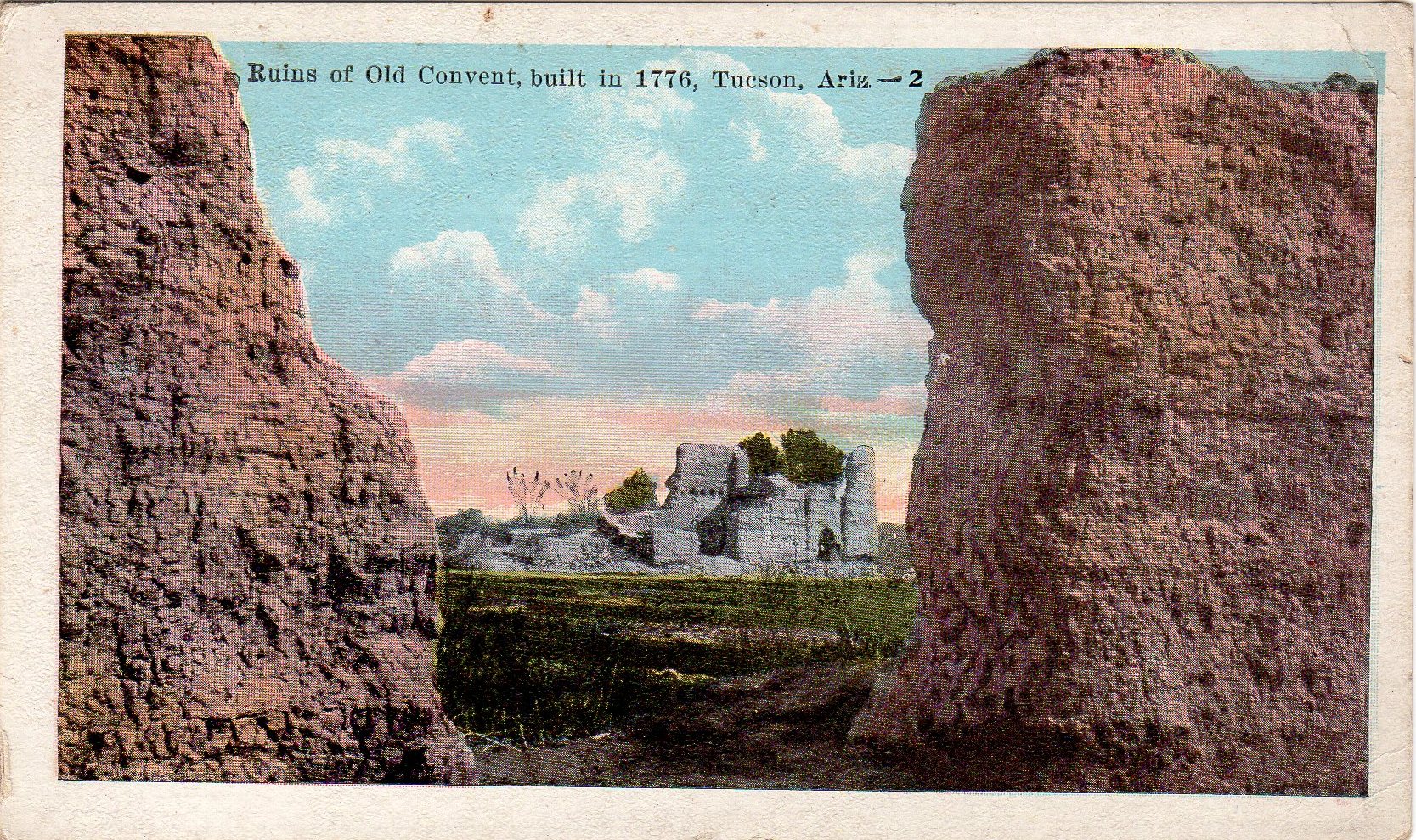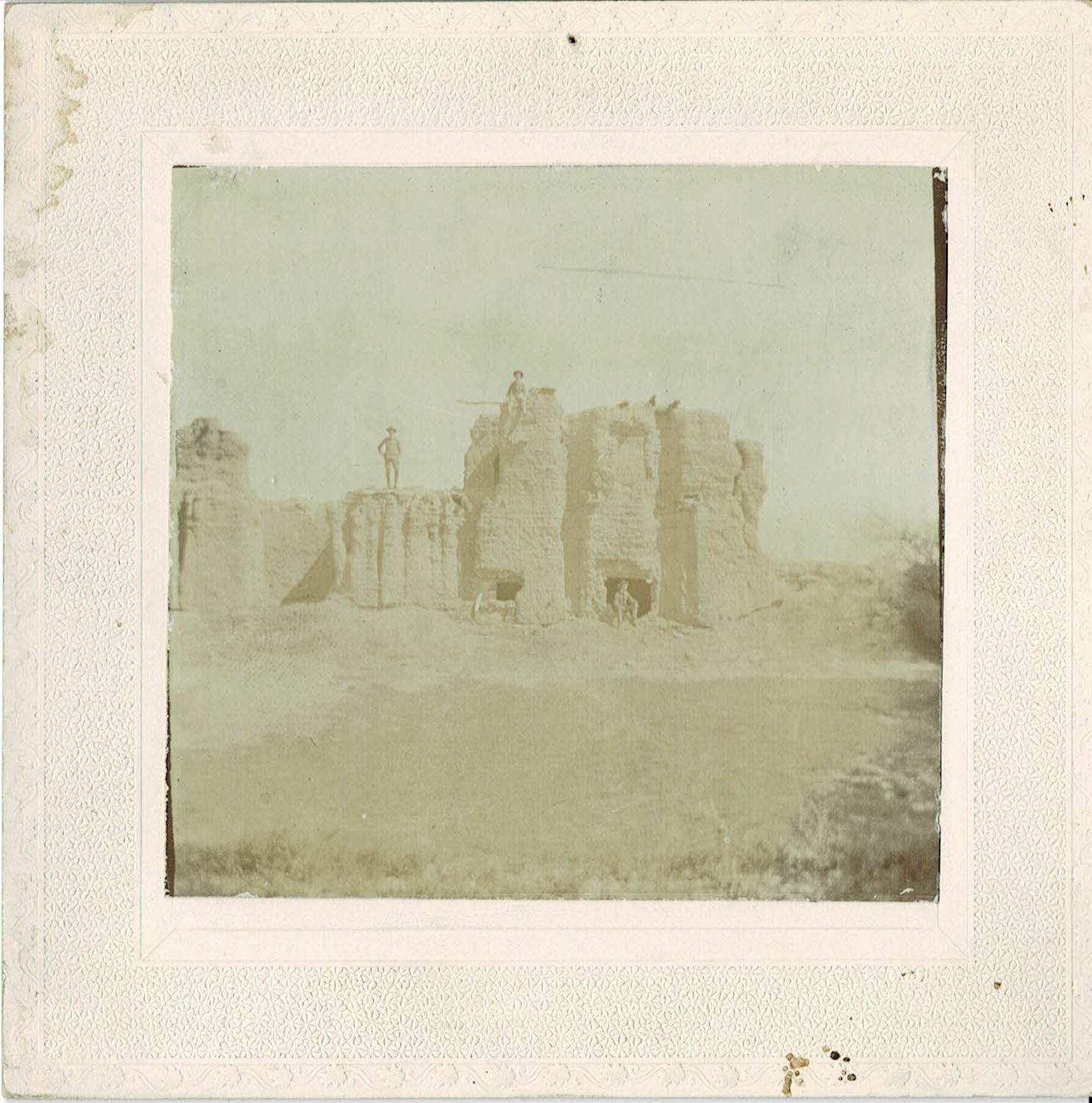 Also, here is an original photograph from our collection. It shows curios explorers on the adobe ruins of the Convento, circa 1900.                                                                                                                                                                                                                                                                                                                                                                                                                                                                                                                                                                                                                                        
Vintage Tucson 1990 – 2023 © Schannep Ventures L.L.C. All Rights Reserved