First of all, here is Tumacacori Mission in Arizona. Furthermore, Father Kino establishes the mission in January of 1691. In addition, it is the oldest mission in what is now Arizona.
---
Most importantly, the mission is in the Santa Cruz River Valley, just South of Tucson, Arizona. Also, it is an area of Arizona where Yaqui, Tohono O'odham, and Apache would live.
---
It is important to note, for many years, Tumacacori is a visiting station of the mission headquarters at Guevavi. Comparitively, during most of those years, it is on the east side of the Santa Cruz River and name is San Cayetano de Tumacácori. Furthermore, services are in a small adobe structure that the Pima inhabitants of the village build. Similarily, after the Pima rebellion of 1751, the mission transfers to the present site on the west side of the river. Consequently, it is now the San José de Tumacácori. Here the first actual church edifice is built.
---
As a matter of fact, to learn more information about the mission, please click HERE.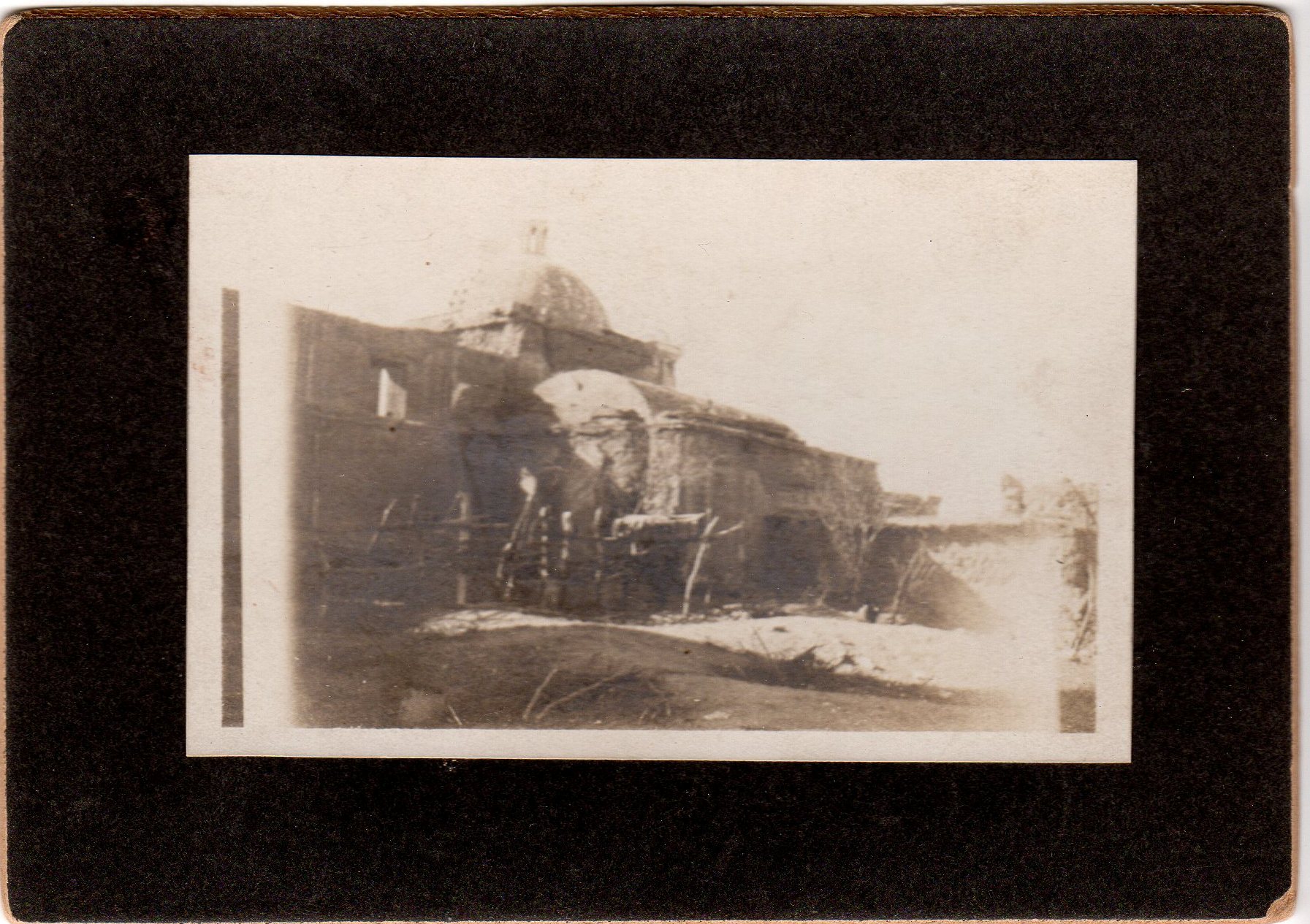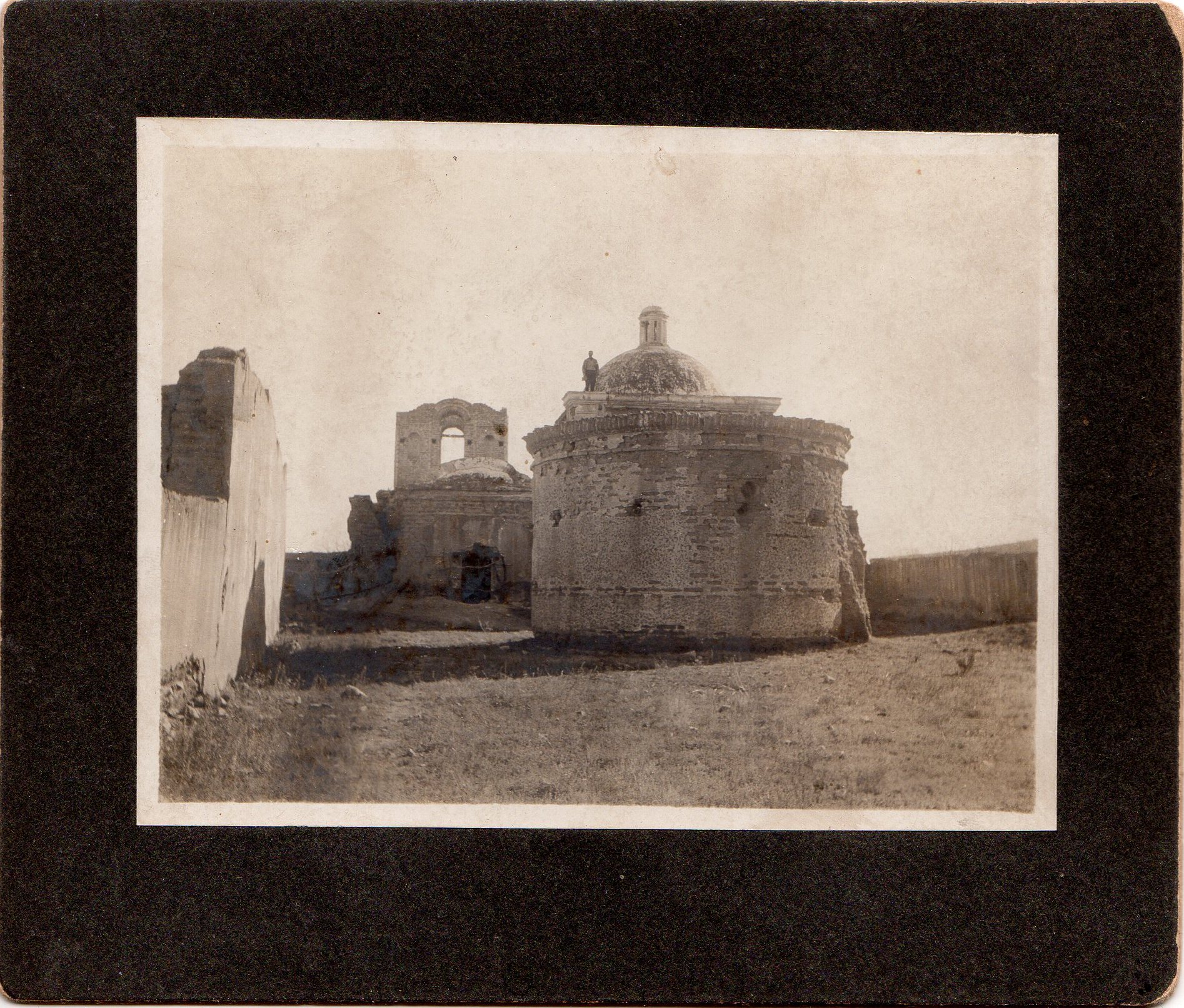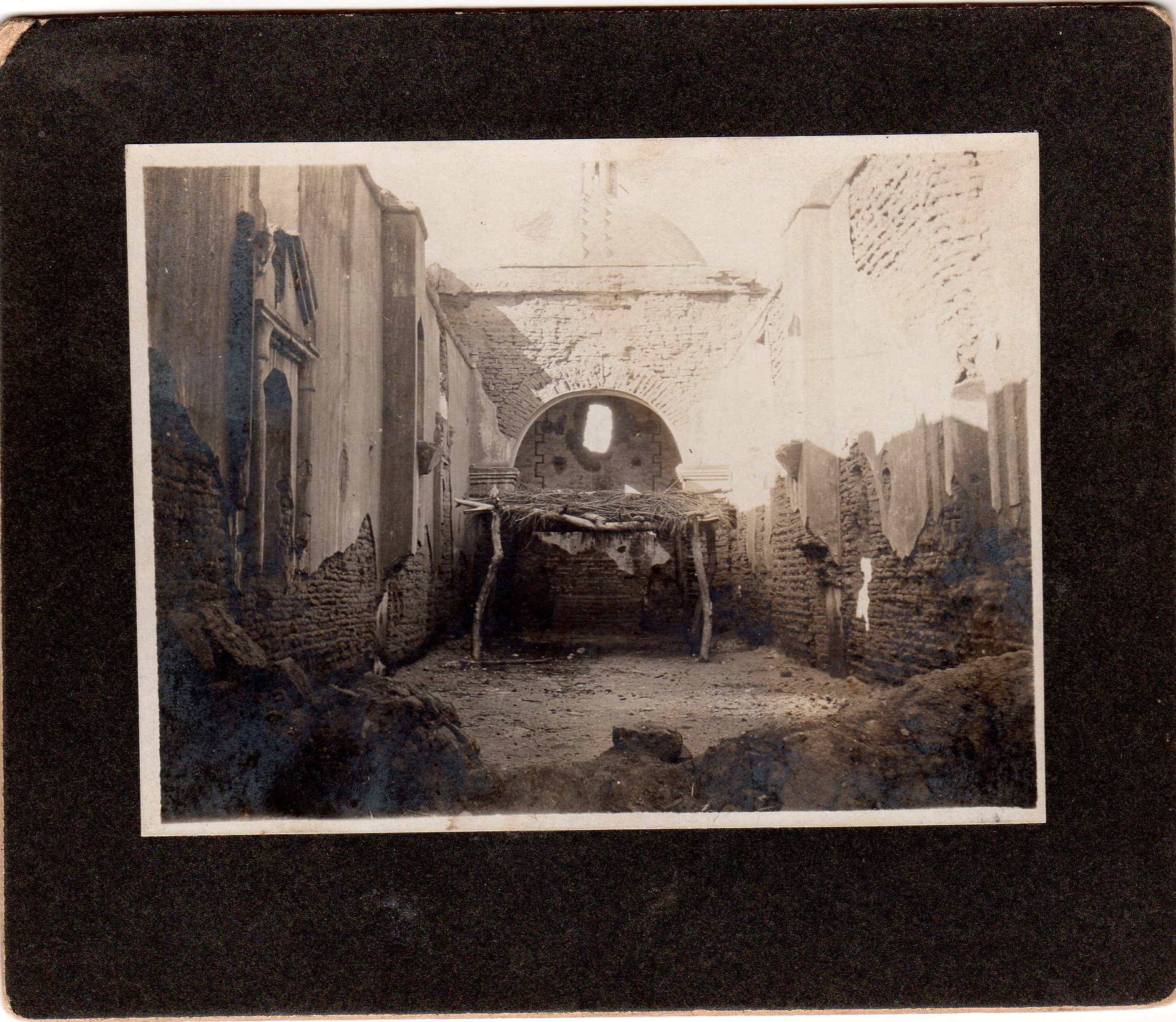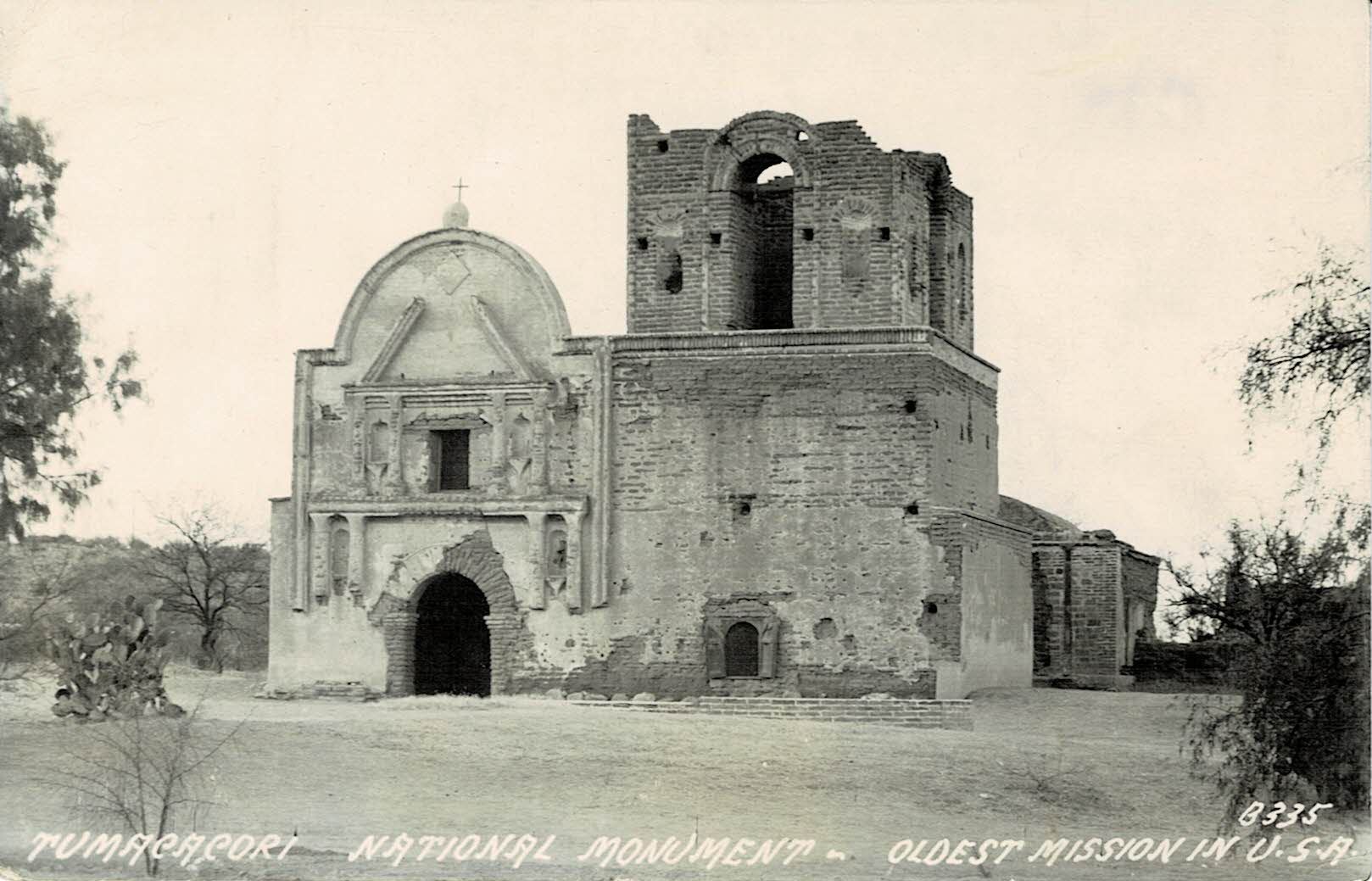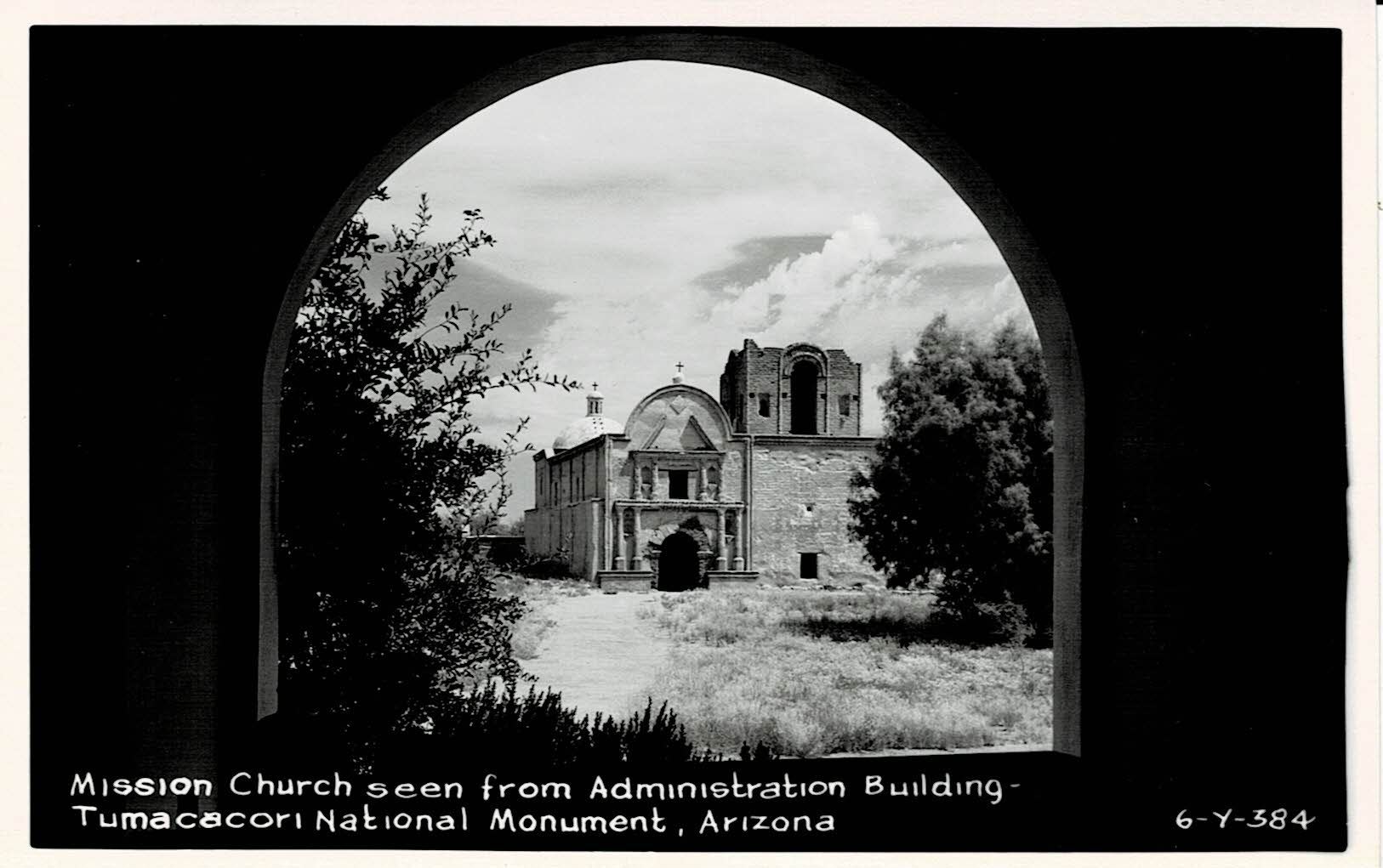 Equally important, these original period photographs are from Mervin Mason, and are in his family for generations.  Additionally, we believe these photographs have never been published before. Also, these images are copyrighted by Schannep Ventures L.L.C.

Notably

, you may reprint these images, with credit given to VintageTucson.com
Finally, you are able to "right click" on the image with your computer mouse (three times) for an expanded view.
Vintage Tucson 1990 – 2021 © Schannep Ventures L.L.C. ALL RIGHTS RESERVED