Uniquely, below is a cache of Tucson Arizona bank checks from Tucson's pioneers. Consequently, I acquire this collection in Tucson from an elderly woman. As a result, many of the bank checks are written from a time when Arizona was a territory. Most noteworthy, Arizona becomes a state on February 14, 1912.
---
In the same fashion

, some of the checks are written to people who are very famous locally. Also, these prominent Tucsonans have schools, streets, etc. named after them. In addition, these checks have wonderful graphics. Not to mention, the amount of money written on the checks are also impressive for the time.
---
Most notably, these checks are to pay early Tucson businesses by produce broker, J.K. Brown. Again, these checks are from the 1890's to 1916.

Comparatively, Tucson was a small community back then, so most of these people were prominent citizens.

Consequently, I will update these people

as I have time. Similarly,

if you would like to help

me expedite this process,

I would appreciate it

.
1. Firstly, A. Vasquez and Sons are listed in the 1917 Tucson city directory as a blacksmith.
2. Secondly, A.J. Davidson is from Ohio in 1864. A homesteader, cowboy, entrepreneur and miner; the Davidson Wash, canyon and road in the Tucson area are named for him.
3. Thirdly, Alfred Durazo is a Tucson area rancher who opens a meat market on Meyer Street.
4. Fourthly, there is a check to Ben Rodrigues
5. Also, Bertha B. Step receives a check.
6. Not to mention, a check is to F.M. Welch
7. By the same token, George K. Smith receives a check (American Steam Cleaning Works).
8. Similarly, F.J. Grillesco Co. receives a check
9. Furthermore, Gregona Rodriguez receives money.
10. Also, there is a check to Guadalupe R.D. Daniel
11. In addition, there is a check to W.R. Wise
12. In fact, there is a check to Olive L. Brown
13. Significantly, there is a check to W.A. Julian Company
14. Also, there is a check to R.W. Pard
15. Markedly, F. Ronstadt arrives in Tucson from Mexico in 1882.
16. Notably, Luis Belores receives a check.
17. By all means, Wheeler and Perry receive many checks.
18. Additionally, Phil C. Brennon receives a check.
19. Likewise, H. Ward receives a check.
20. Consequently, Greenwald & Adams later becomes Grunewald & Adams (Jewelers)
Click on any check for a magnified view ↓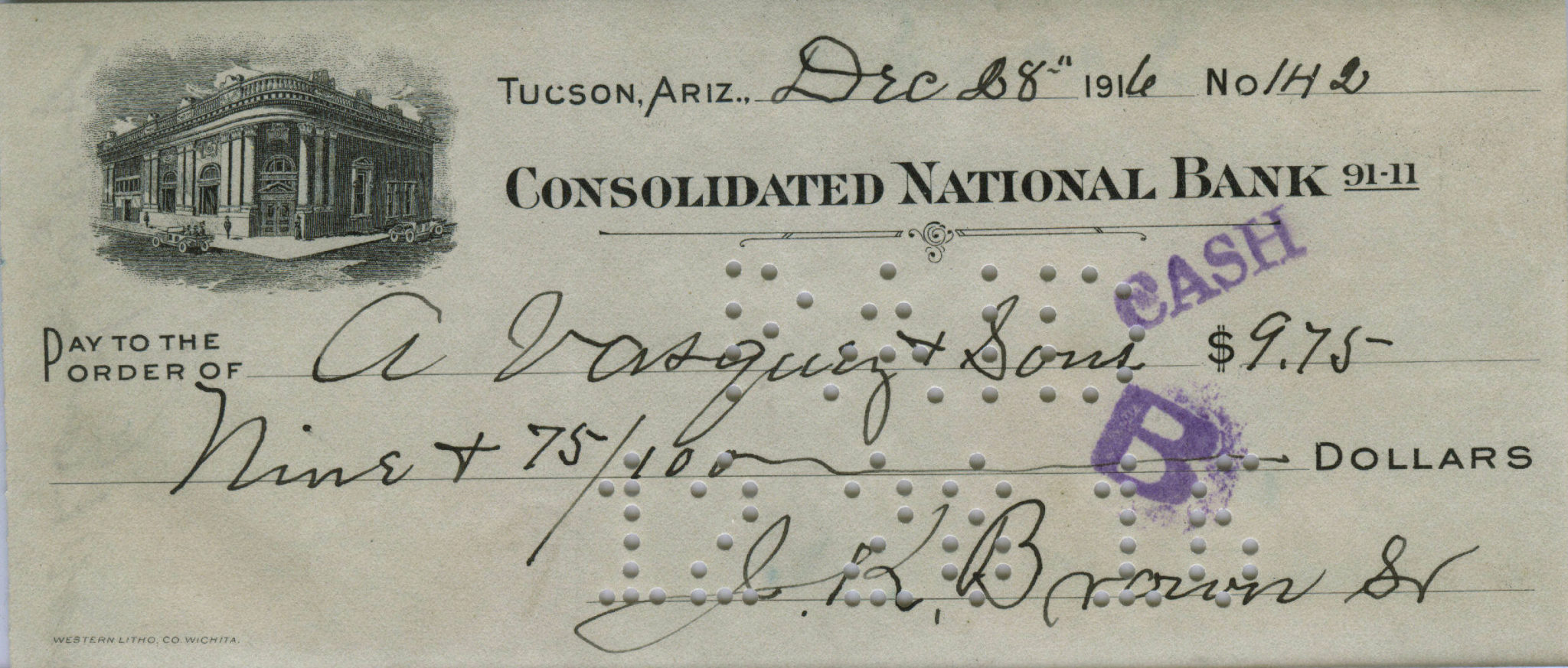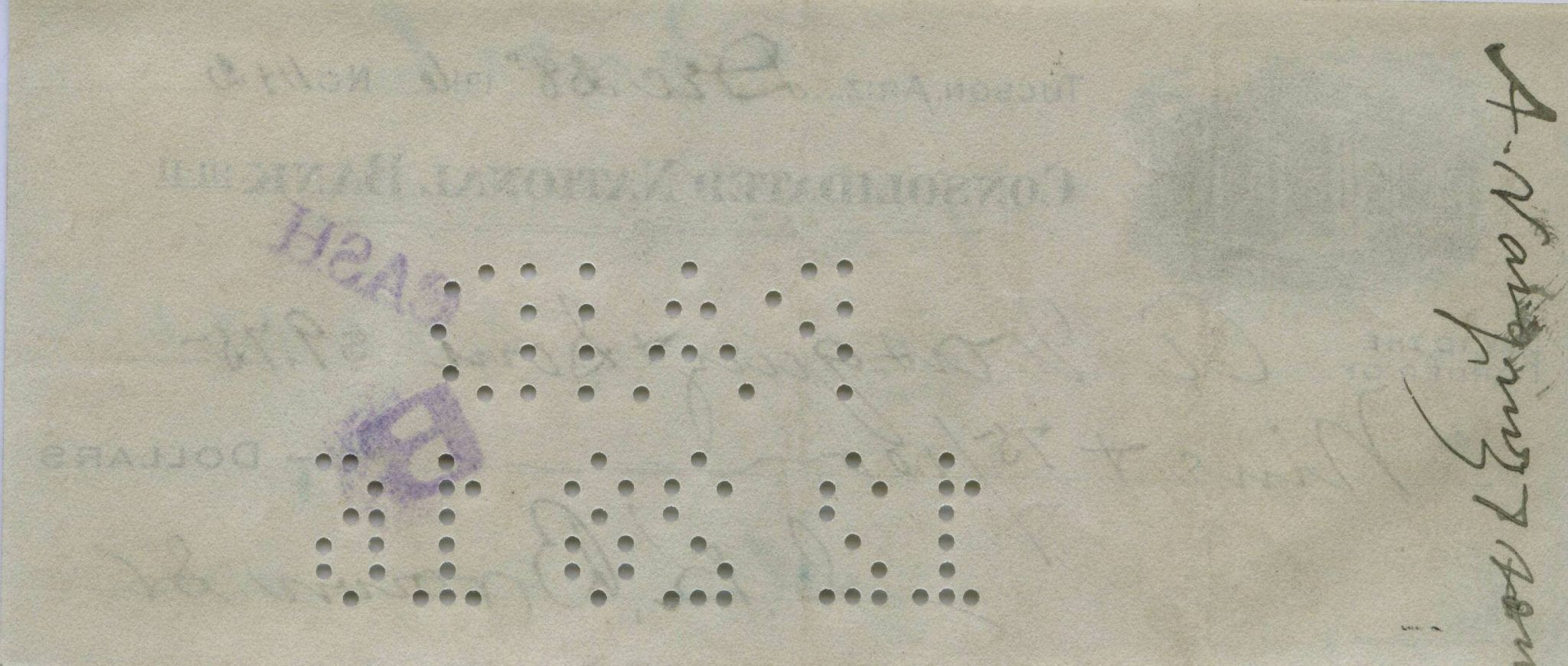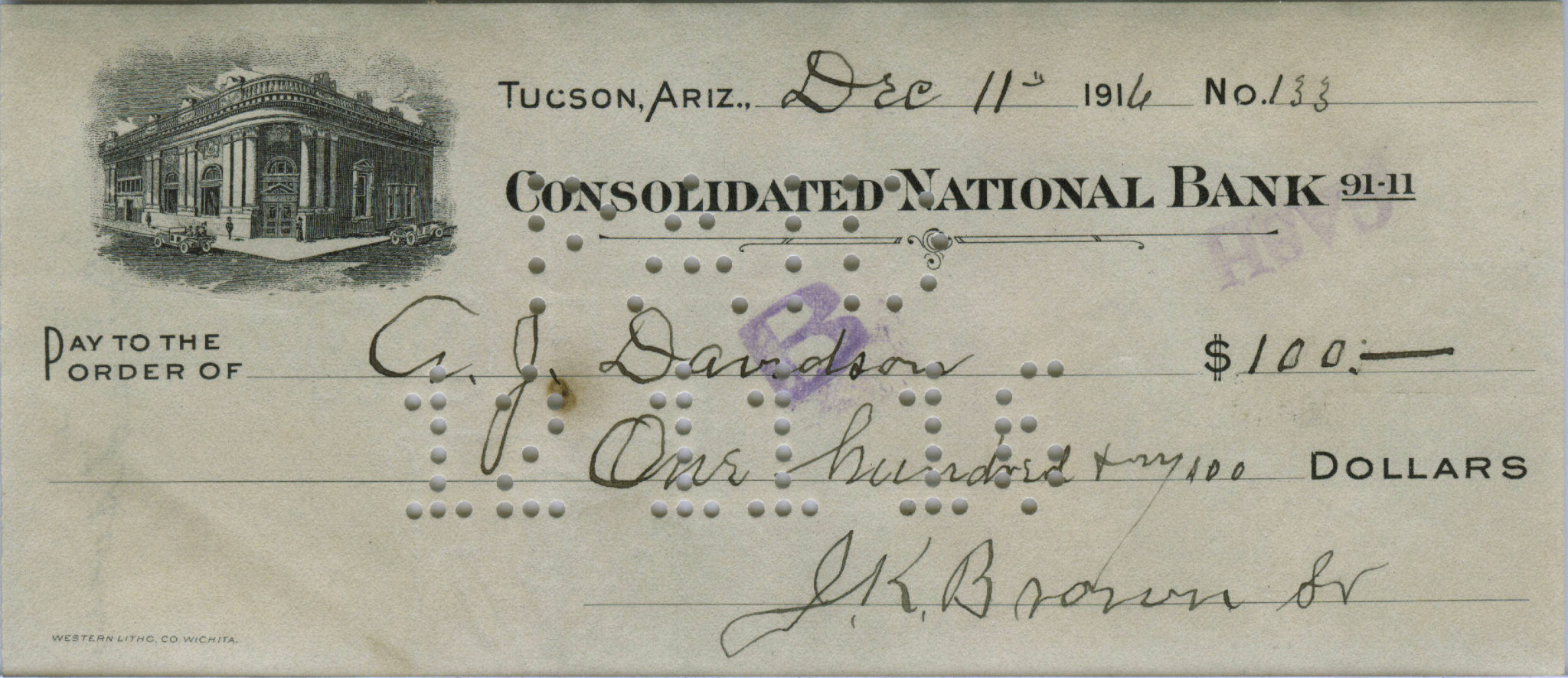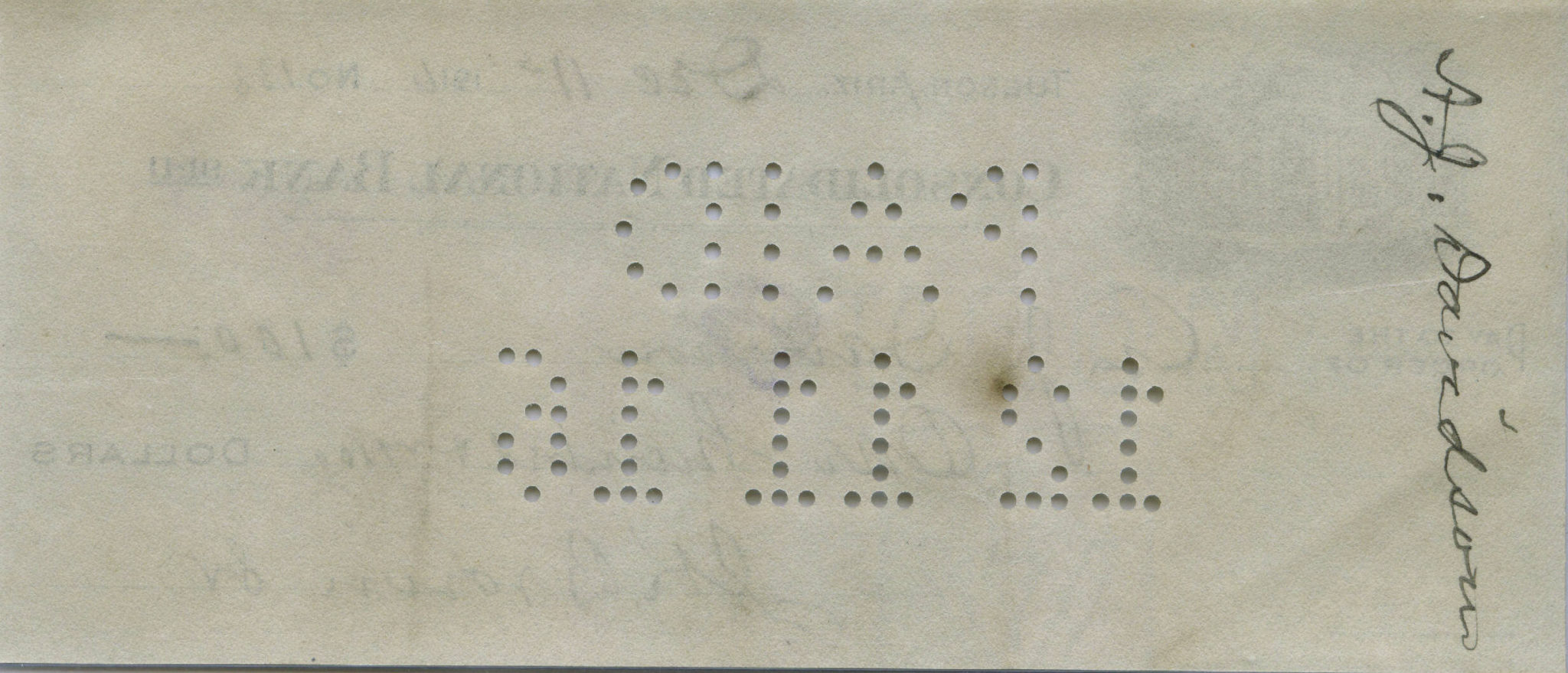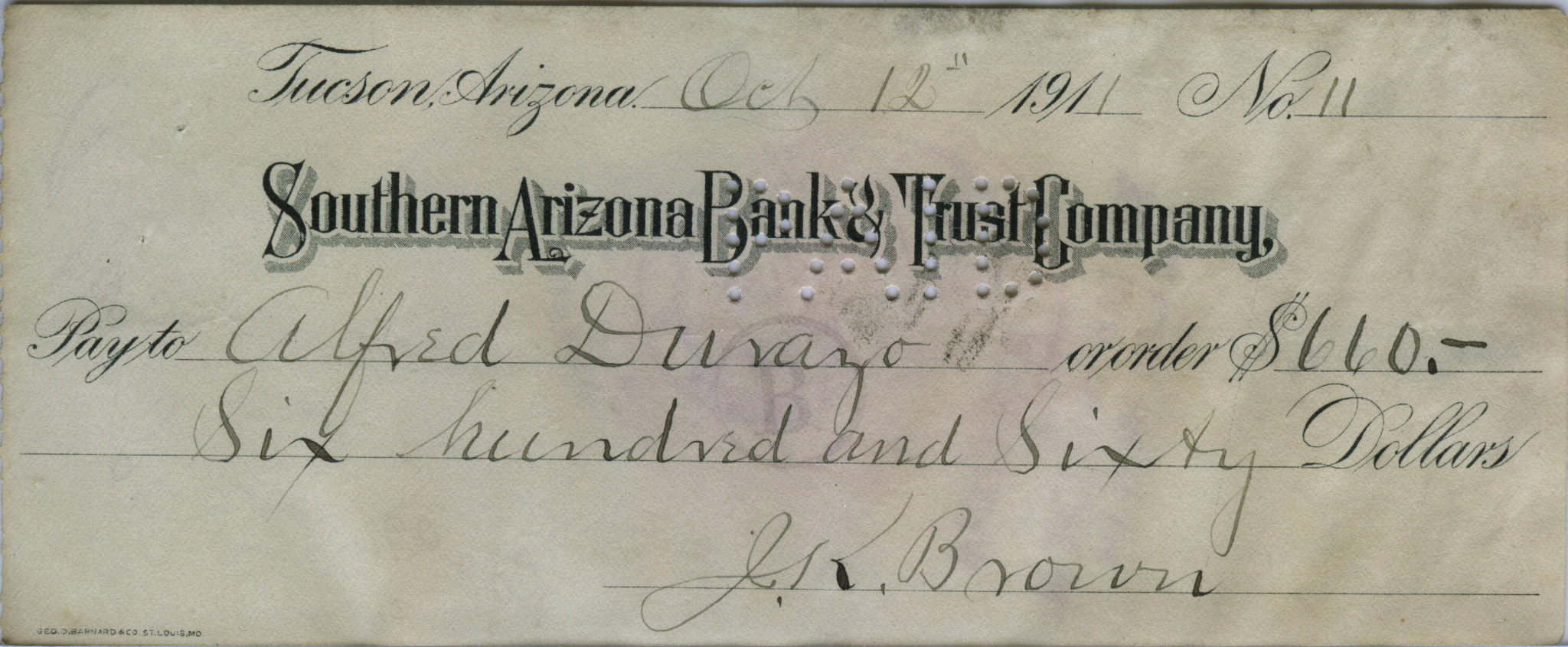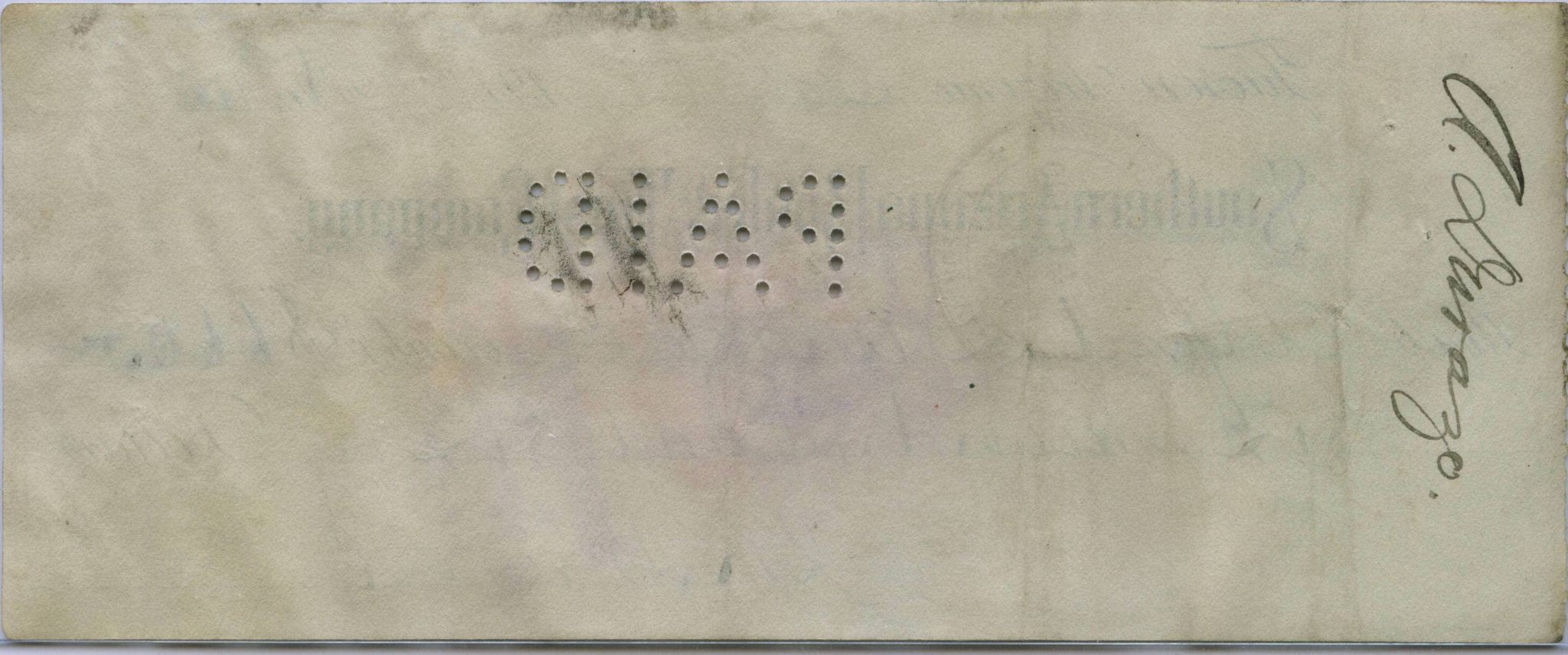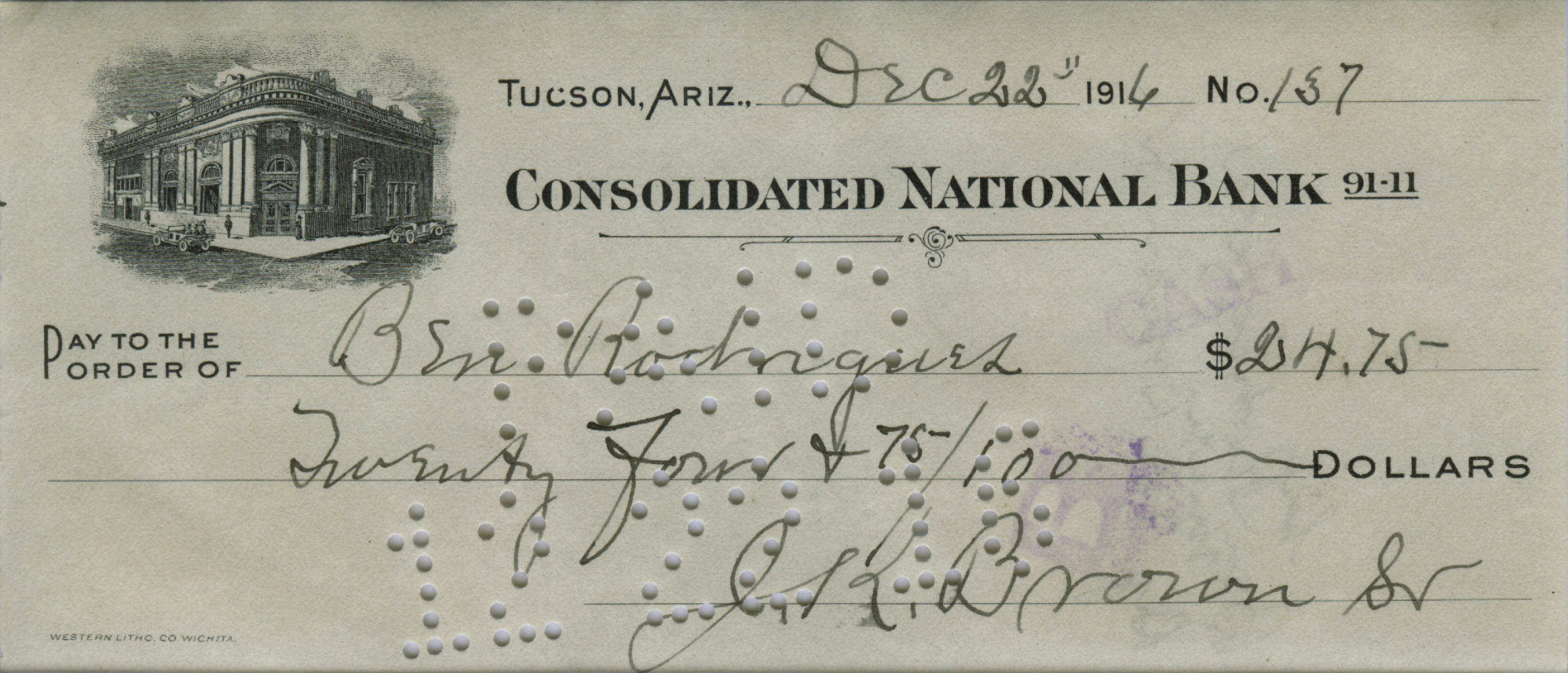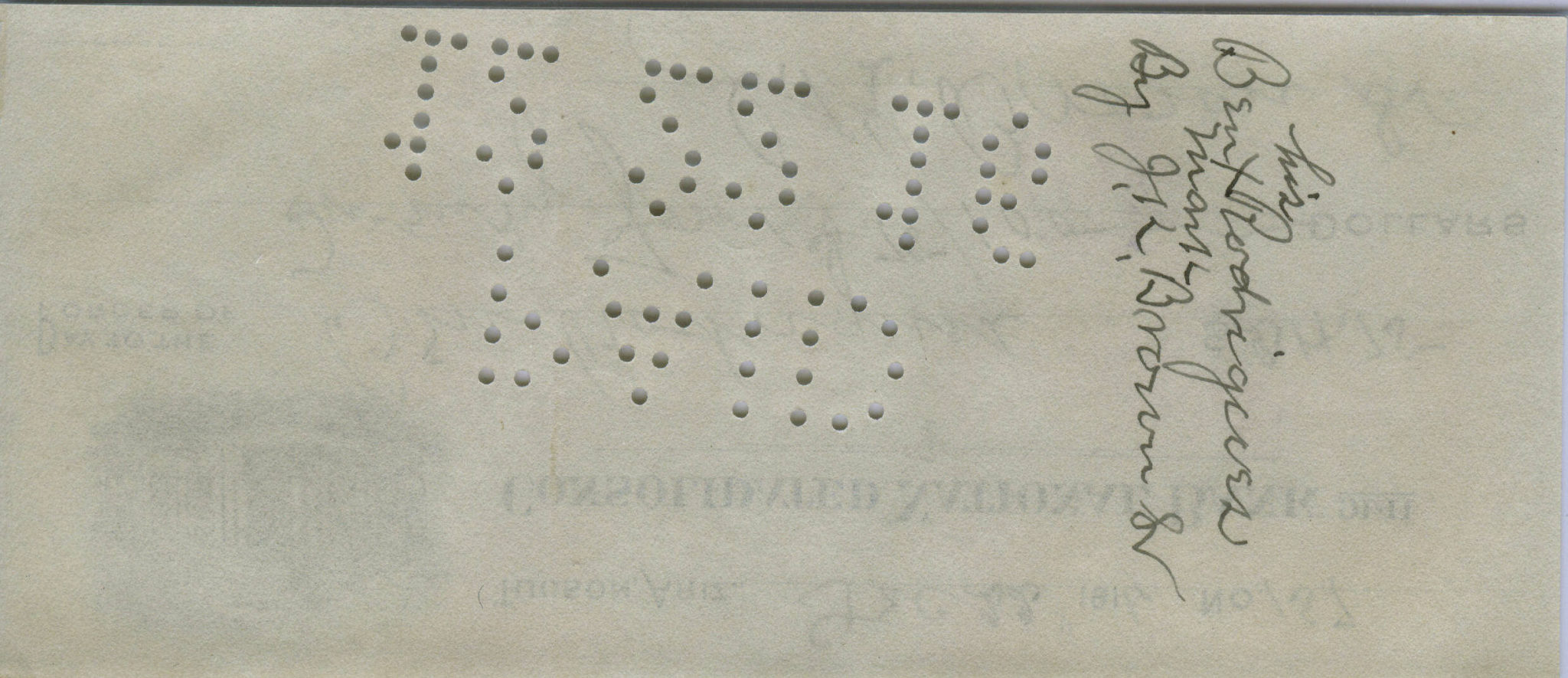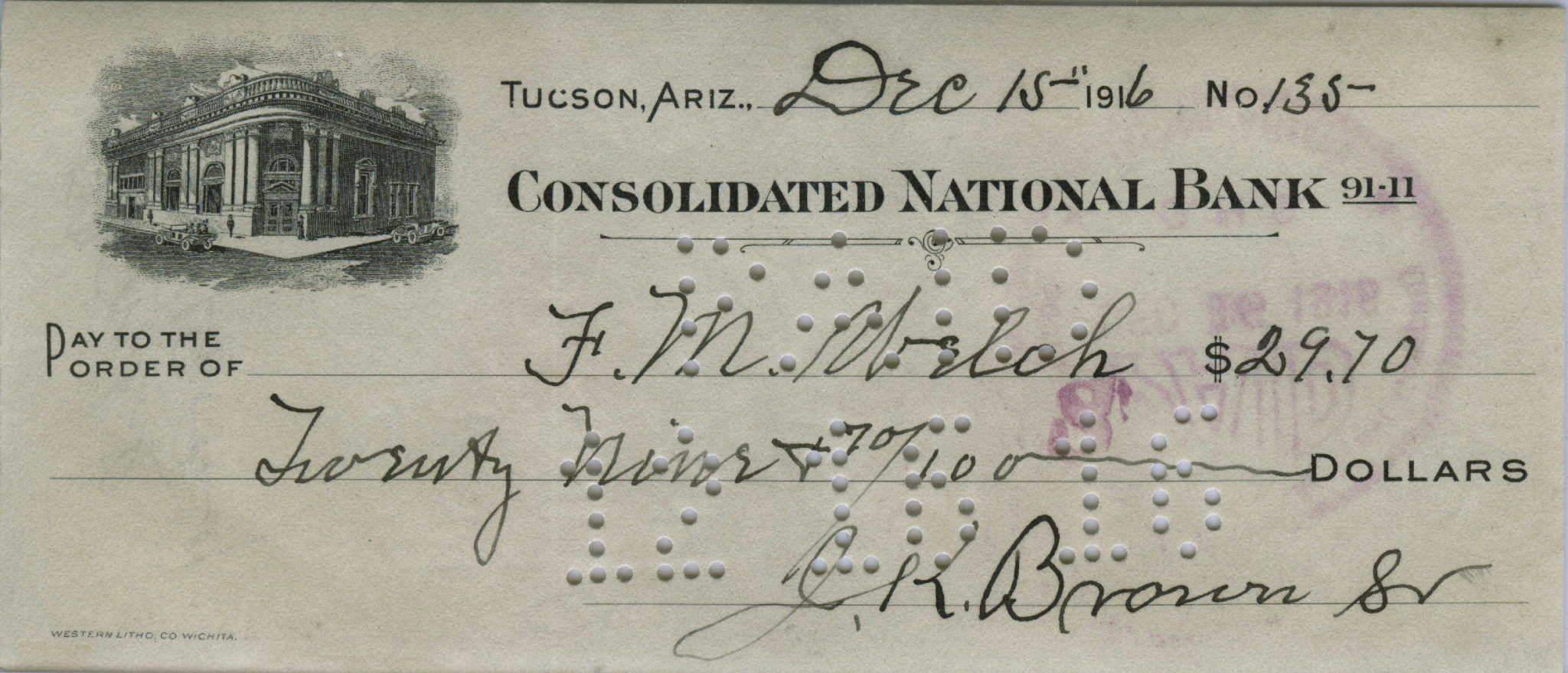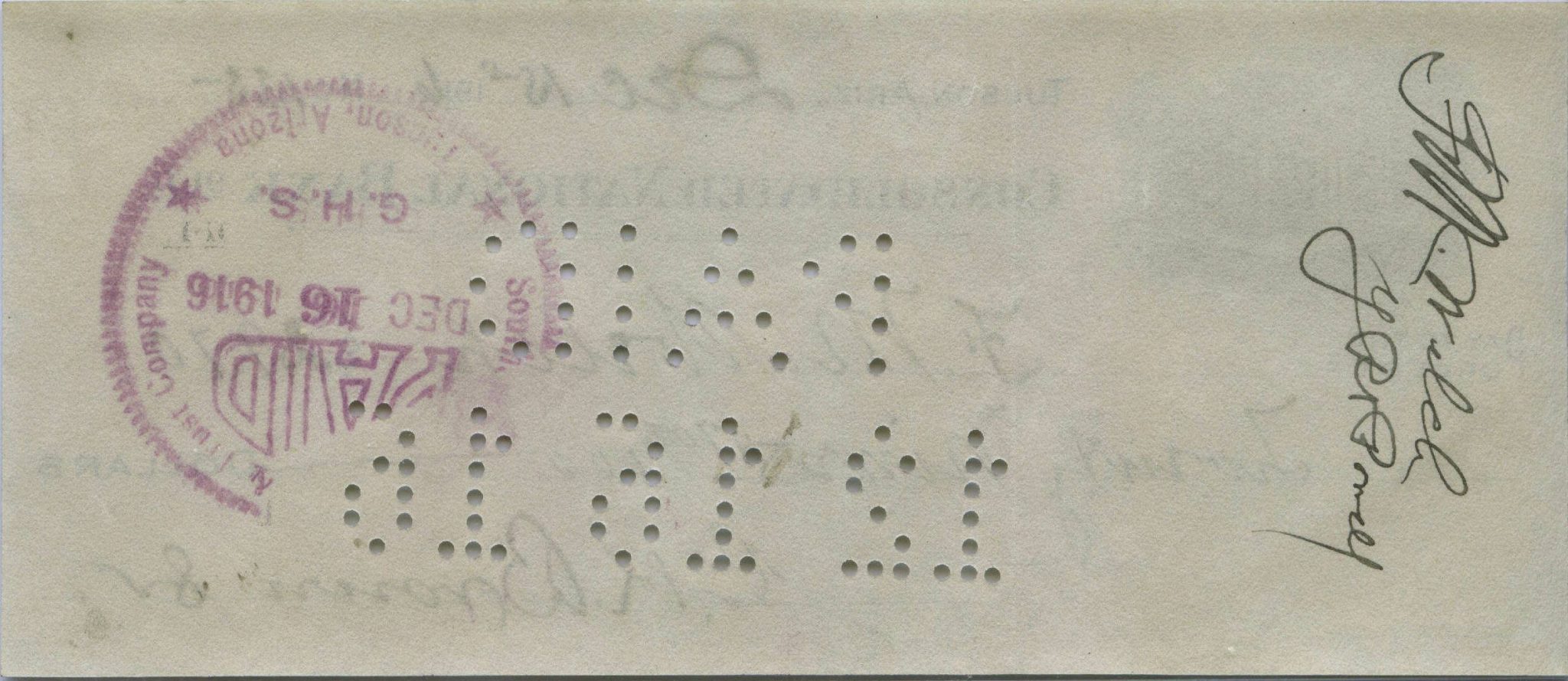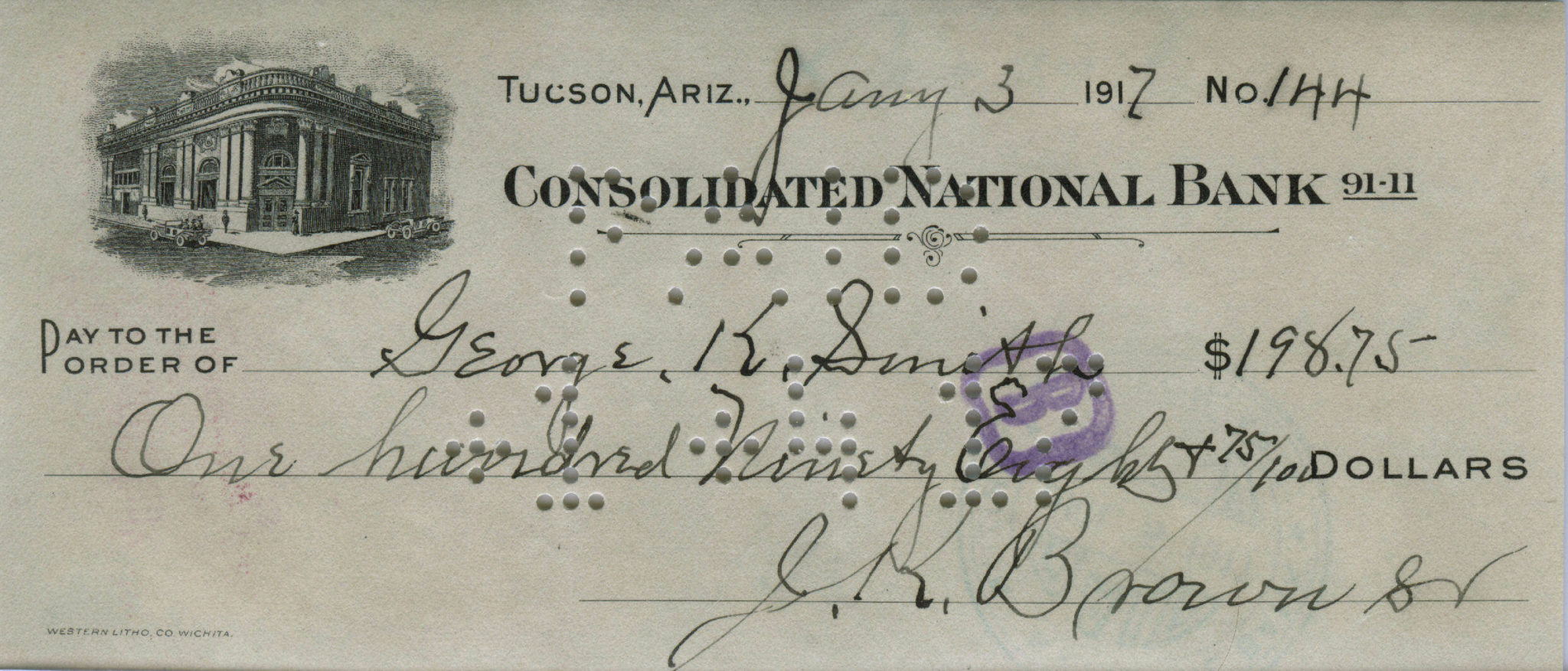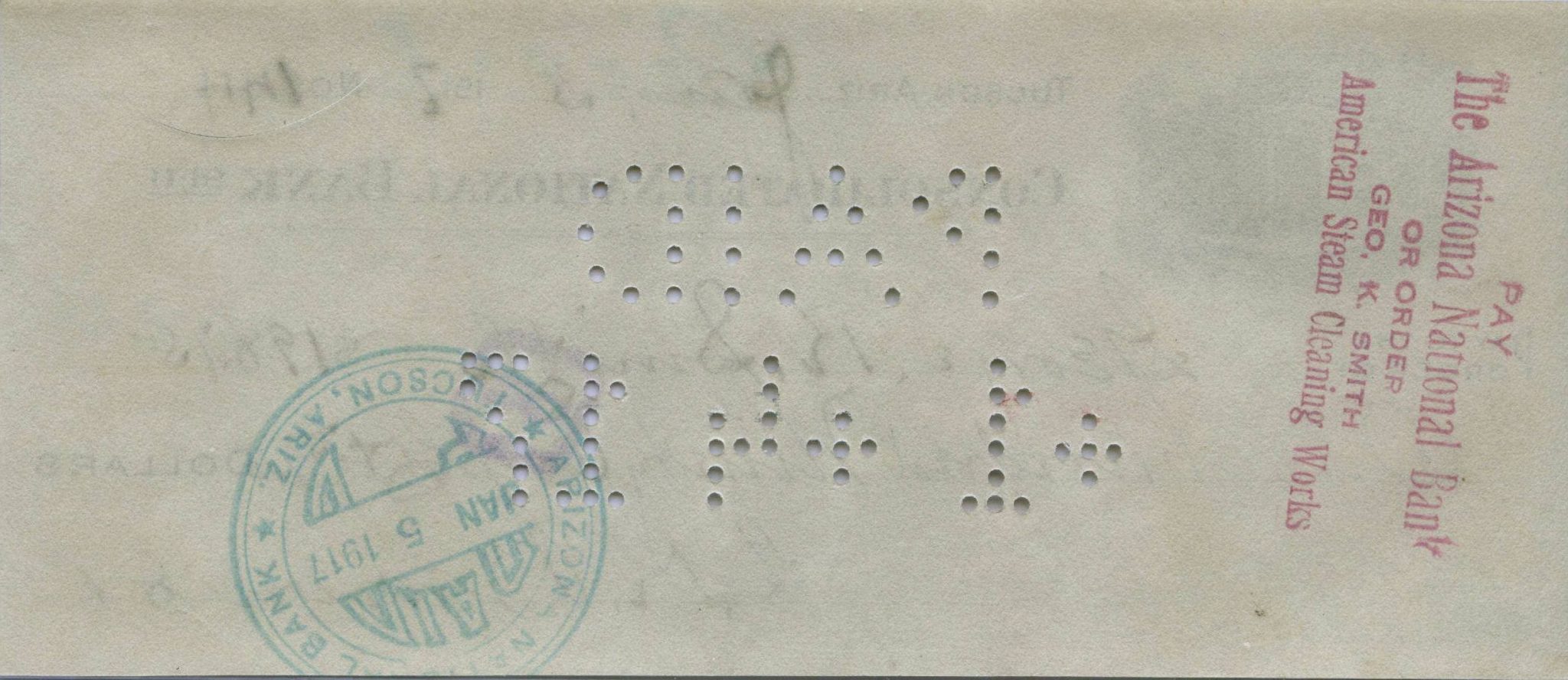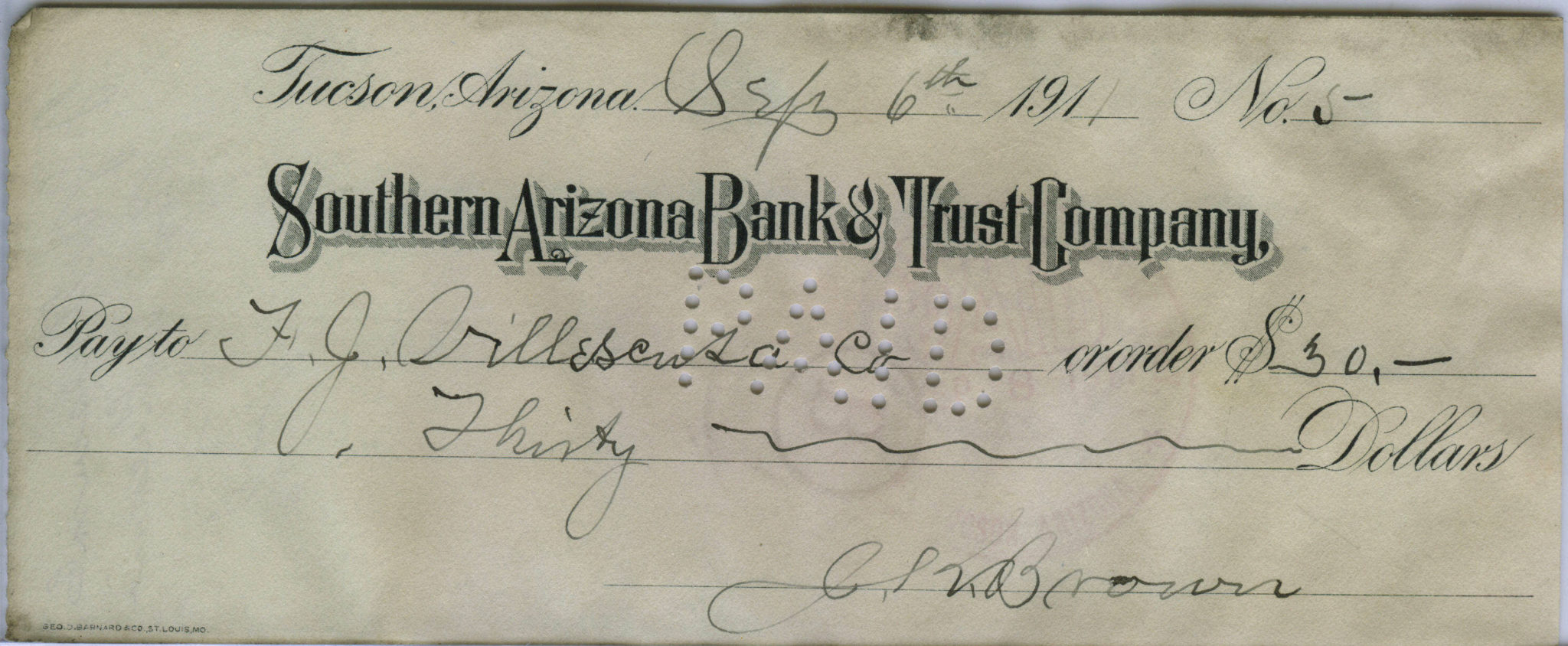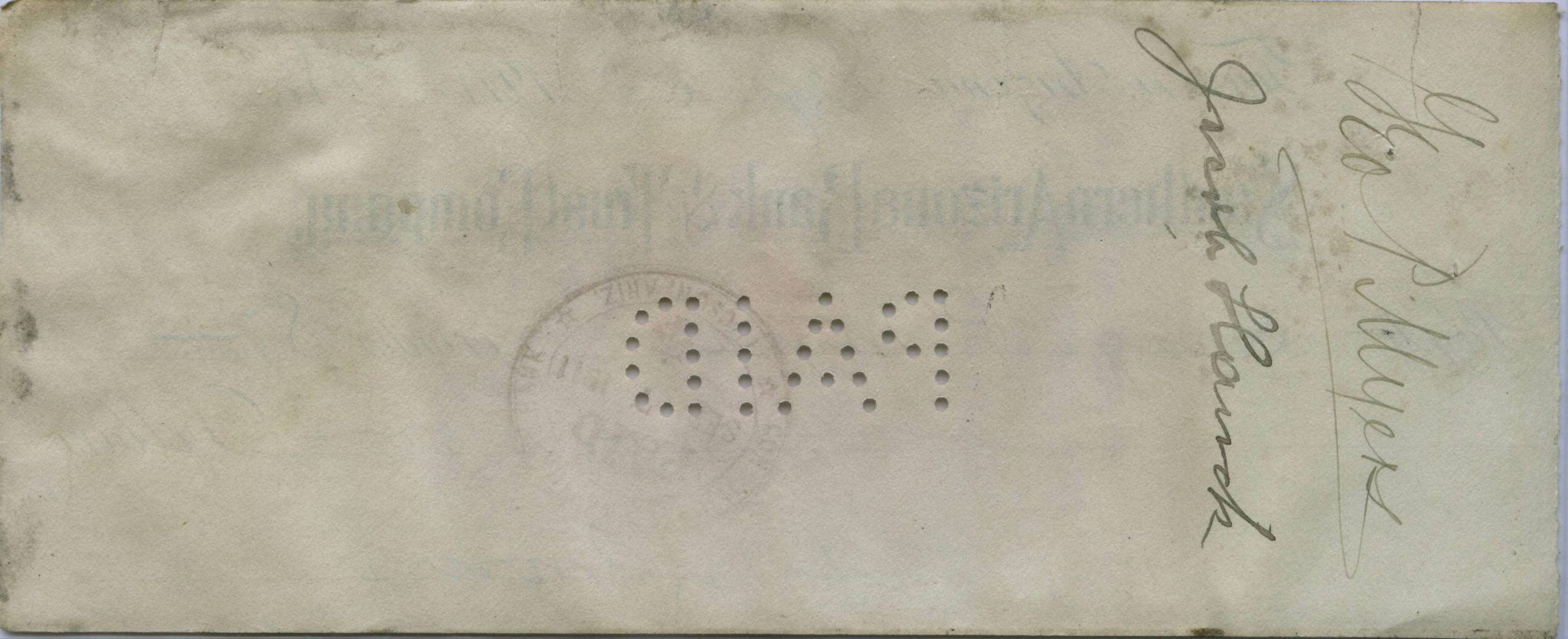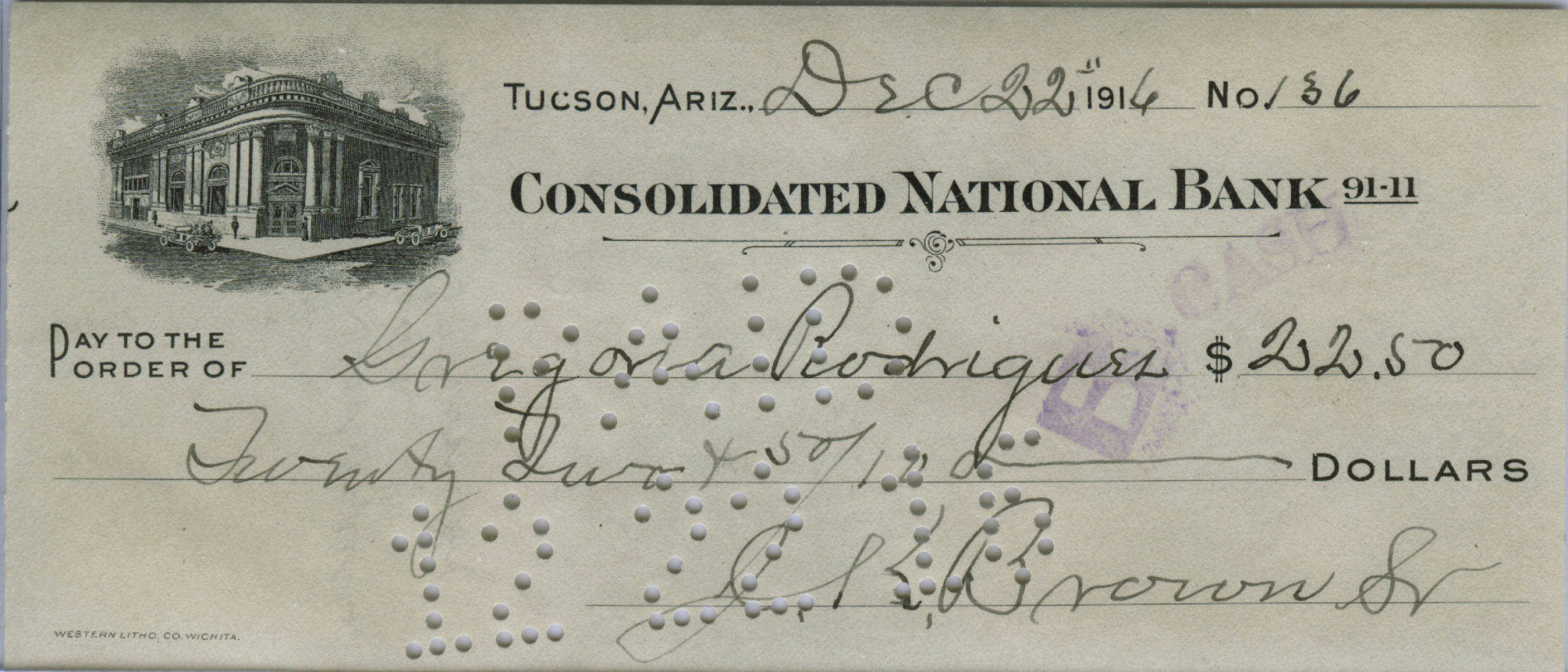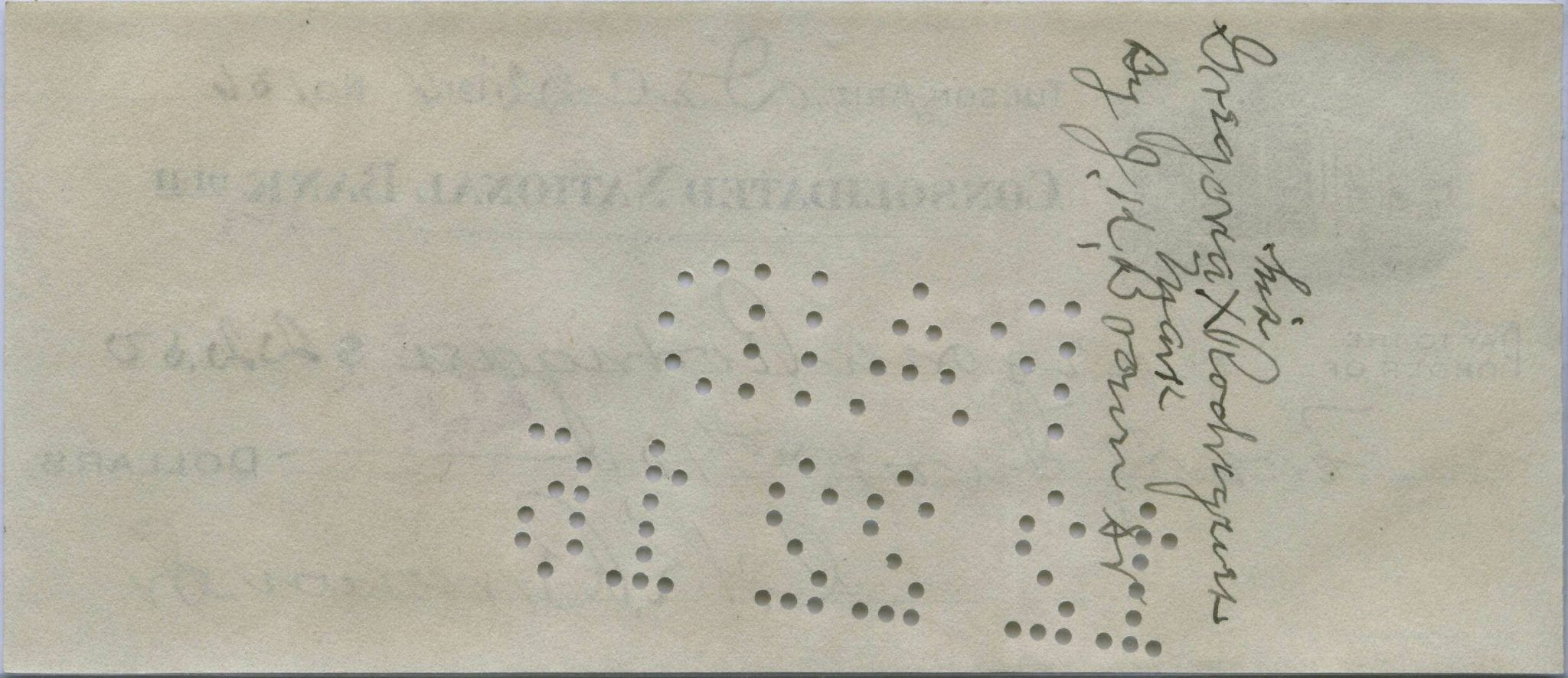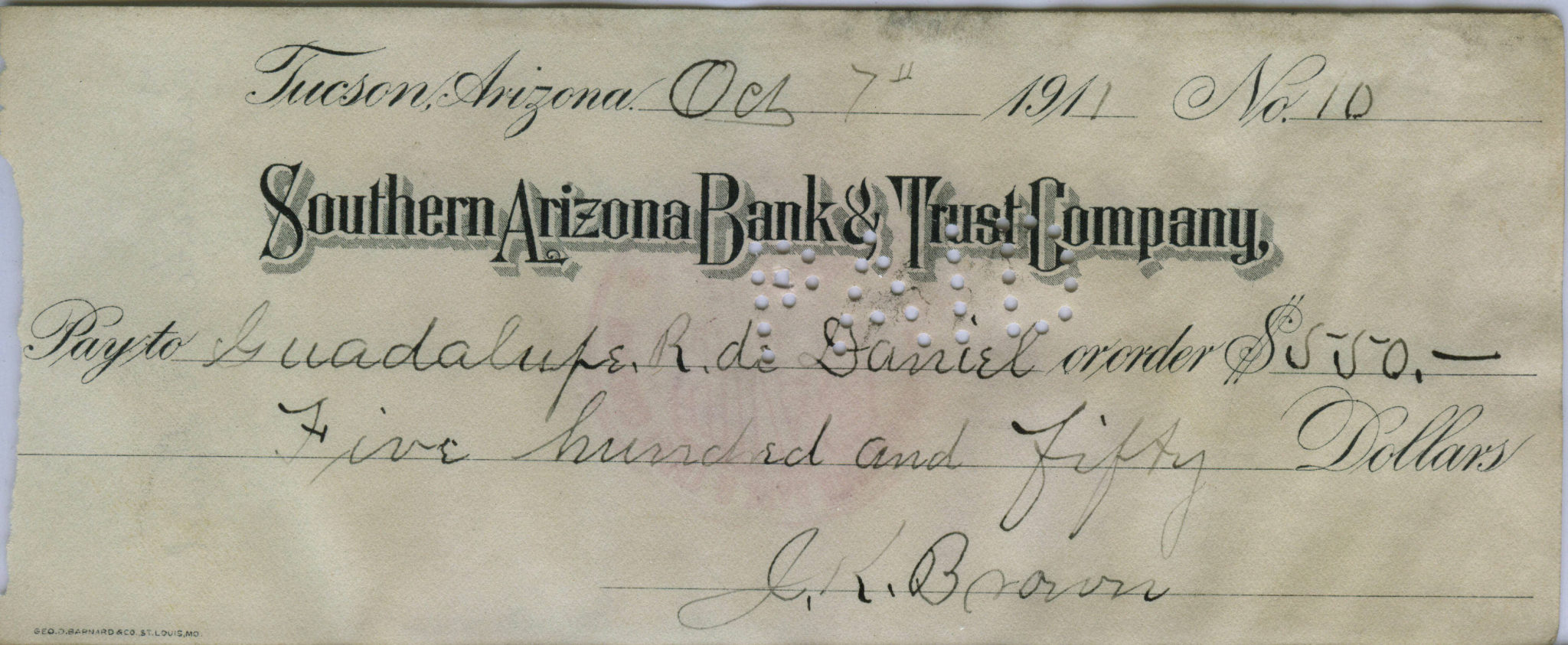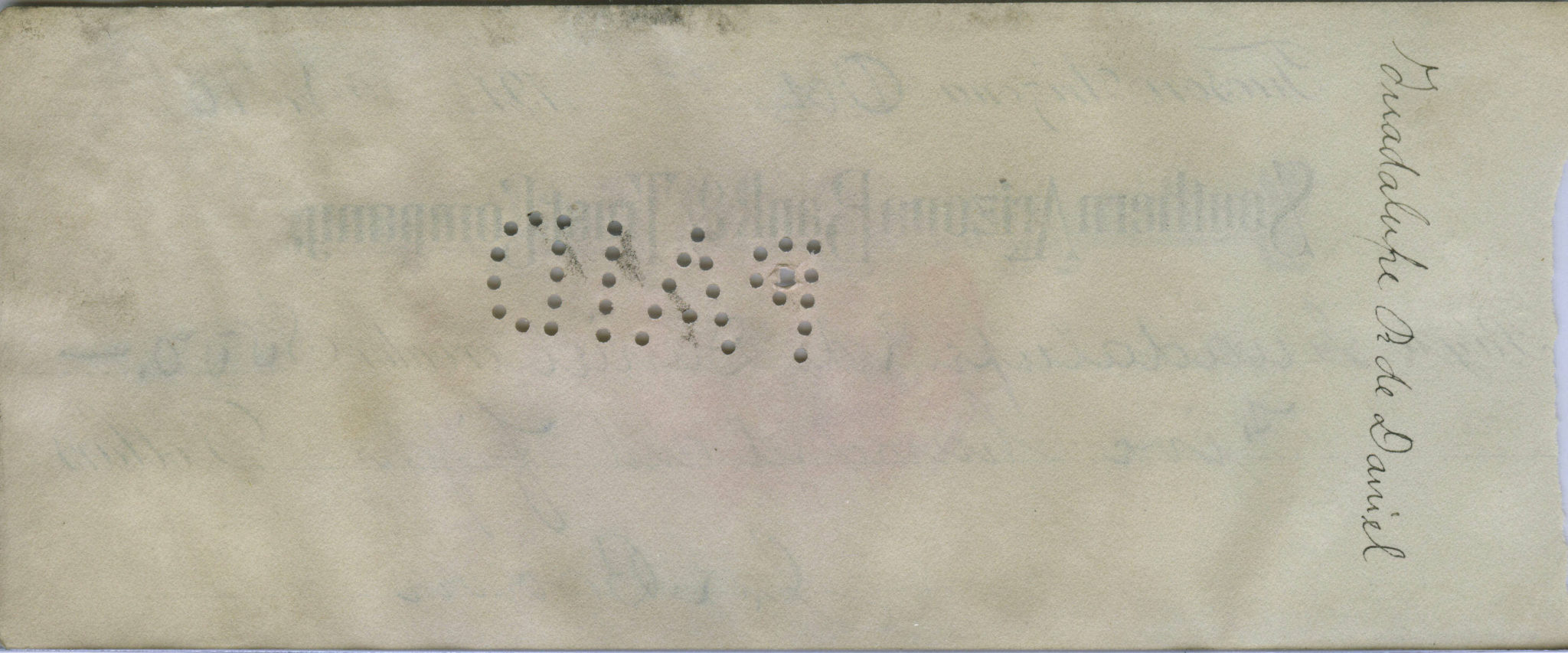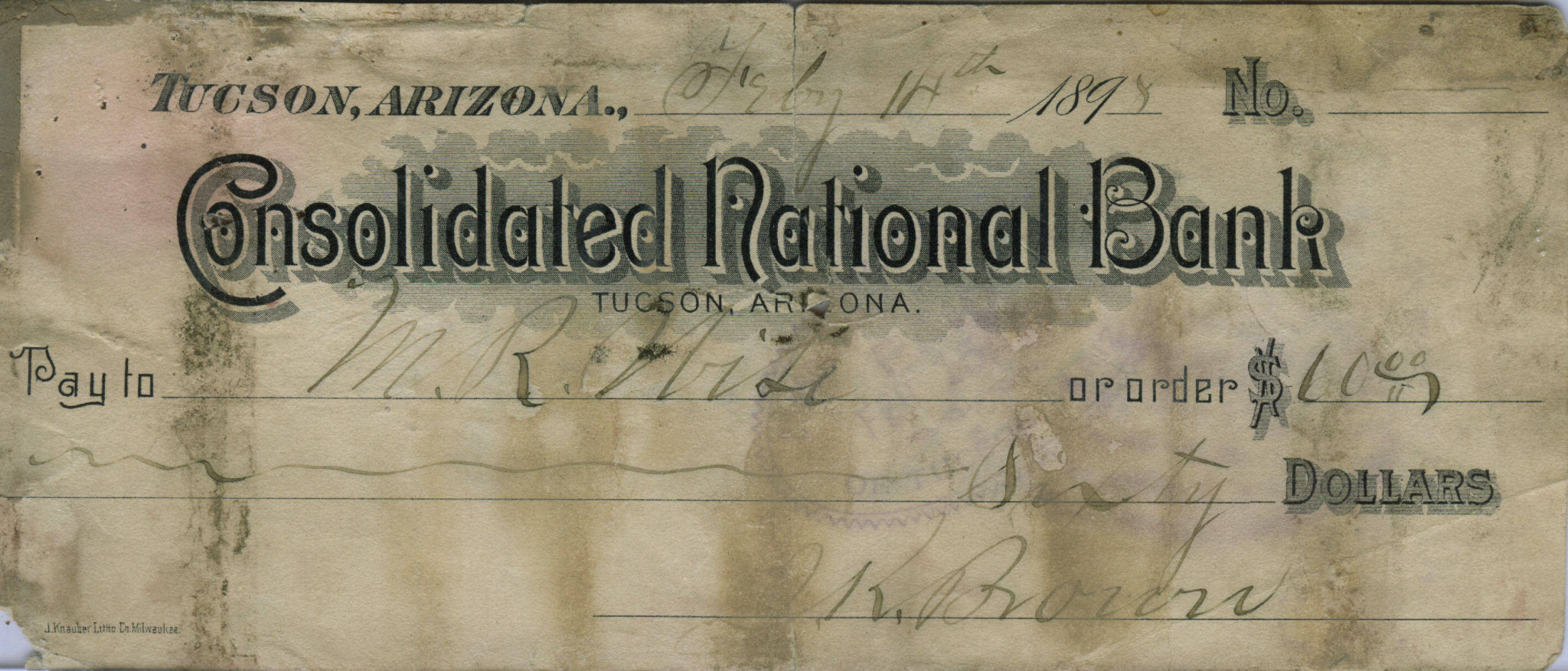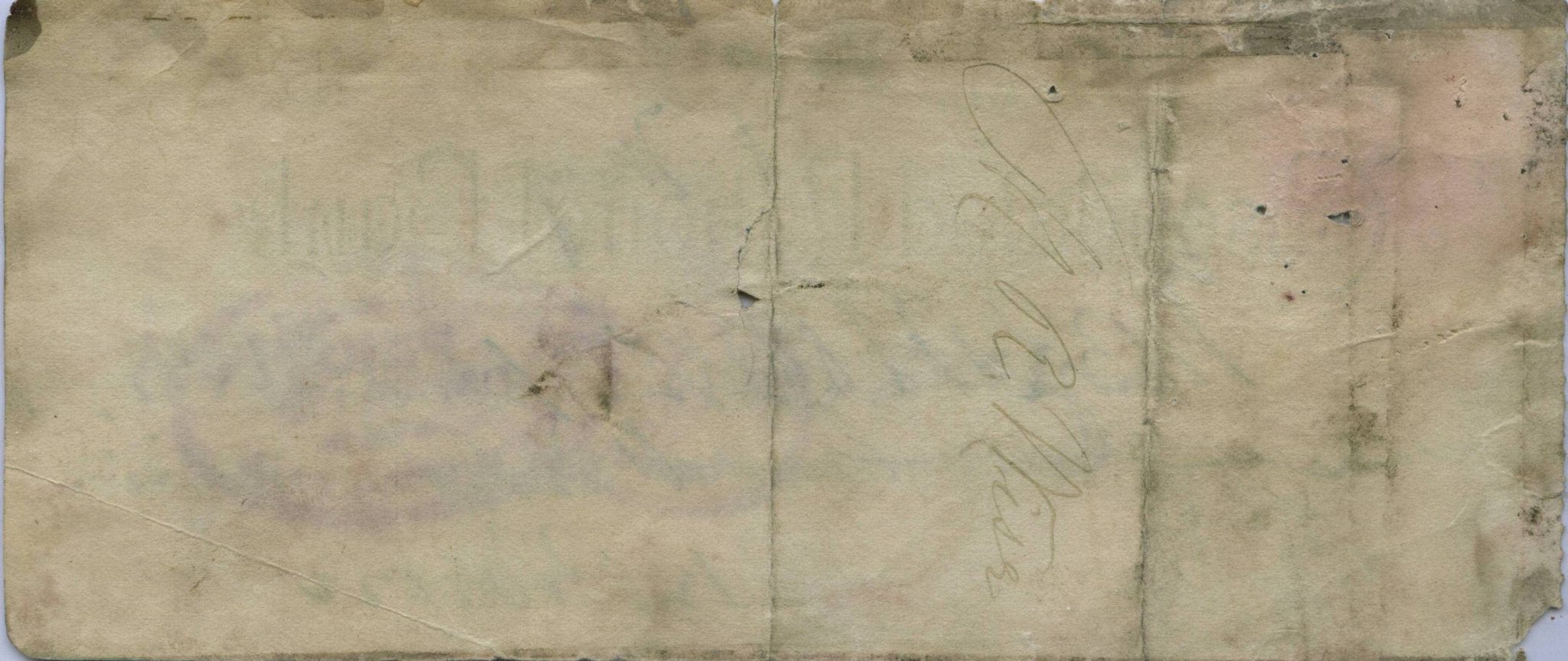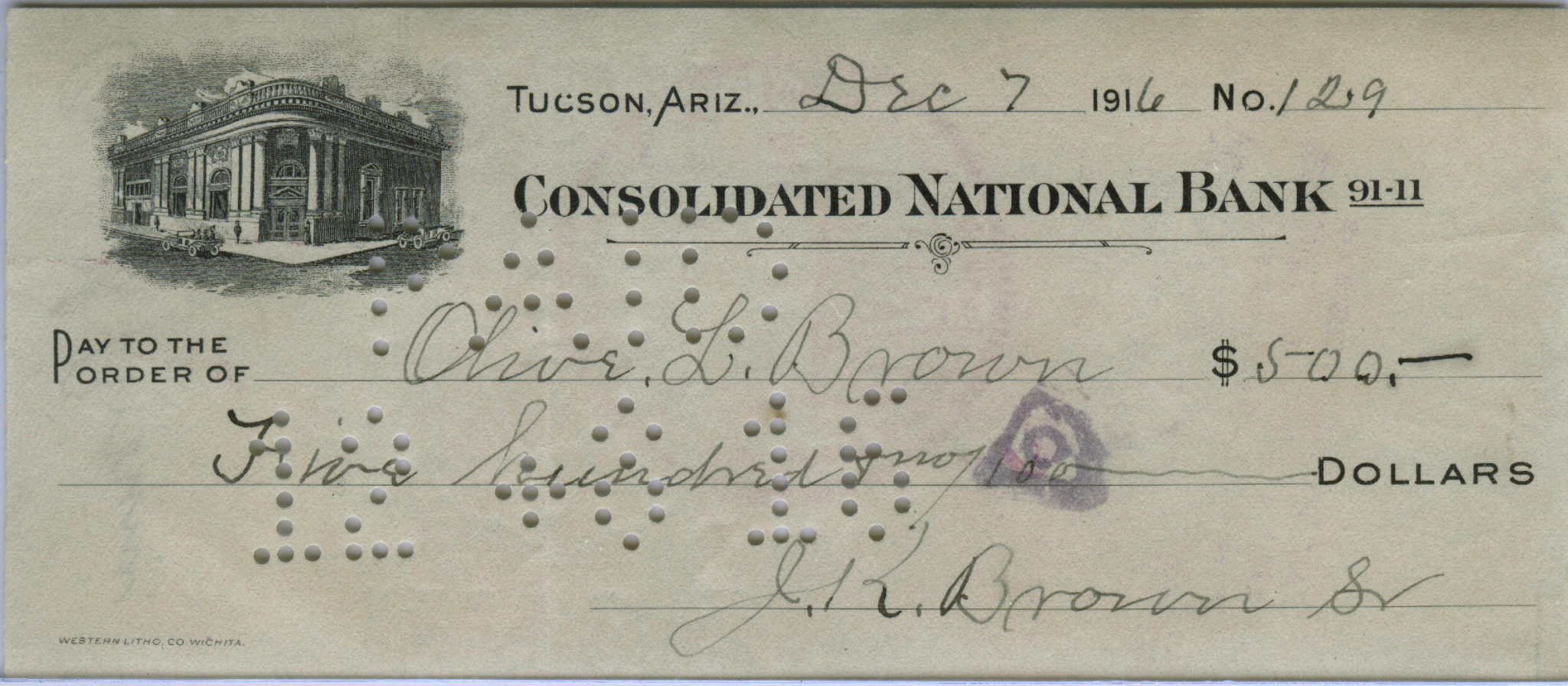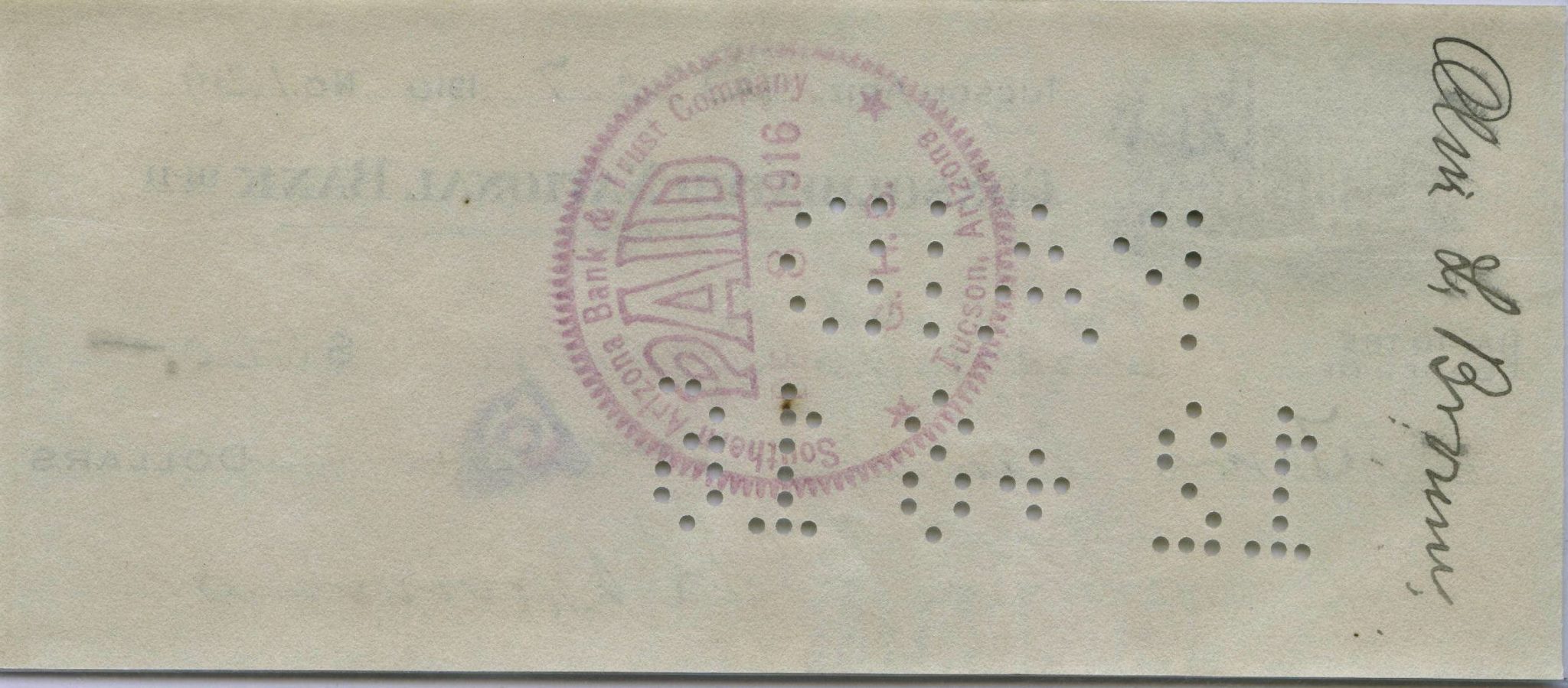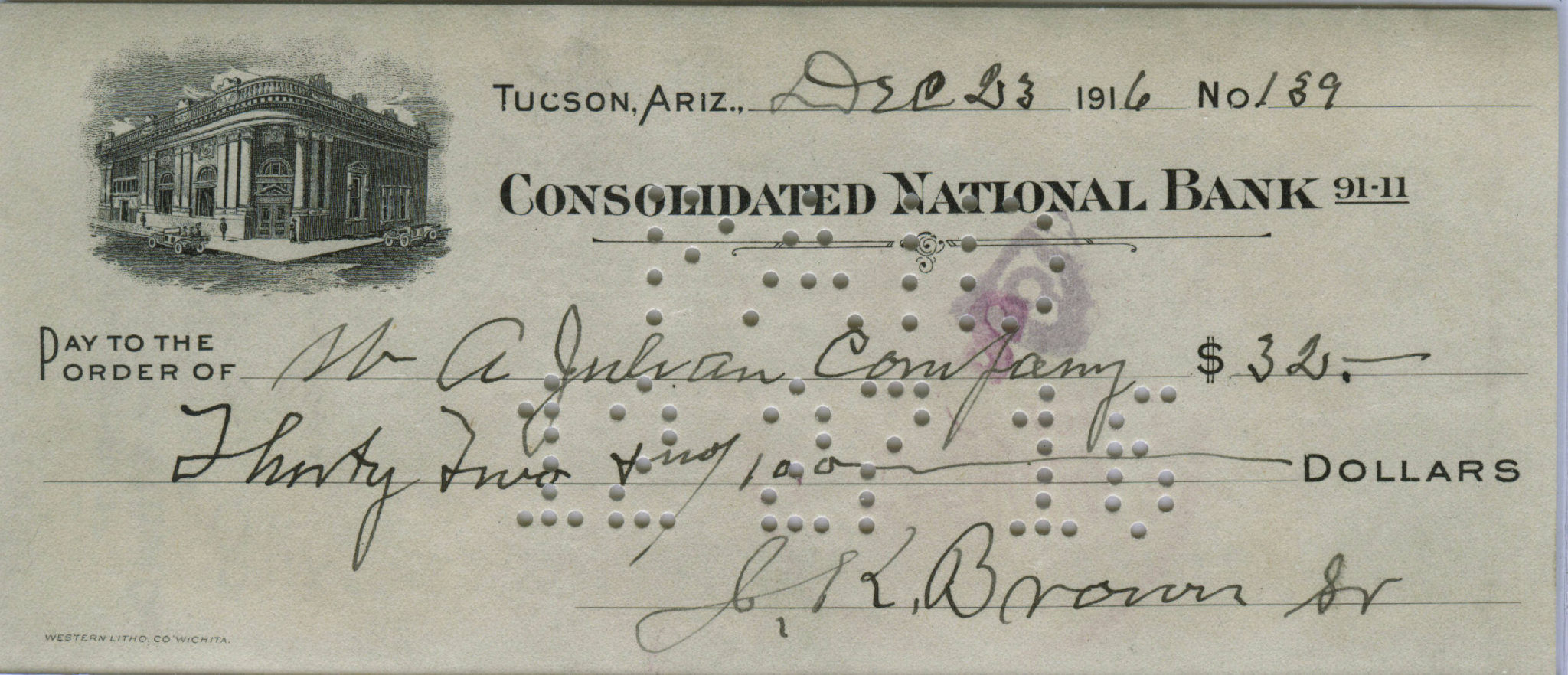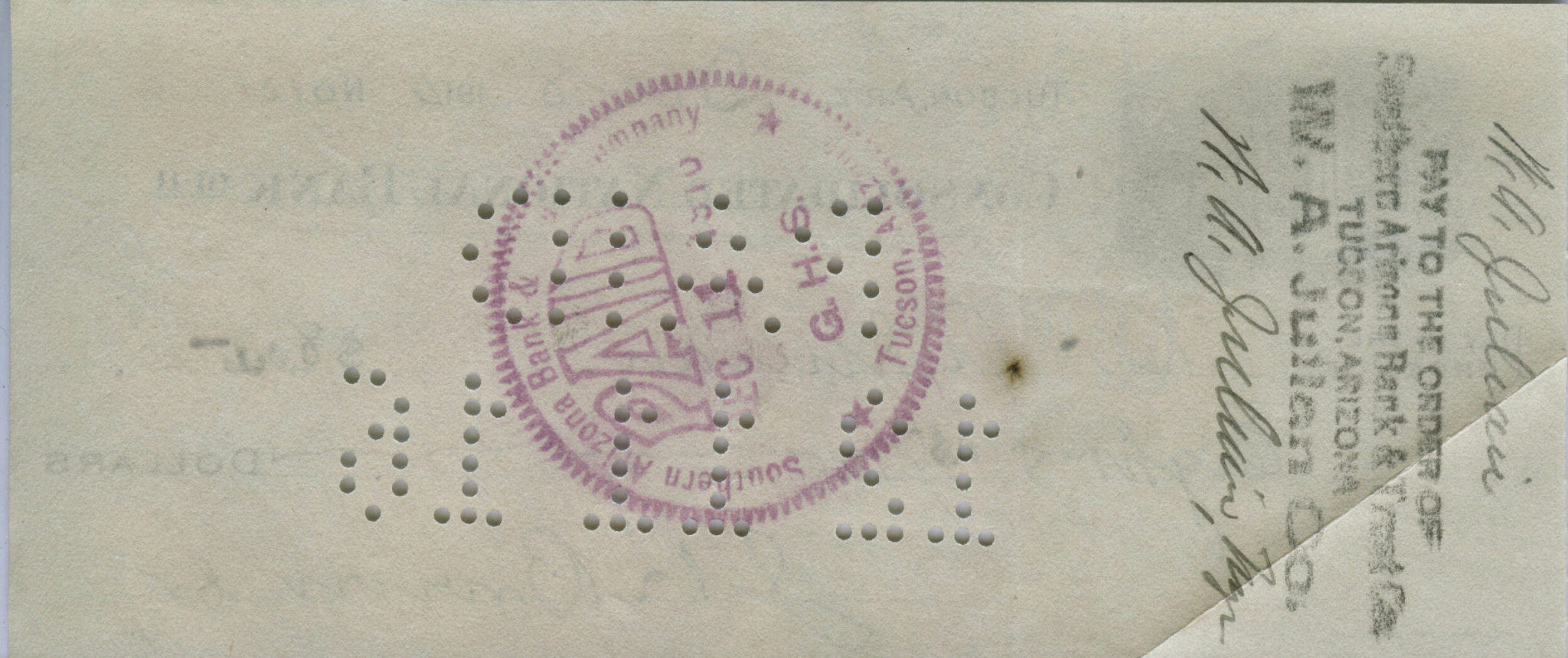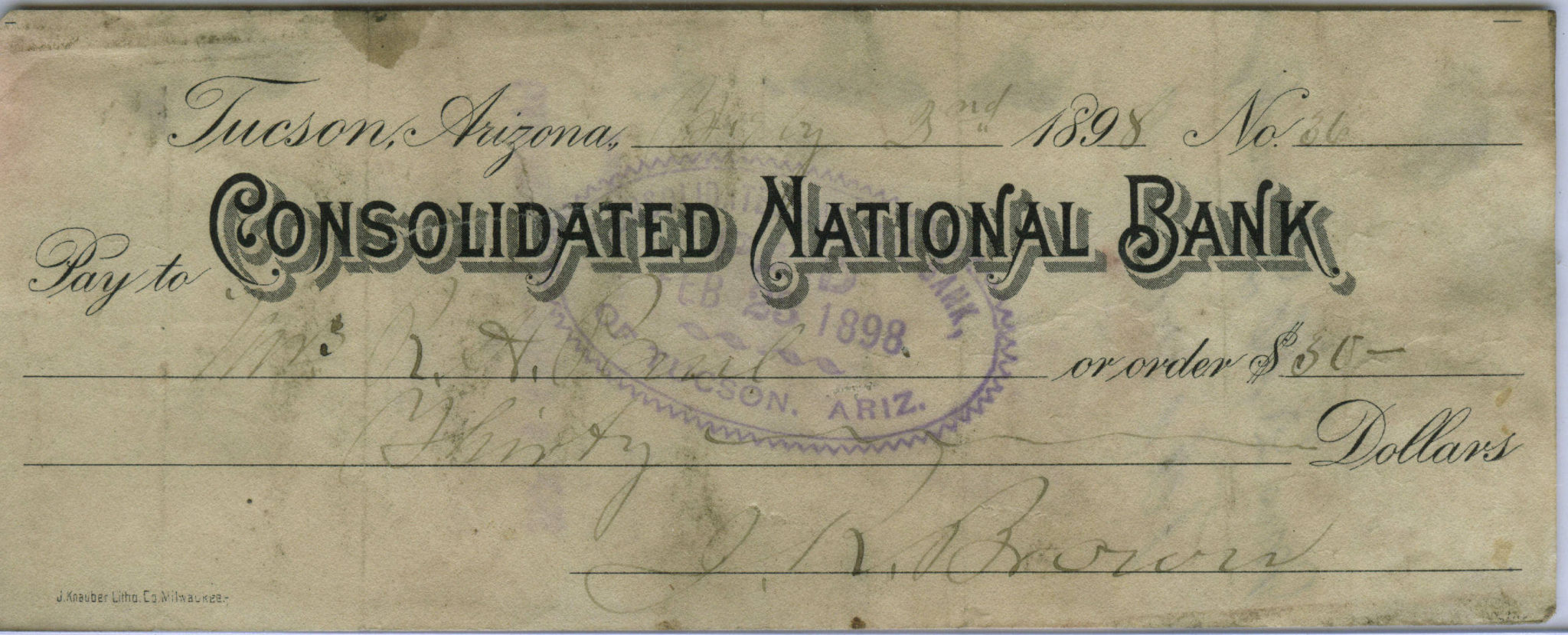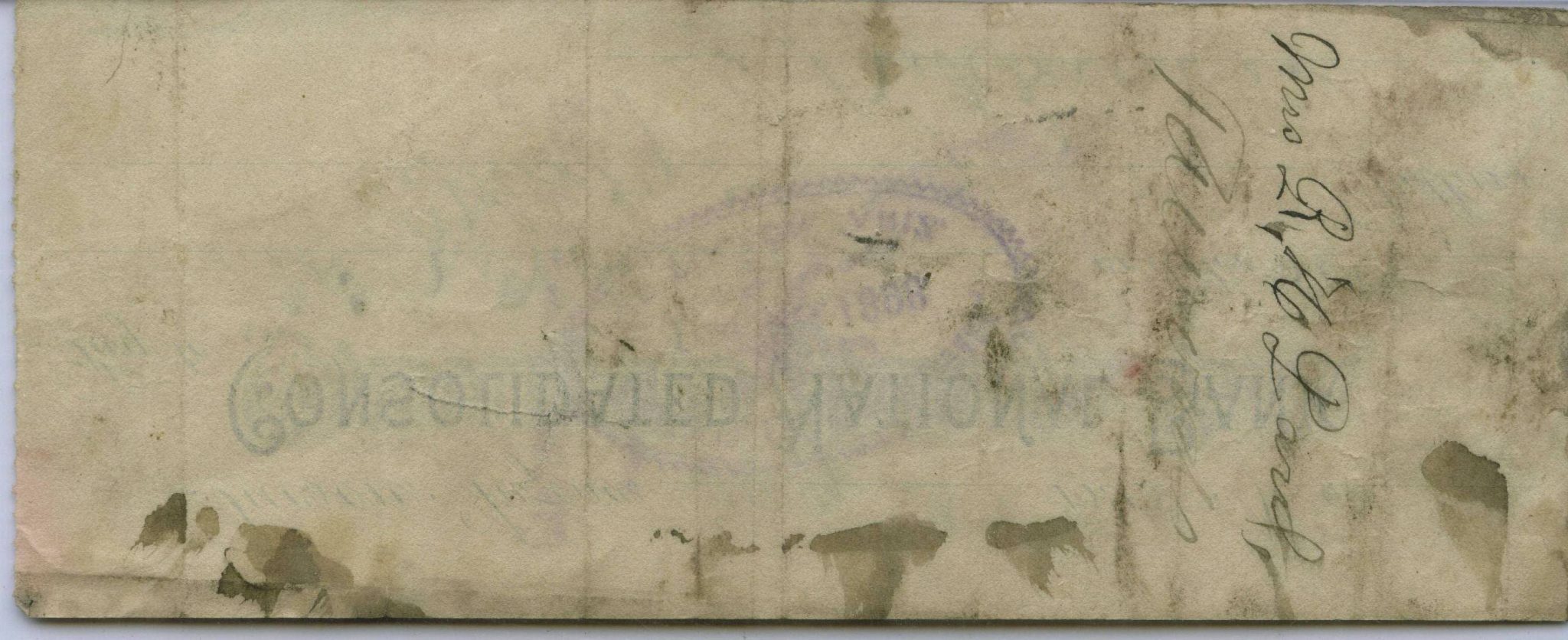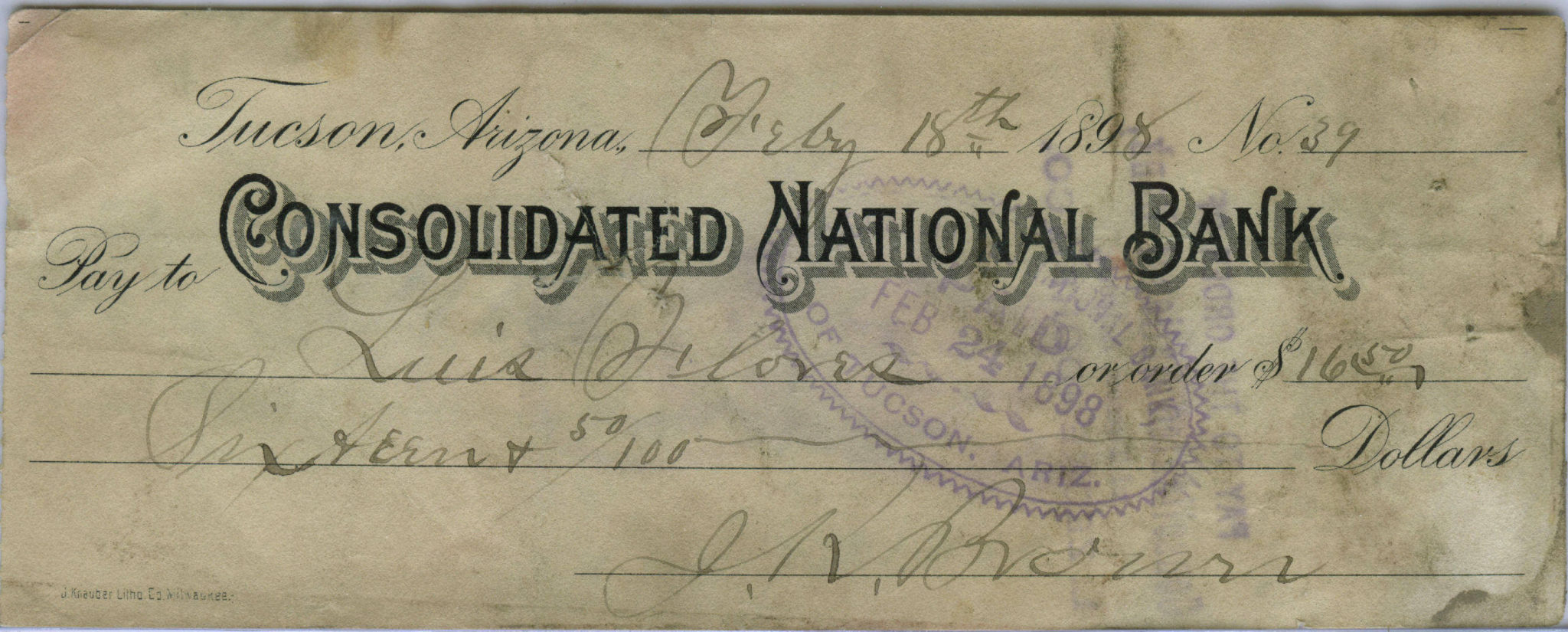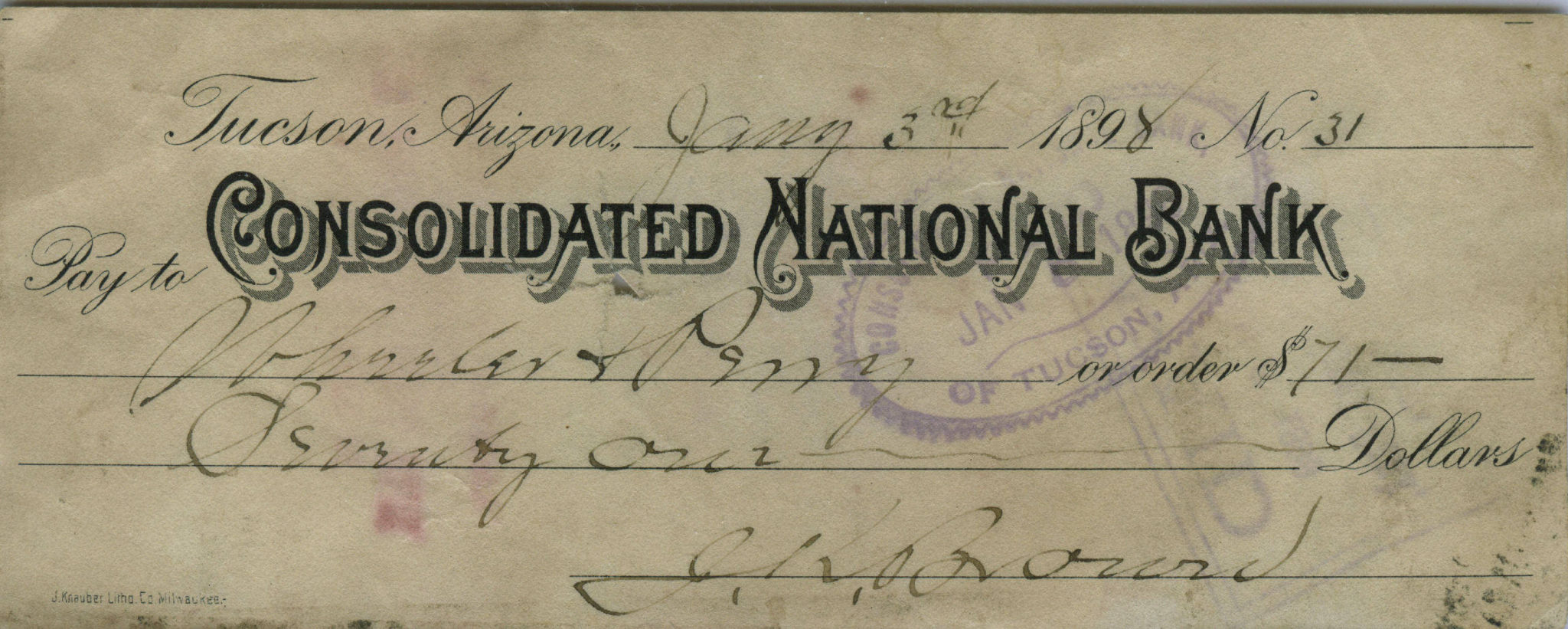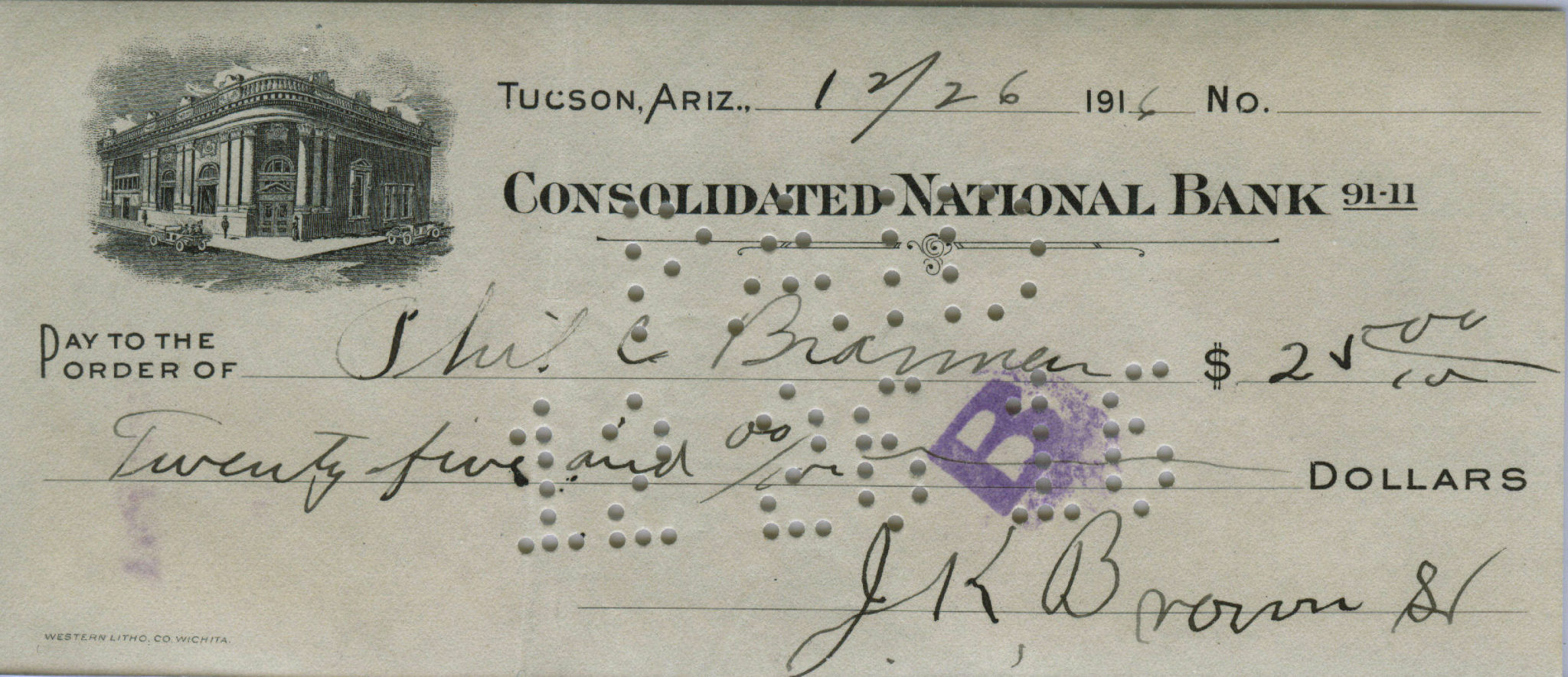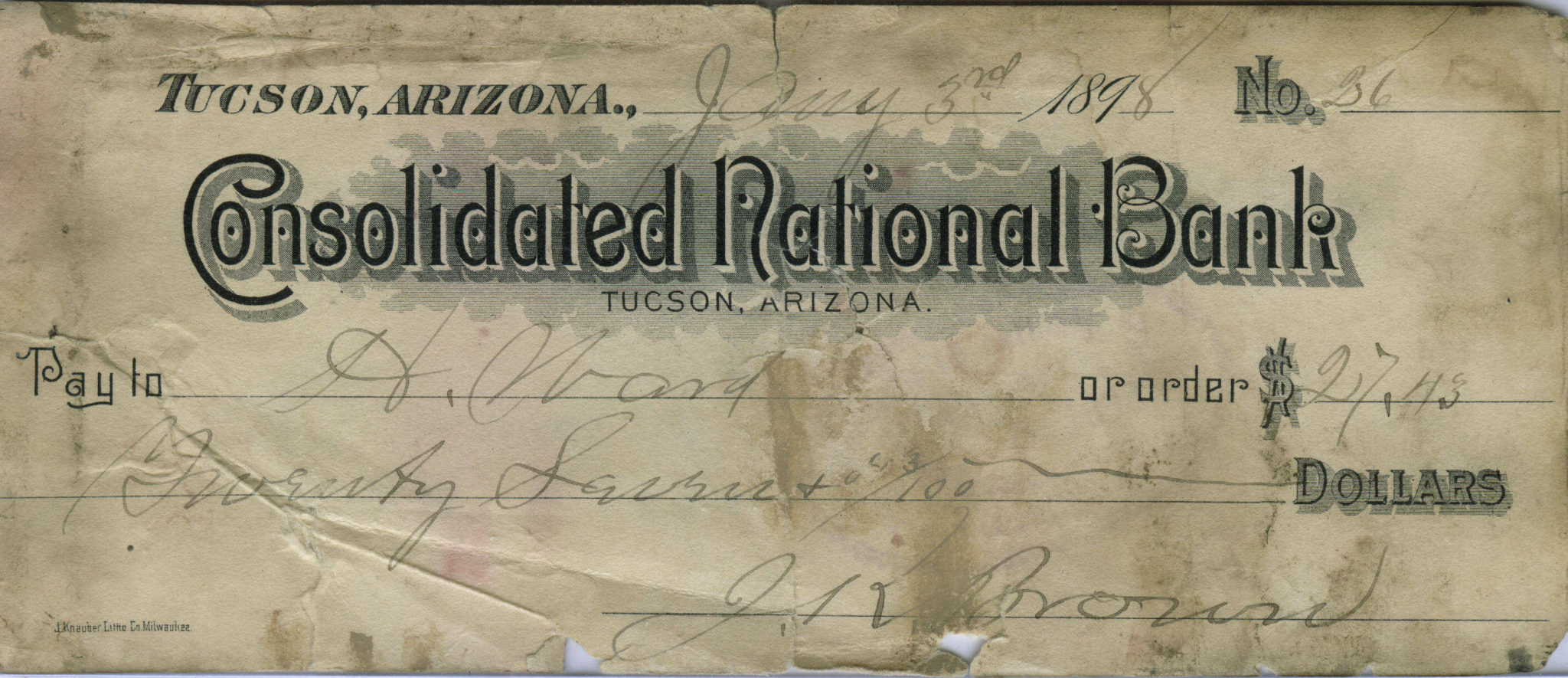 Vintage Tucson 1990 – 2023 © Schannep Ventures L.L.C. ALL RIGHTS RESERVED