Most notably, Tucson Arizona's Santa Cruz River (English: "Holy Cross River") is a river in southern Arizona and northern Sonora, Mexico. In addition, it is approximately 184 miles (296 km) long.  Most importantly, the Santa Cruz River is of vital importance for early Native Americans, the Spanish Conquistadores and early American settlers.
---
Consequently, floods cause catastrophic channel widening during the El Niño event of 1915. Significantly, El Niño causes the Pacific jet stream to move south and spread further east. Most importantly, during winter, this leads to wetter conditions than usual in the Southern U.S. and warmer and drier conditions in the North.
---
As a result, these pictures show a prominent bridge crossing the river. Most relevant,  Tucson and the Santa Catalina Mountains are visible in the background.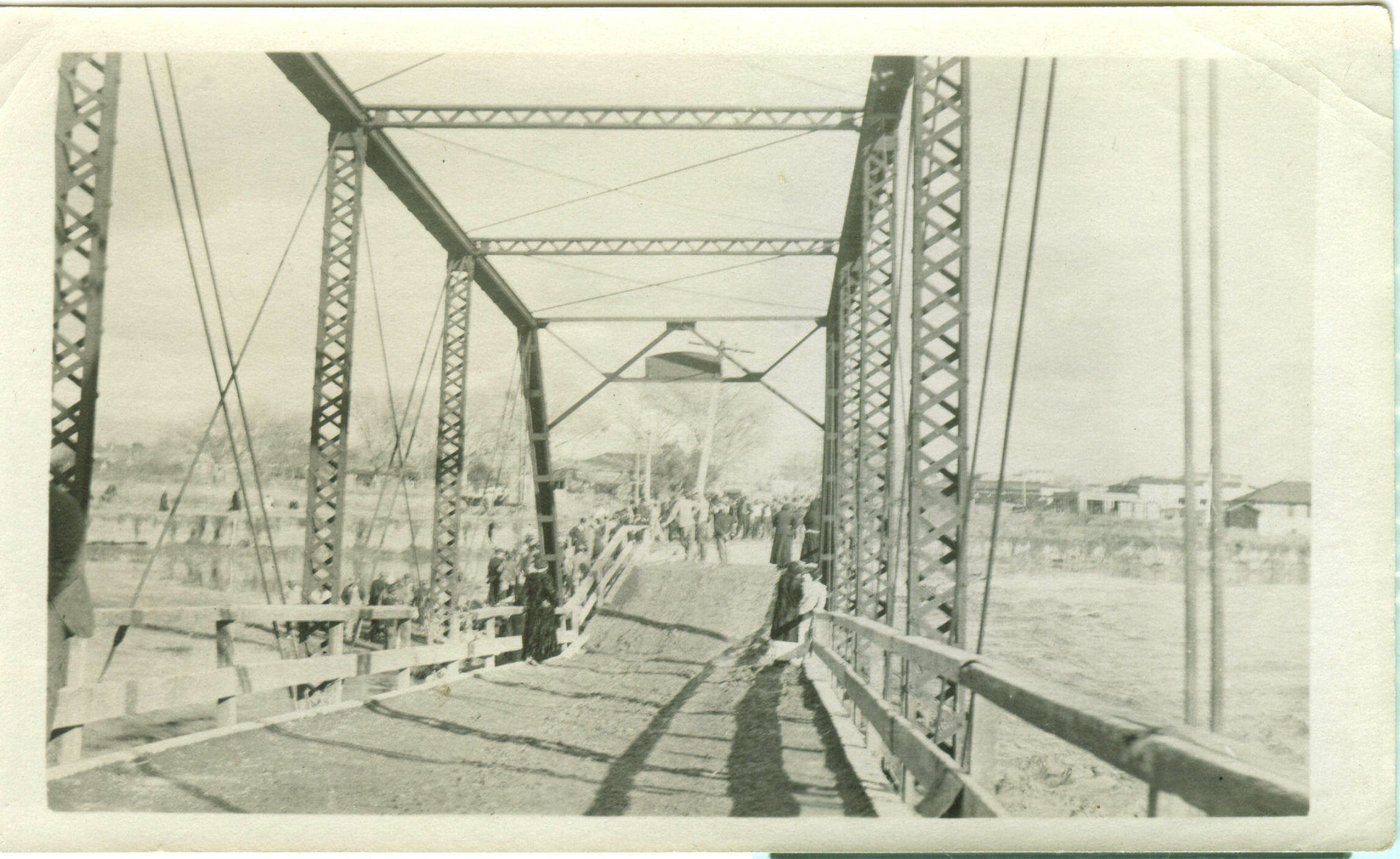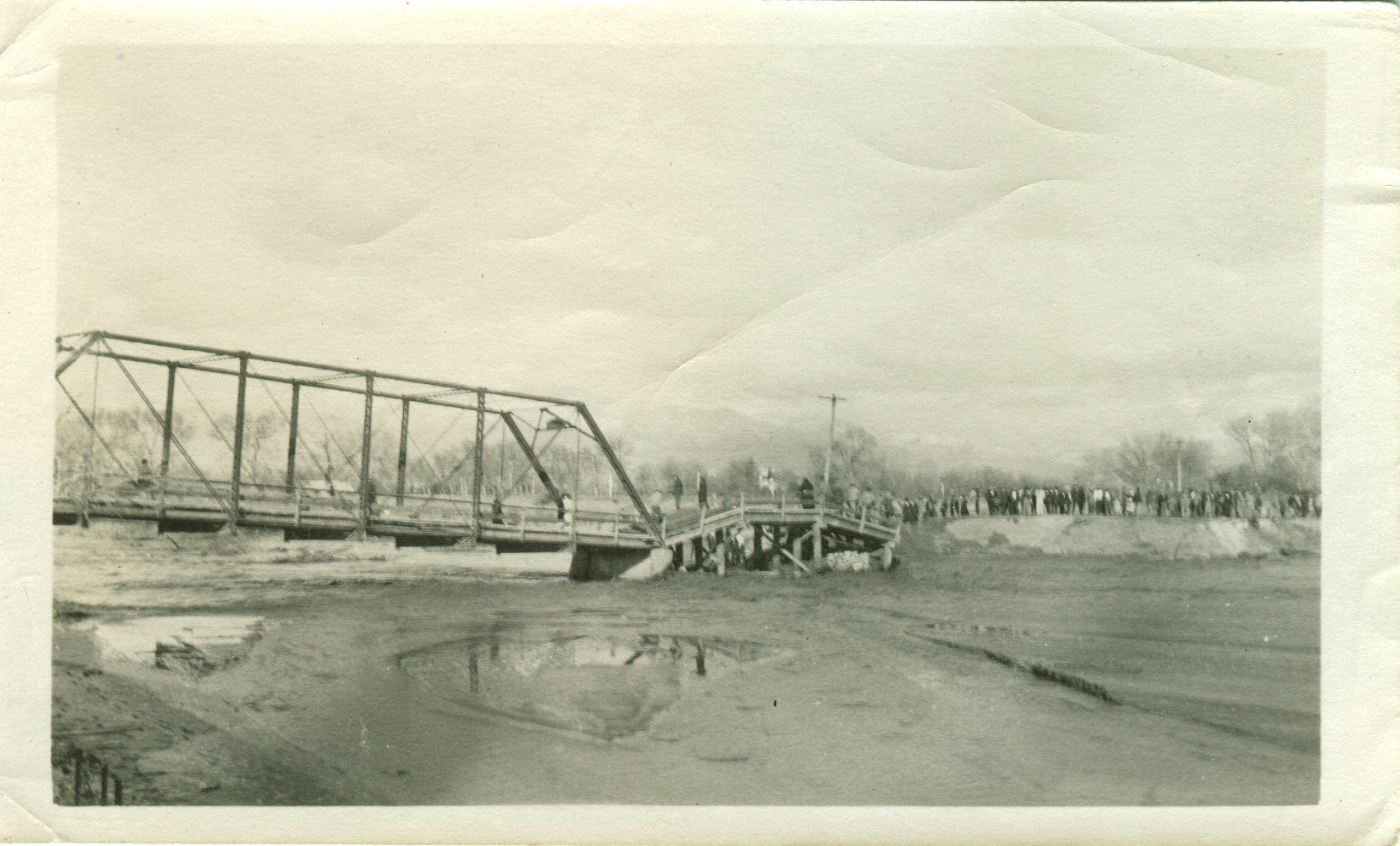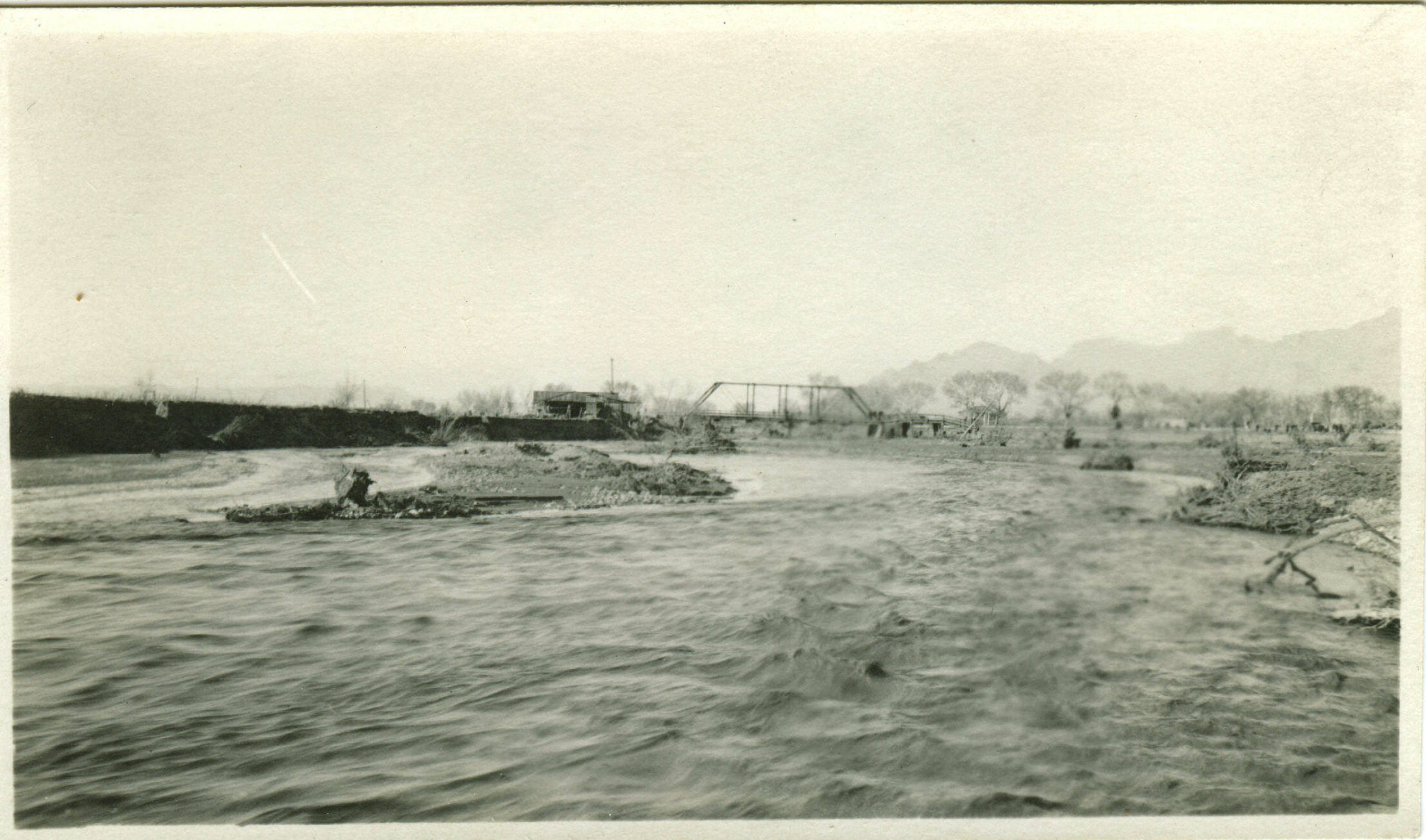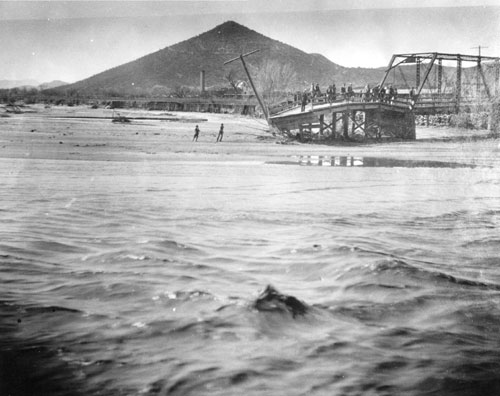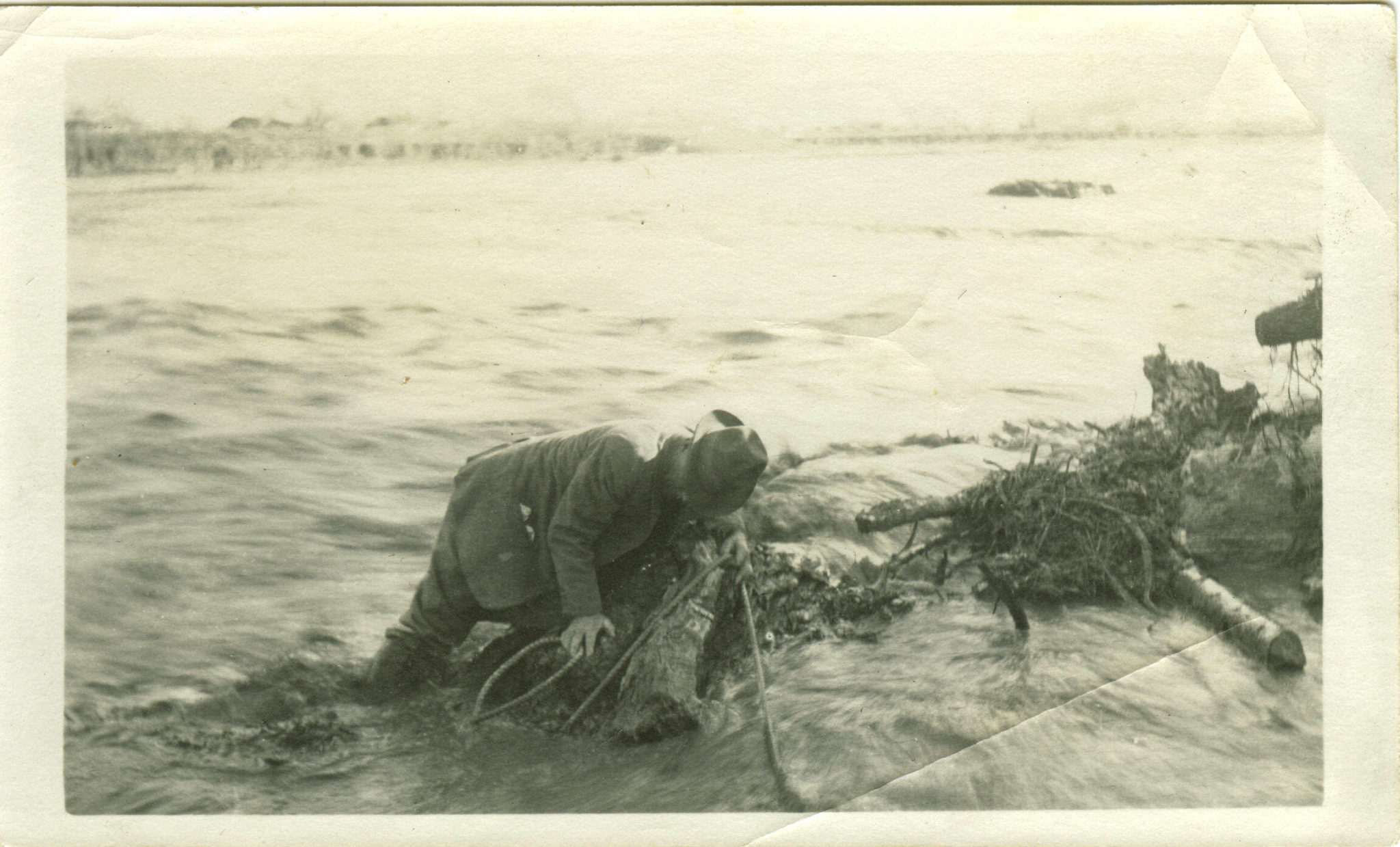 Vintage Tucson 1990-2023 © Schannep Ventures L.L.C. ALL RIGHTS RESERVED