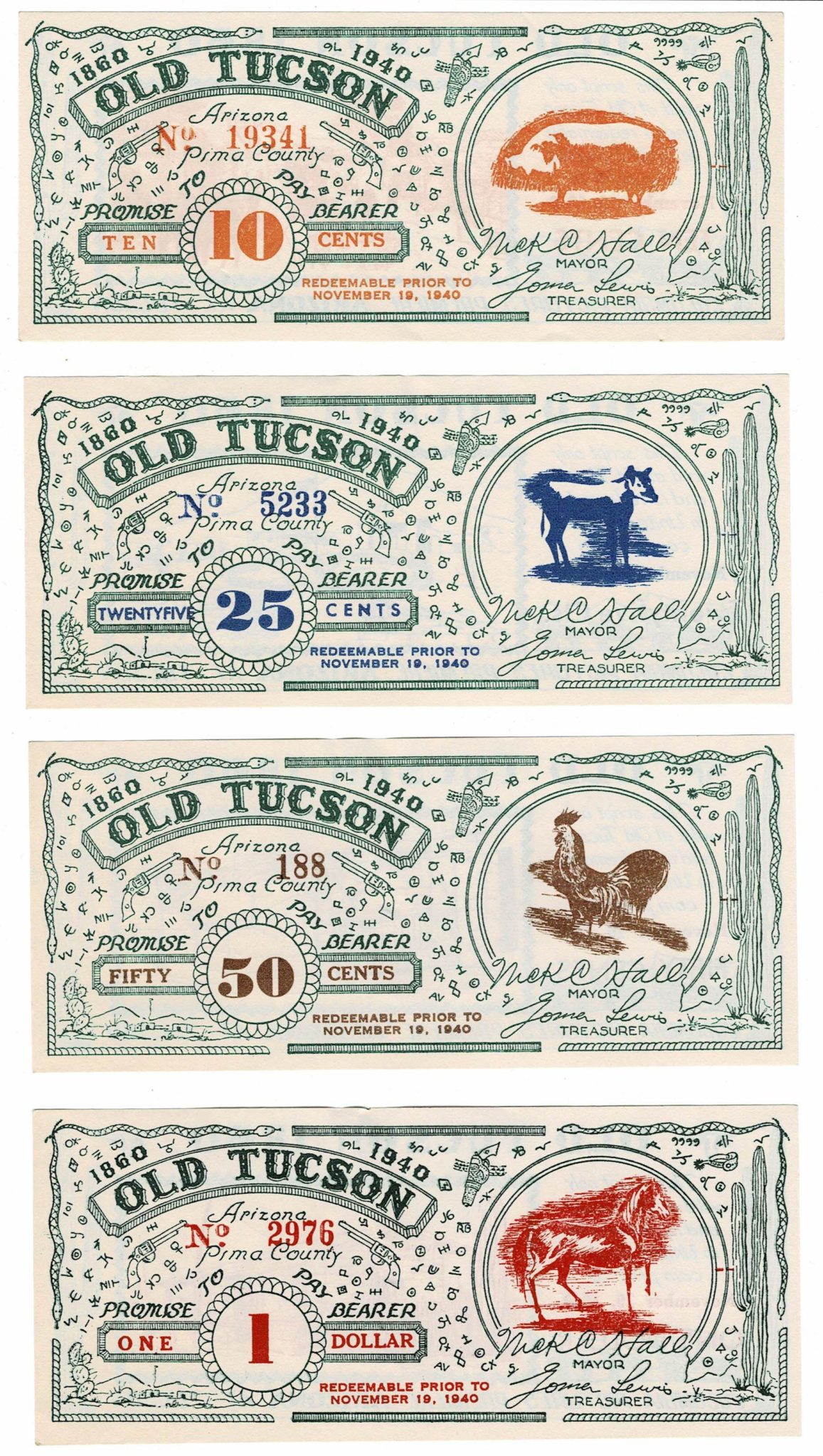 Most importantly, Old Tucson Studio is  just west of the Tucson Mountain range outside of Tucson, Arizona in Pima County. Consequently, many famous western movies and TV shows are filmed there. Most interestingly, Columbia pictures builds Old Tucson Studios for  filming Western desert scenes.  Also, the studio is built in 1938 for the purpose of filming the movie "Arizona".
---
Finally, after filming is complete, the property is open to the public in 1939. As a result, Old Tucson issues script in 1940 and comes in these formats measuring 5-3/4″ x 2-1/2".  Notably, the front side, the side with the serial number, features different animals. In contrast, the rear side, pictures below, features different locations within the movie set. Of course, the notes have a different color scheme for each denomination.  In other words, because they were in use place of money, each note has a different serial number.
---
Unfortunately, many of the original Old Tucson landmarks are burned in a fire, and the property is now back in the county's hands. Also, prior concessioners declared bankruptcy, due to the Corona Virus.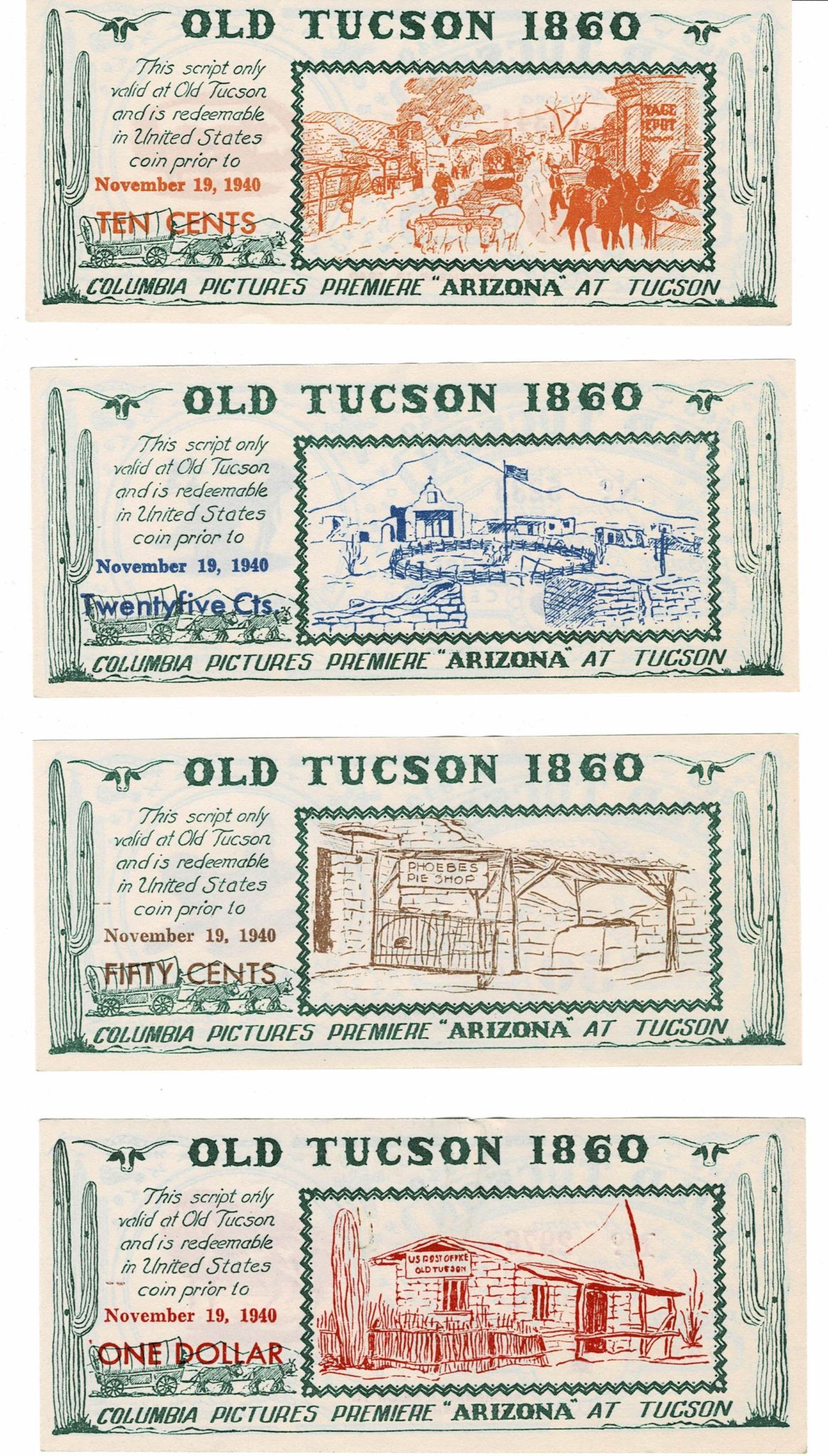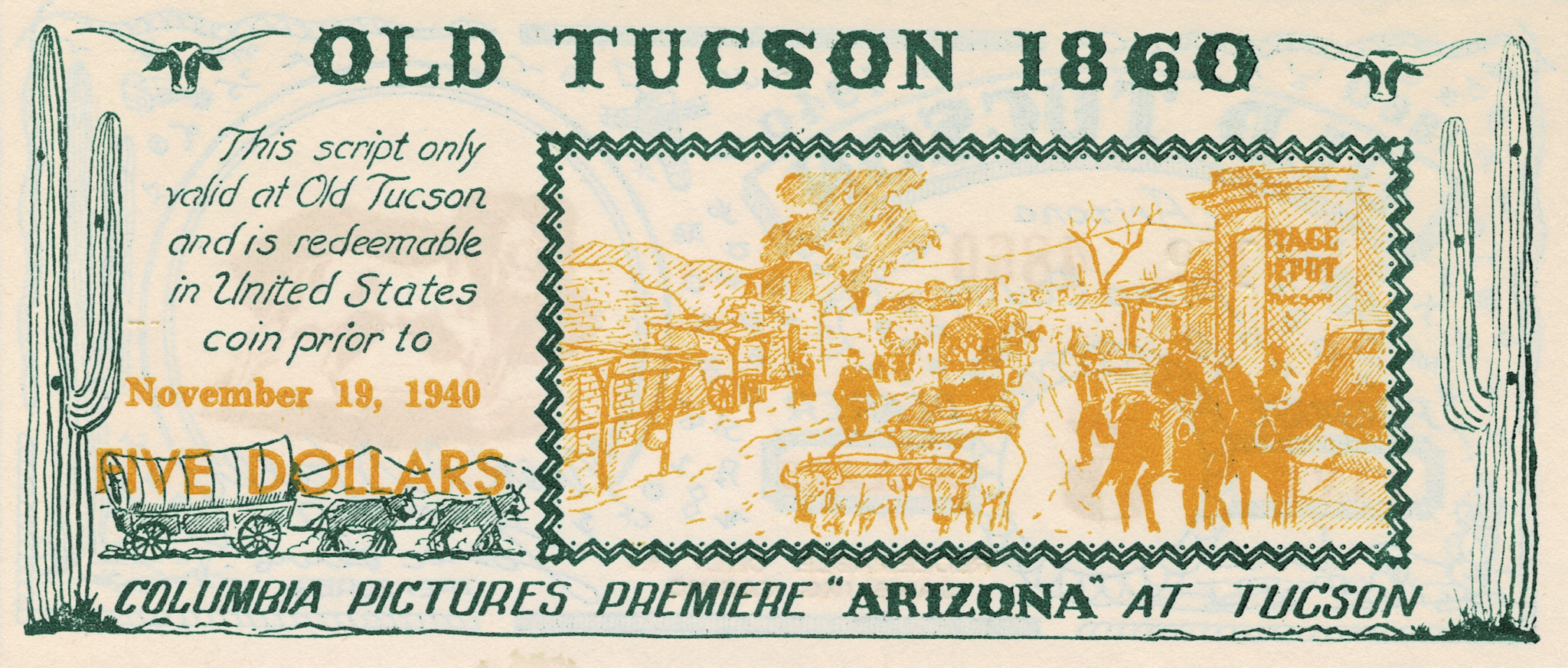 ---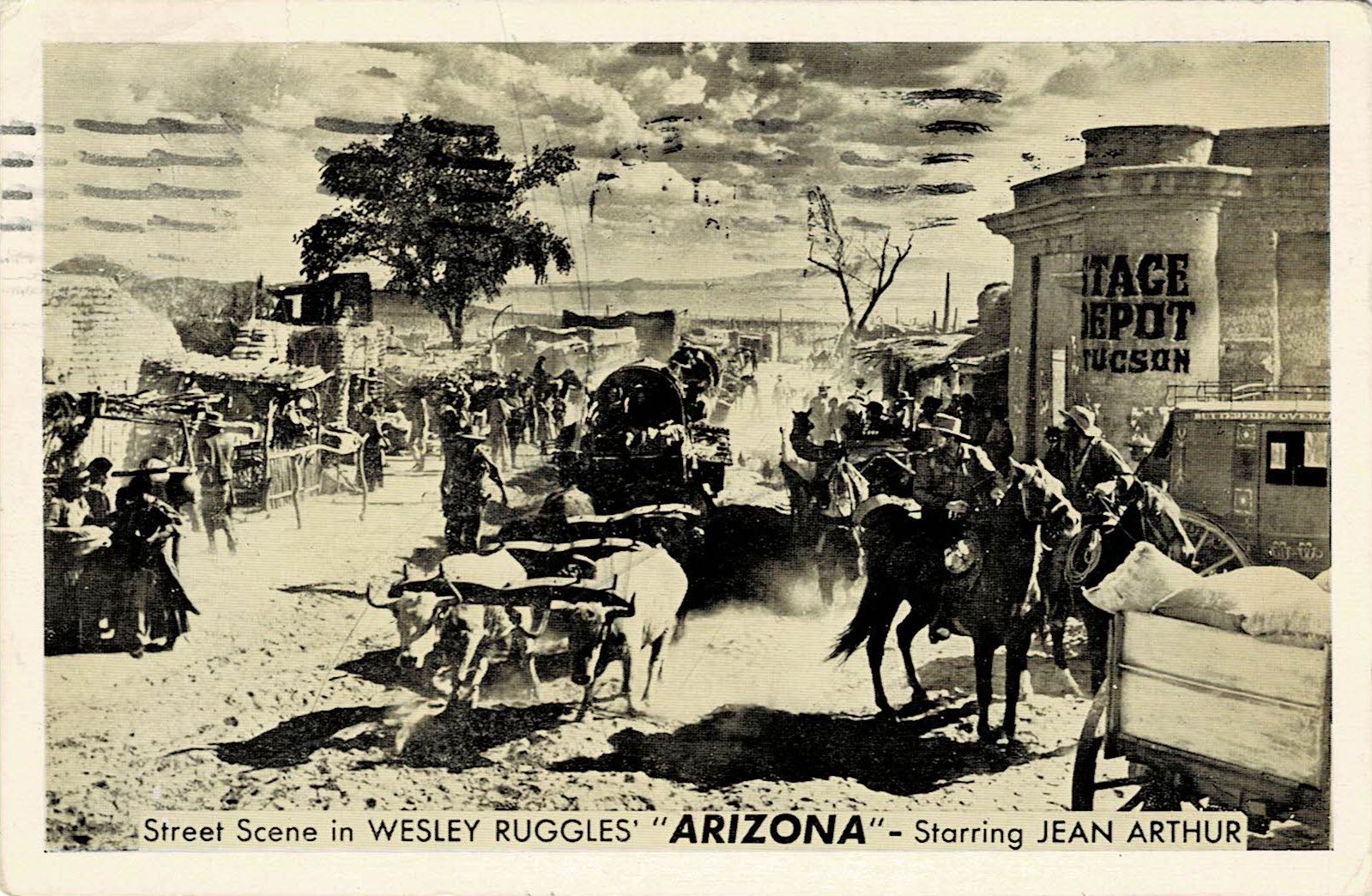 Markedly, here is a postcard featuring a street scene in Wesley Ruggles "Arizona" starring Jean Arthur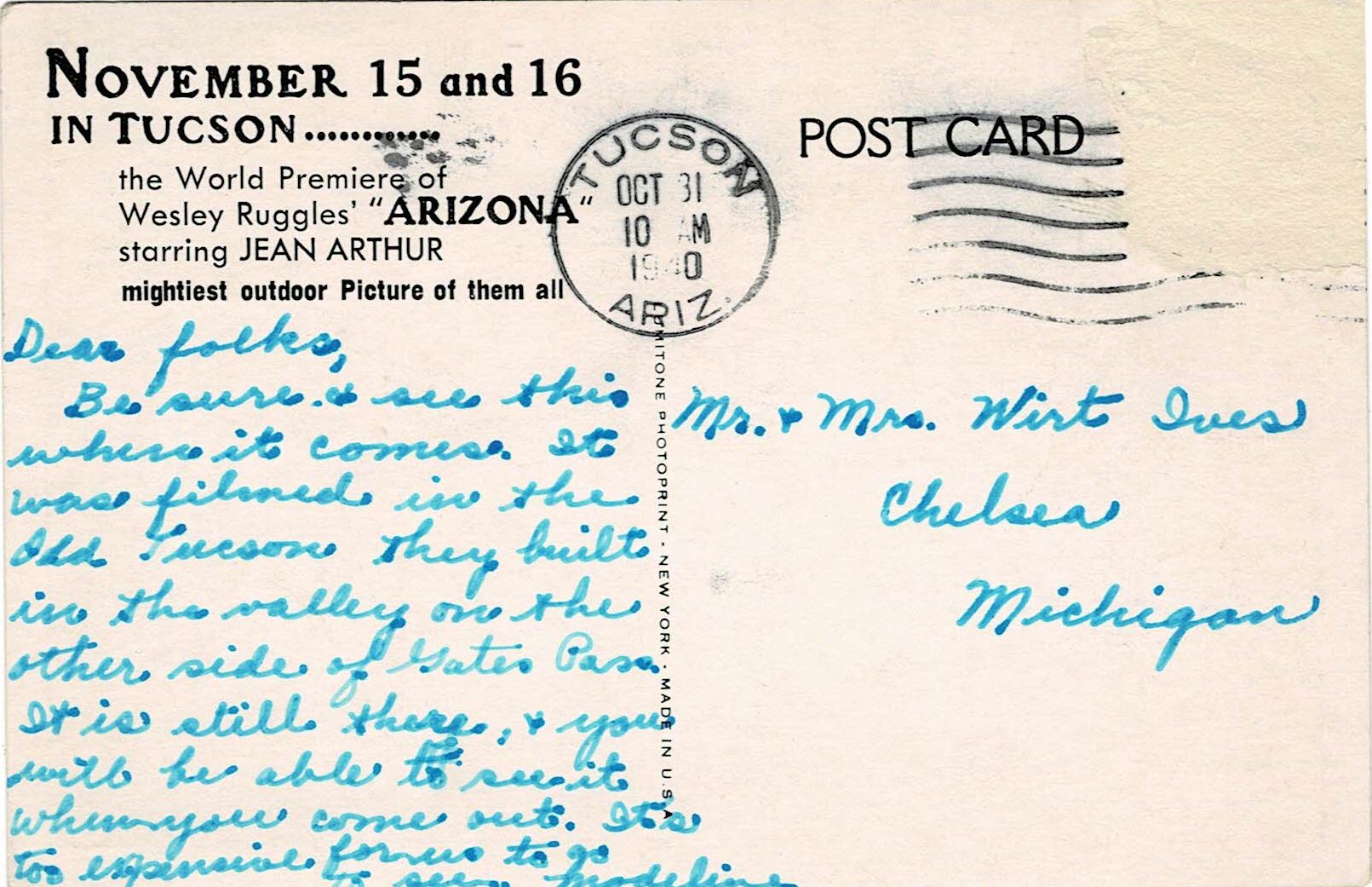 Also, here is the rear view of Postcard featuring a street scene in Wesley Ruggles "Arizona" starring Jean Arthur 
---
In addition, the following photographs are from Old Tucson Studios, from 1947. Consequently, they are from the collection of Paul Walker of the Country Emporium Antique Store in Tucson, Arizona. Finally, we bought these photographs from Paul's widow.
To clarify, these are original one-of-a-kind snap shots by a spectator of the 1947 filming of Gene Autry's "The Last Round-Up". 

Also, this film includes Jean Heather and Ralph Morgan. Notably, the premise of the movie is  a singing rancher alarms a banker by trying to make an honest deal with Indians.

To enumerate, these photographs feature Mr. Autry with a few of his fans, as well as the film crew. To emphasize, they have never been seen in any publications.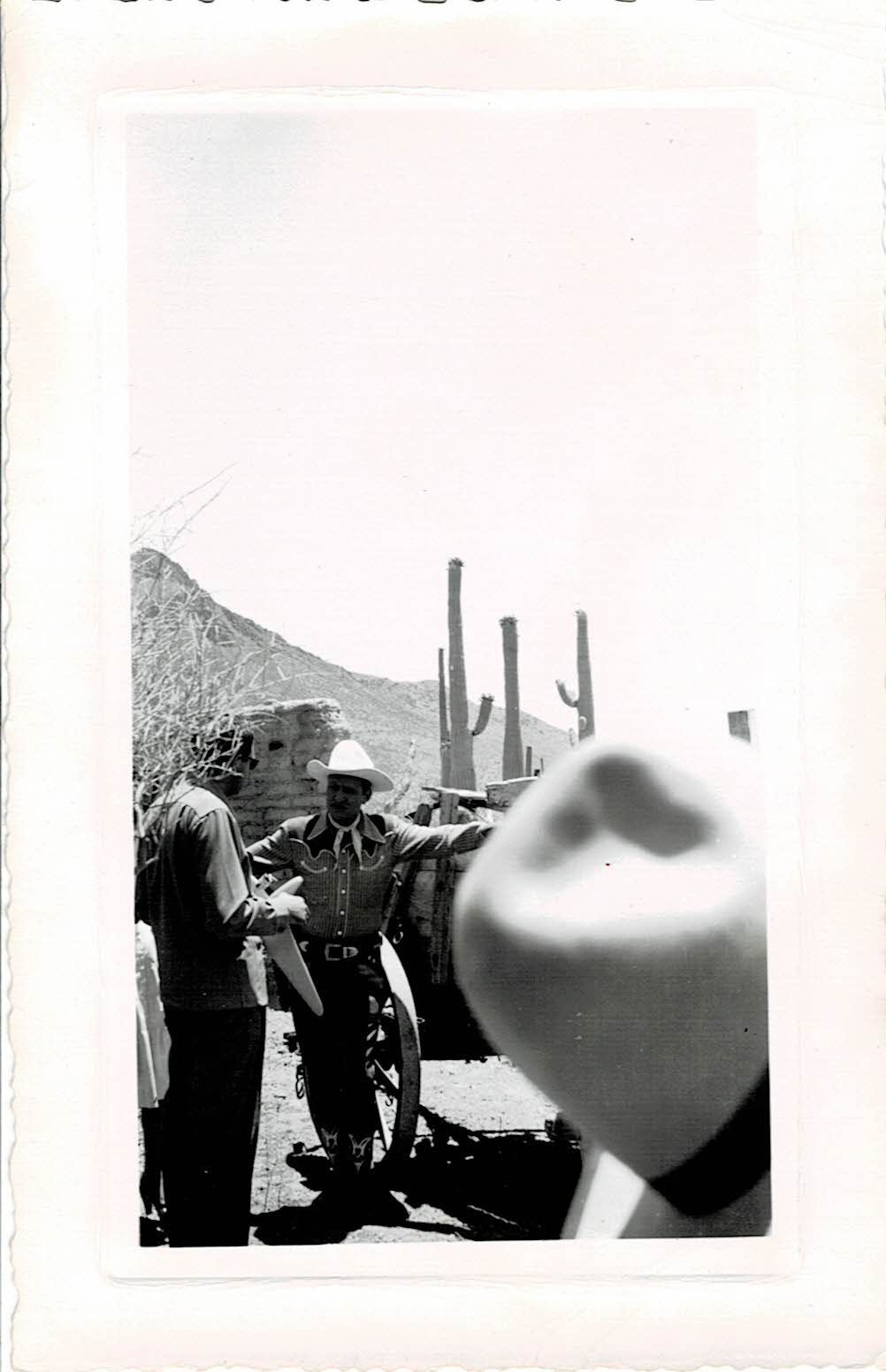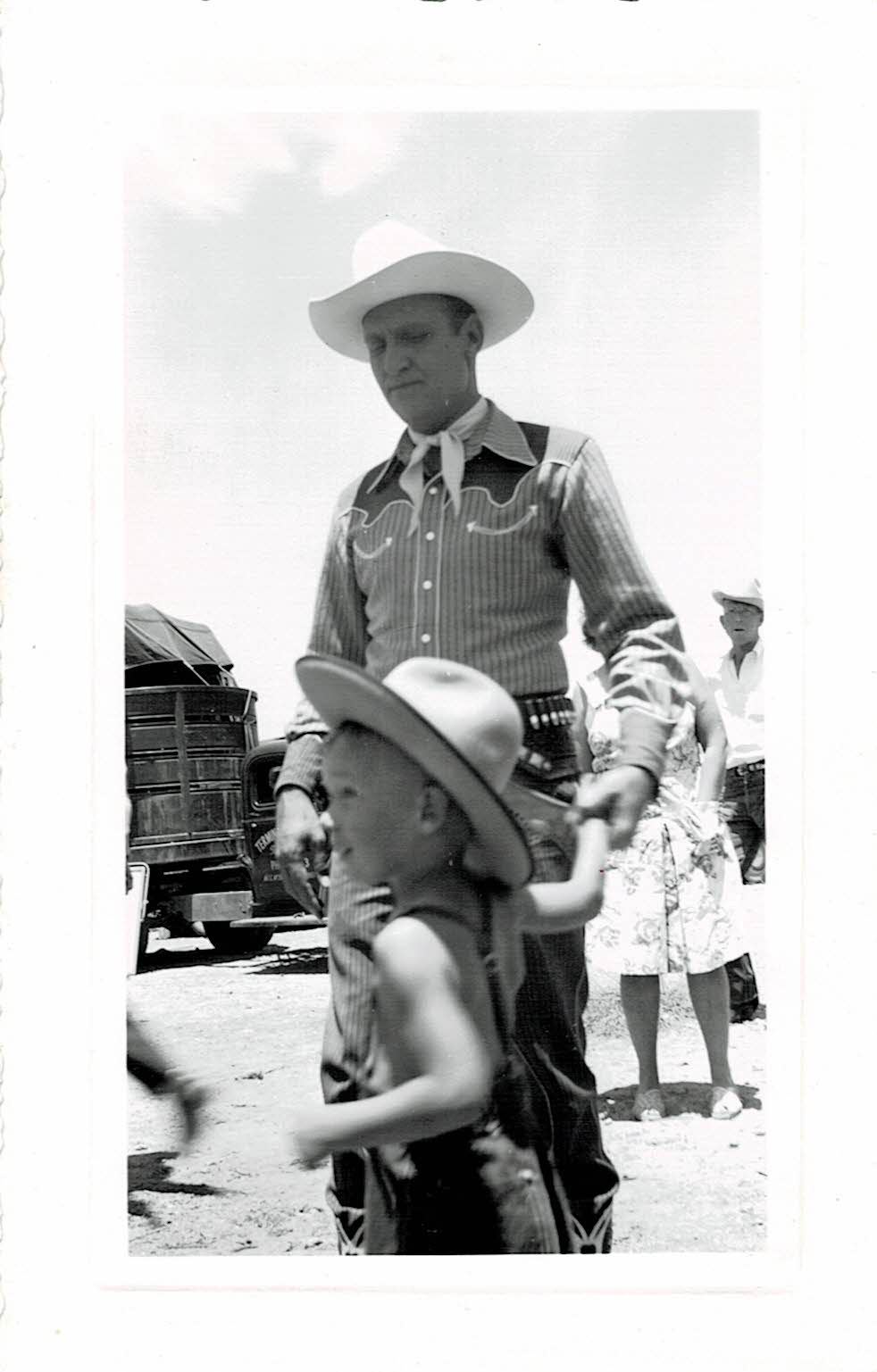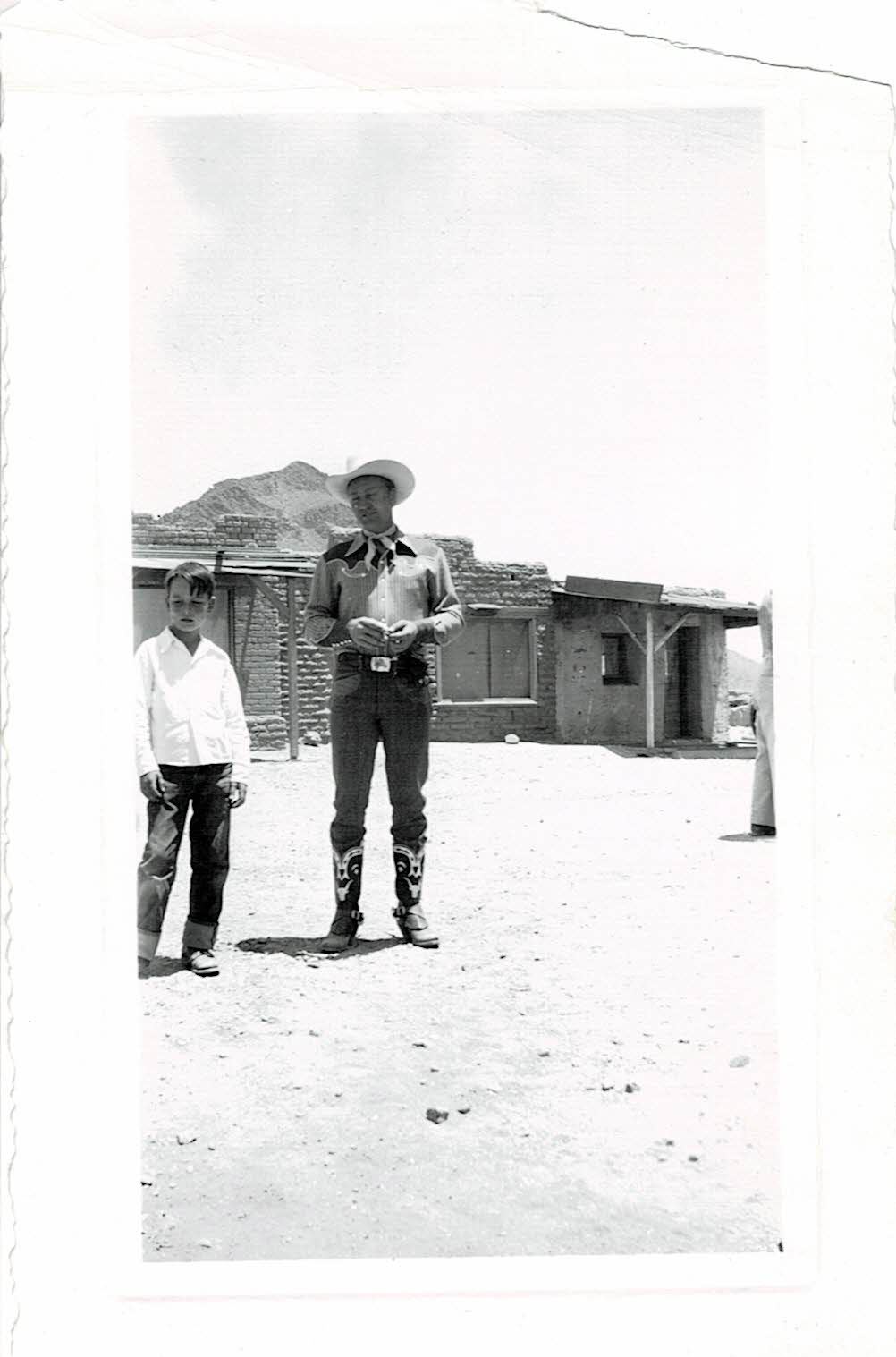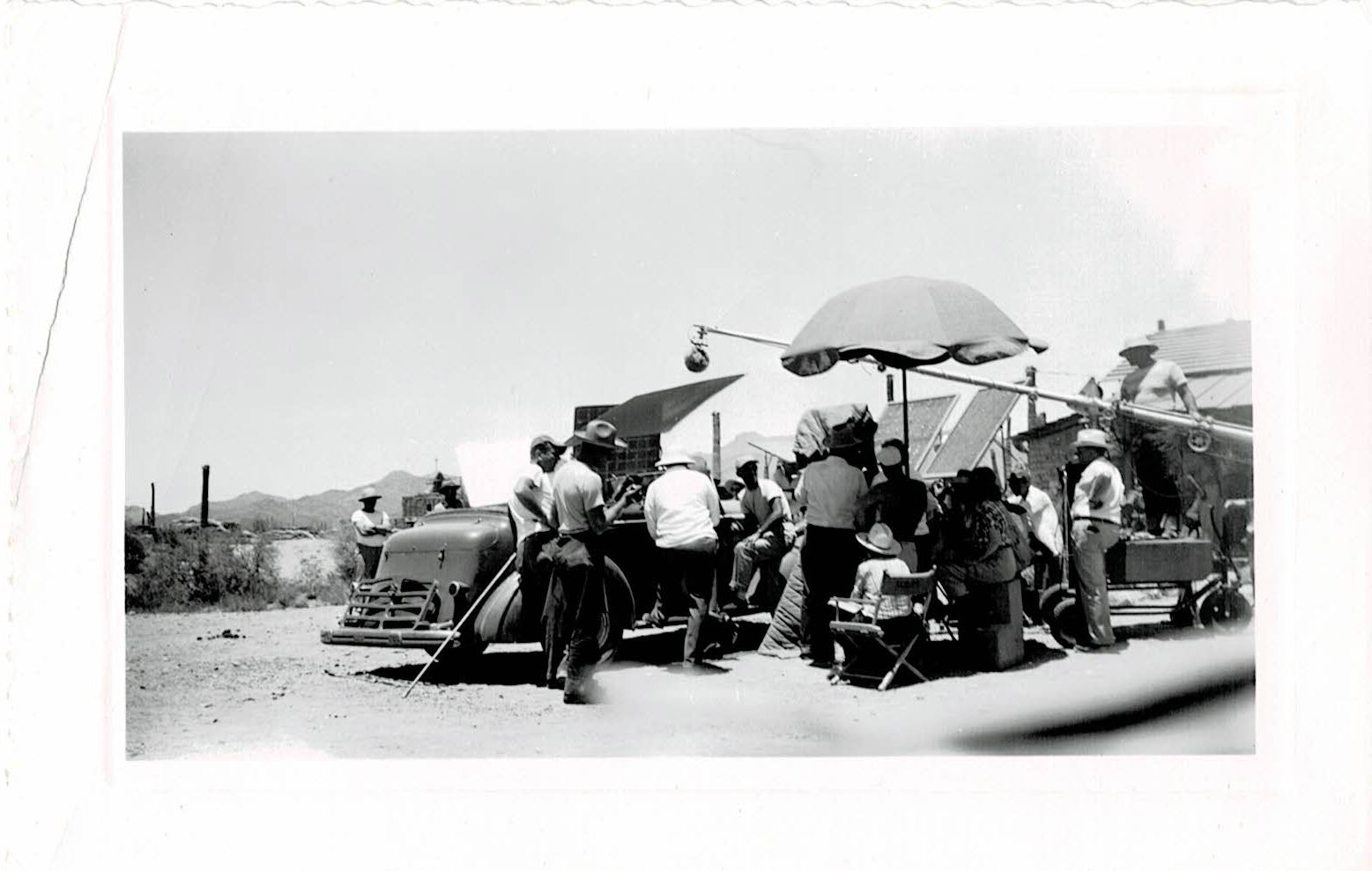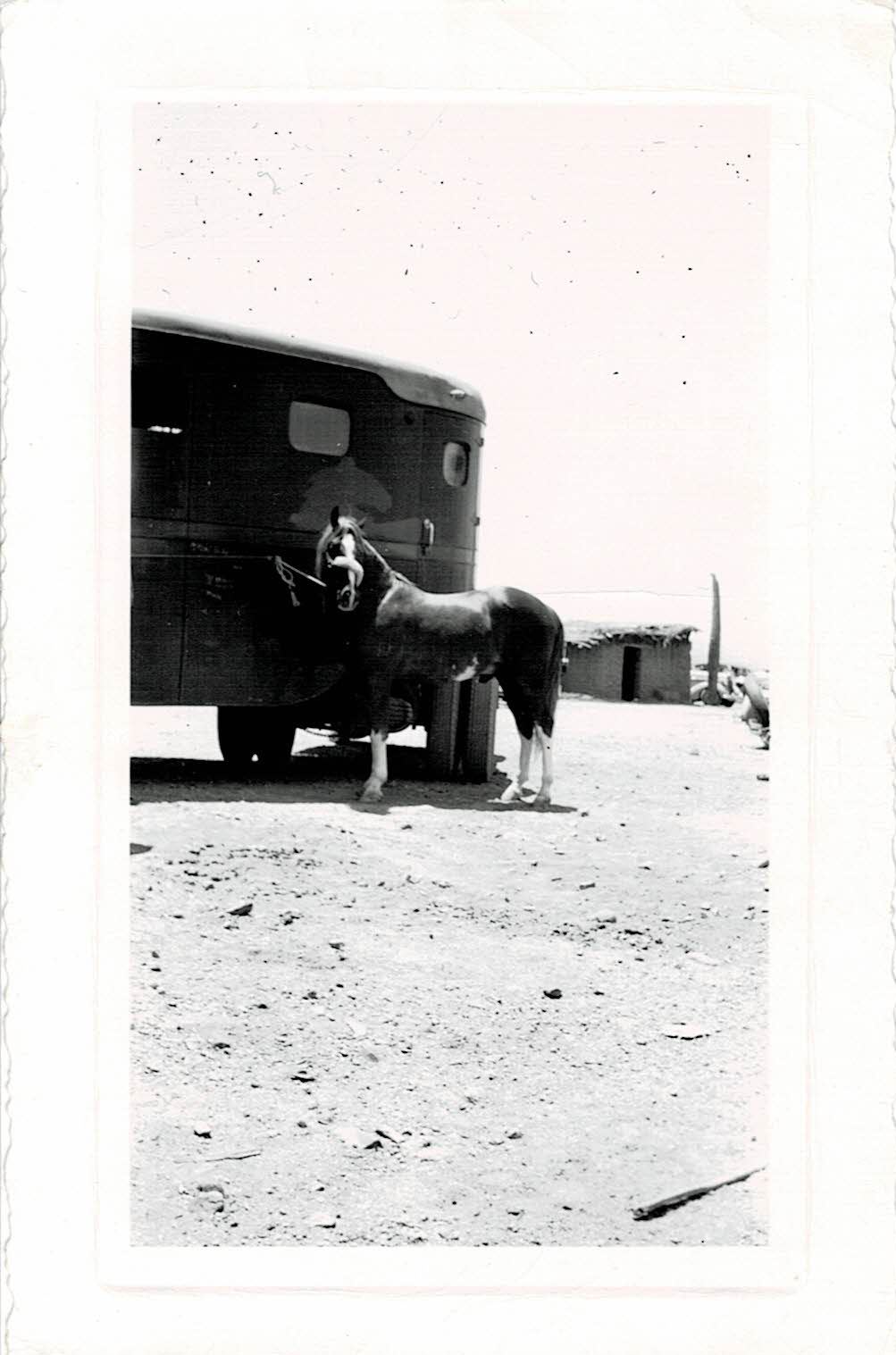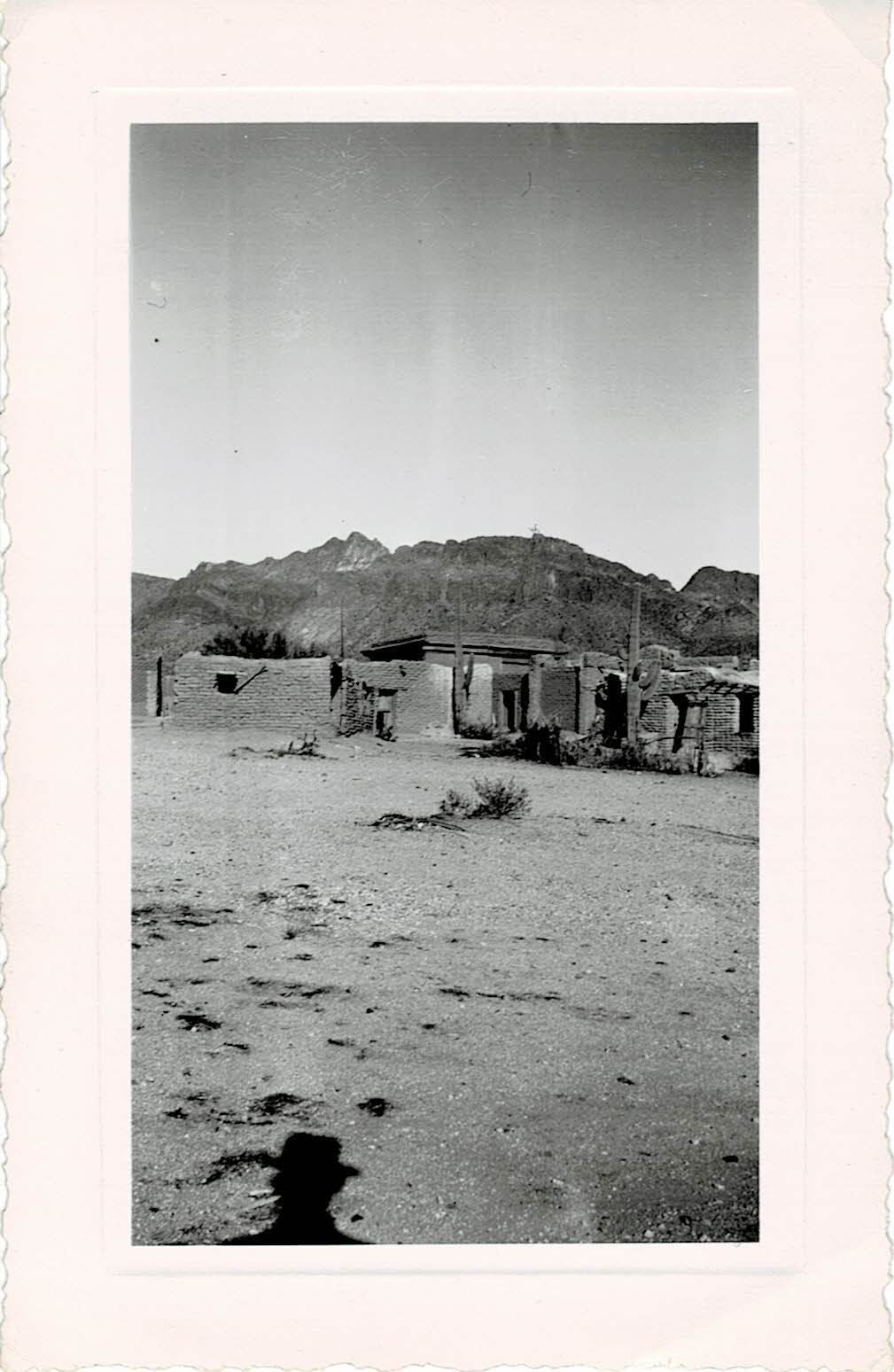 Vintage Tucson 1990-2022 © Schannep Ventures L.L. C. ALL RIGHTS RESERVED