Most importantly, here is a period photograph of the Drachman School in Tucson, Arizona (when Arizona is a territory). Notably, the woman in the top center row of the photograph is Miss Lizzie Borton.  Apparently, the owner of this turn of the century photograph does not like the girl in the front row!
---
In particular, Miss Elizabeth Borton is born in New York City in 1856.  Consequently, in 1874, the Bortons and their three daughters and two sons move to Tucson, Arizona from Portland, Oregon.
---
First of all, Lizzie Borton graduates from St. Joseph's Academy (the private Catholic girls' school in 1878. Secondly, Ida Myrtle Duffy states that Lizzie begins her teaching career in a little adobe school at or near the present site of Reddington in the Rincon Mountains.
---
With this in mind, Lizzie begins teaching in Tucson at the Congress Street School in 1881. Subsequently, she retires in May, 1916, and is given a farewell party by the teachers and students of Drachman School, of which Miss Borton is principal.
---
Correspondingly, The Arizona Daily Star has this to say of her on May 18, 1916:
"When one does something worthwhile for thirty-five years, everybody pauses long enough to grasp the magnitude of such a thing, but when one's life  associates for thirty-five years with the lives of countless little children, then the realization becomes keener. Now that Miss Elizabeth Borton severs her long, active connection with the Tucson schools, all sorts of good wishes mingle with sincere regrets."
Miss Borton remains in Tucson until her death on May 21, 1926.
Borton Elementary School in Tucson Arizona is in her honor. It opens in 1927.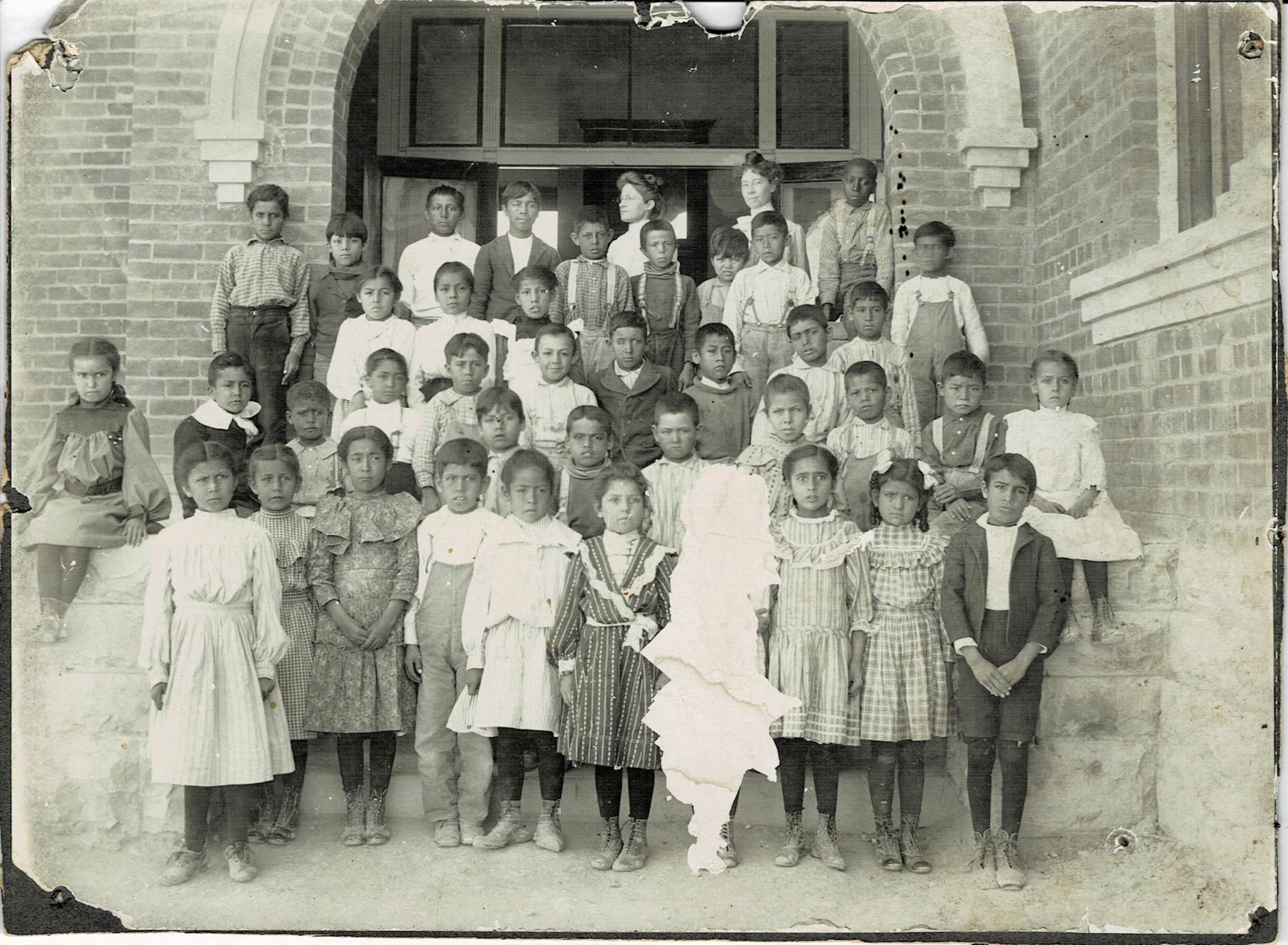 To see more vintage Tucson photographs of the time period, please click HERE
Vintage Tucson 1993-2021 © Schannep Ventures L.L.C. ALL RIGHTS RESERVED