Most notably, below is a scan of an extremely rare and unique curio bluebook. Moreover, this booklet describes the goods that the Bauman & Rasmessen Curio Store carries.
First of all, Rudolph Rasmessen and Sam Baumann are in their twenties when they start their curio store. Then again, Sam's father, John Baumann, is a Indian Trader and Navajo Indian Agent. Consequently, he helps the young men start their store. In addition, Rudolph Rasmessen takes journeys through both the Navajo reservation and the Tohono O'odham reservation to purchase baskets, pottery and blankets for their store.
In like manner, Rudolph starts publishing and selling real photo postcards at the curio store in 1905. Notably, he later becomes mayor of Tucson, and serves from 1921 through 1925.
Equally important, there is a notation "R Rasmessen  Successor To" on the main pages.  Not to mention, according to an Arizona Daily Star newspaper article from  1905, Rudolph Rasmessen buys out his business partner (Bauman) in March of that year.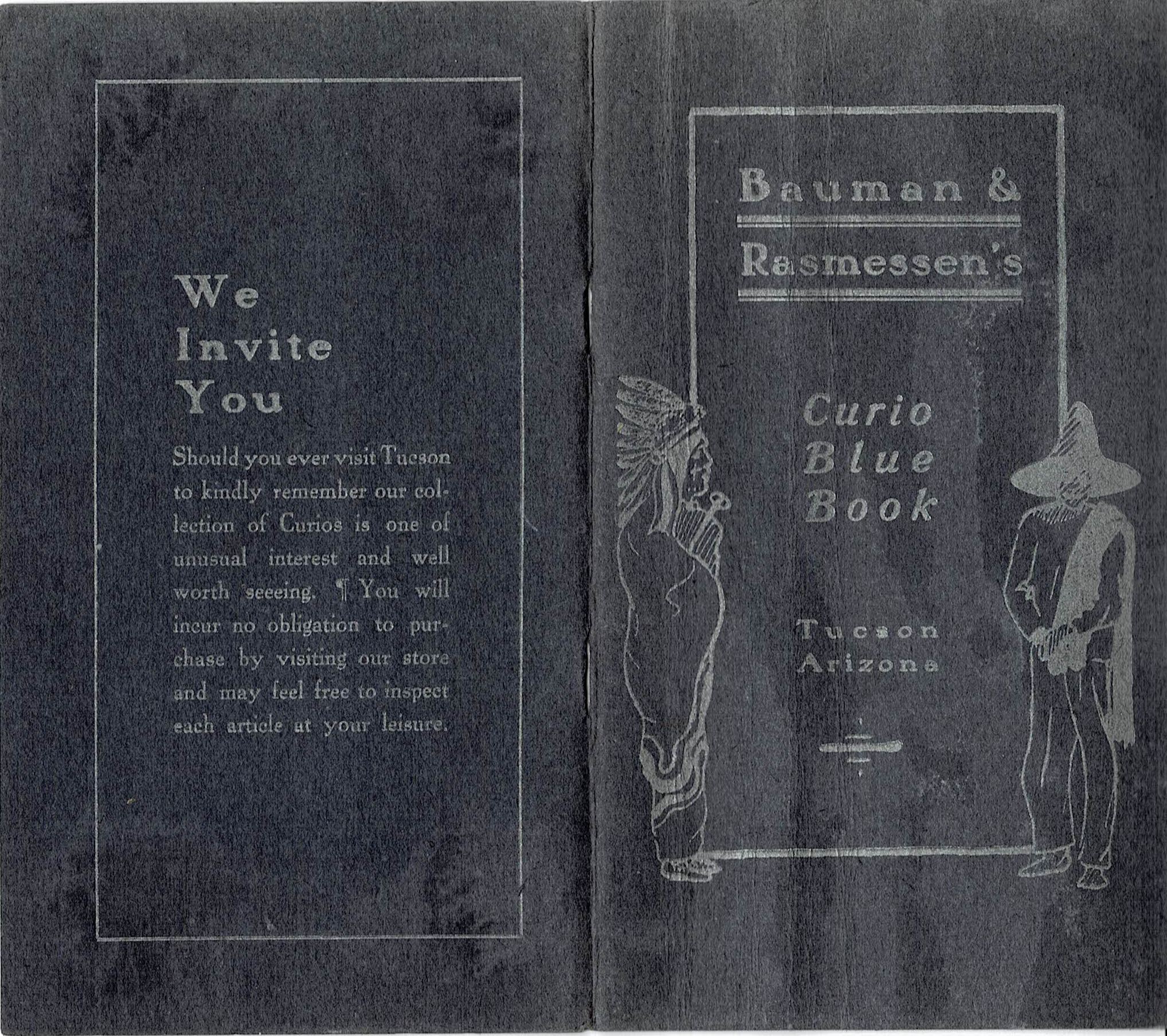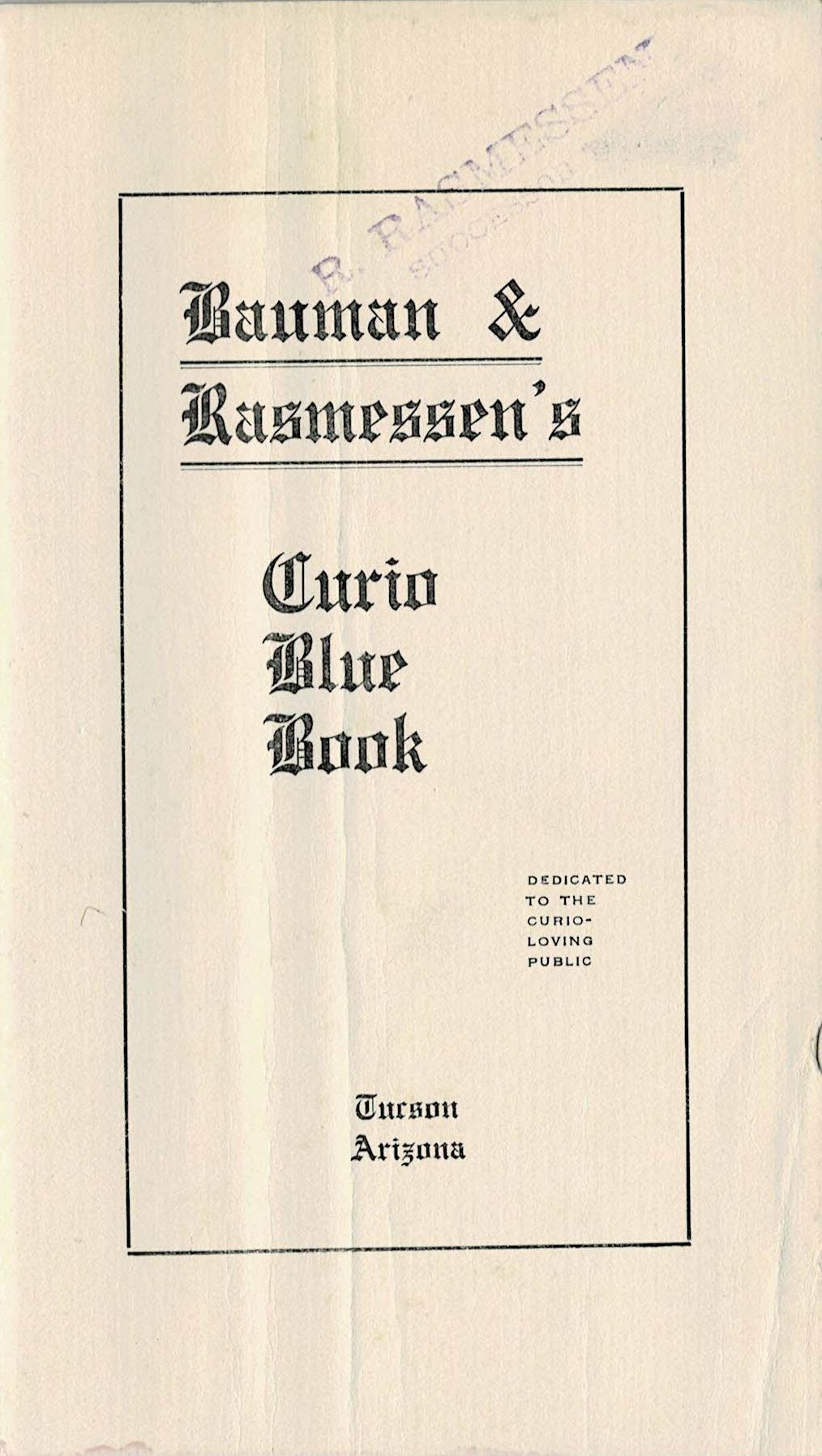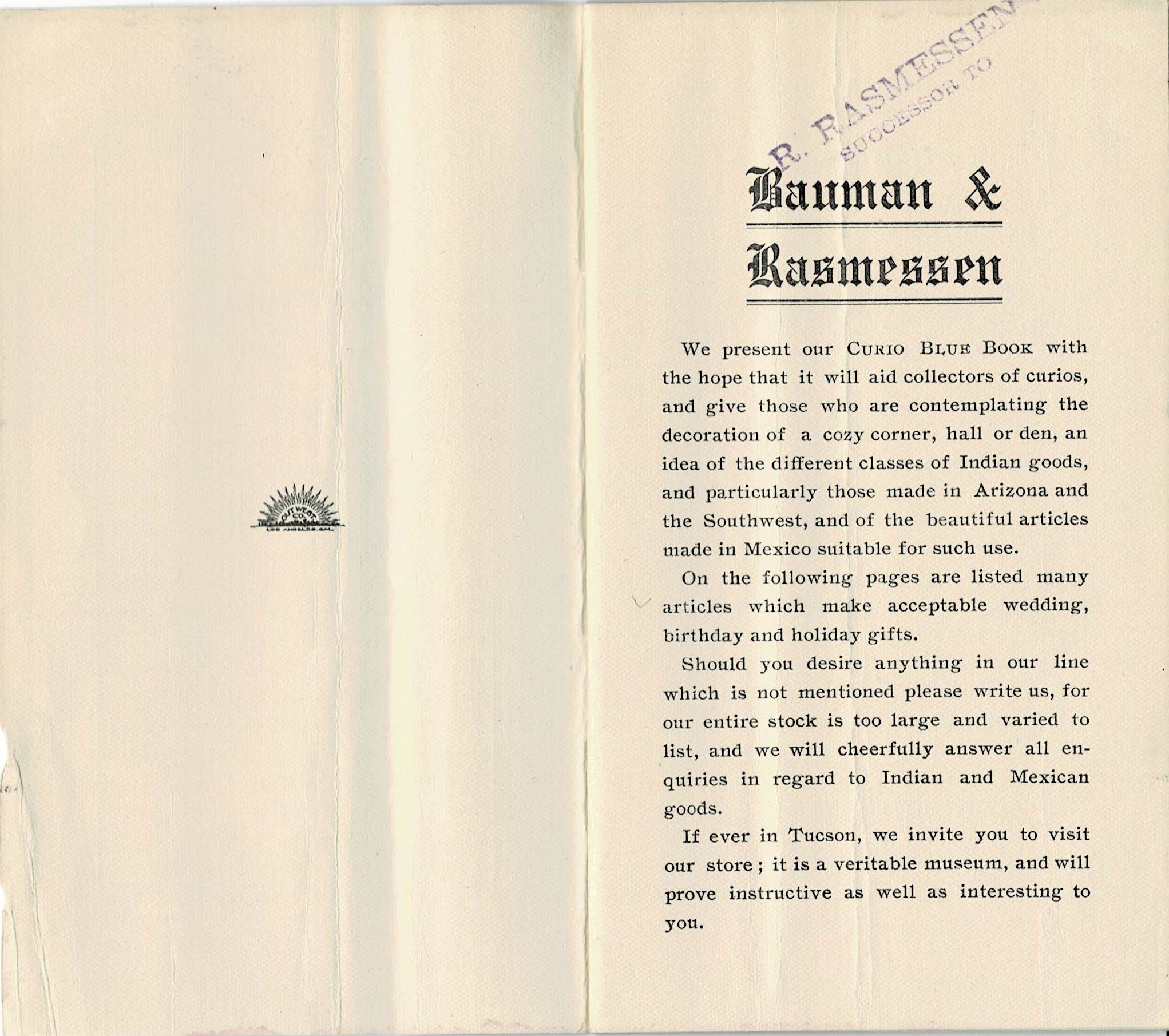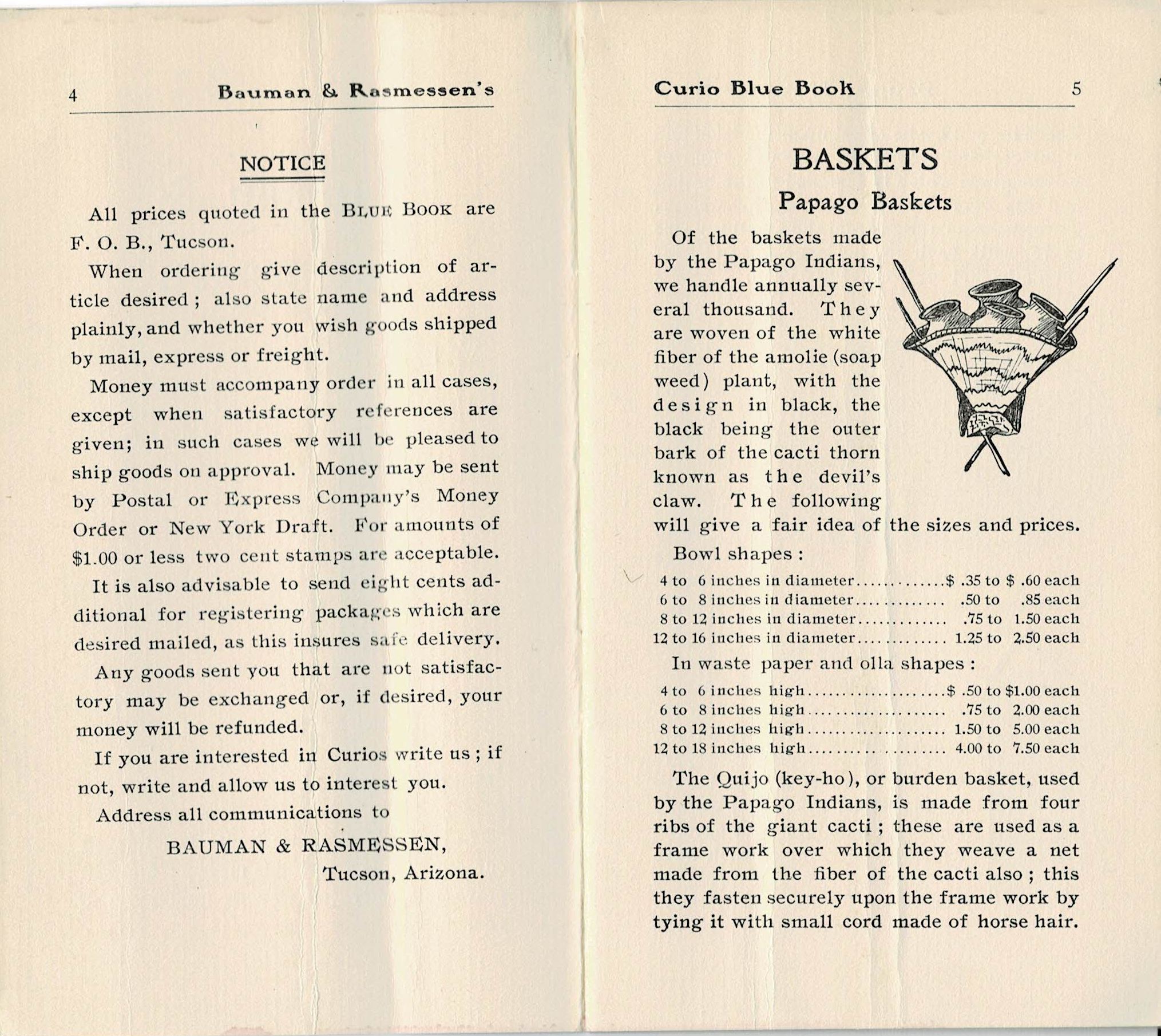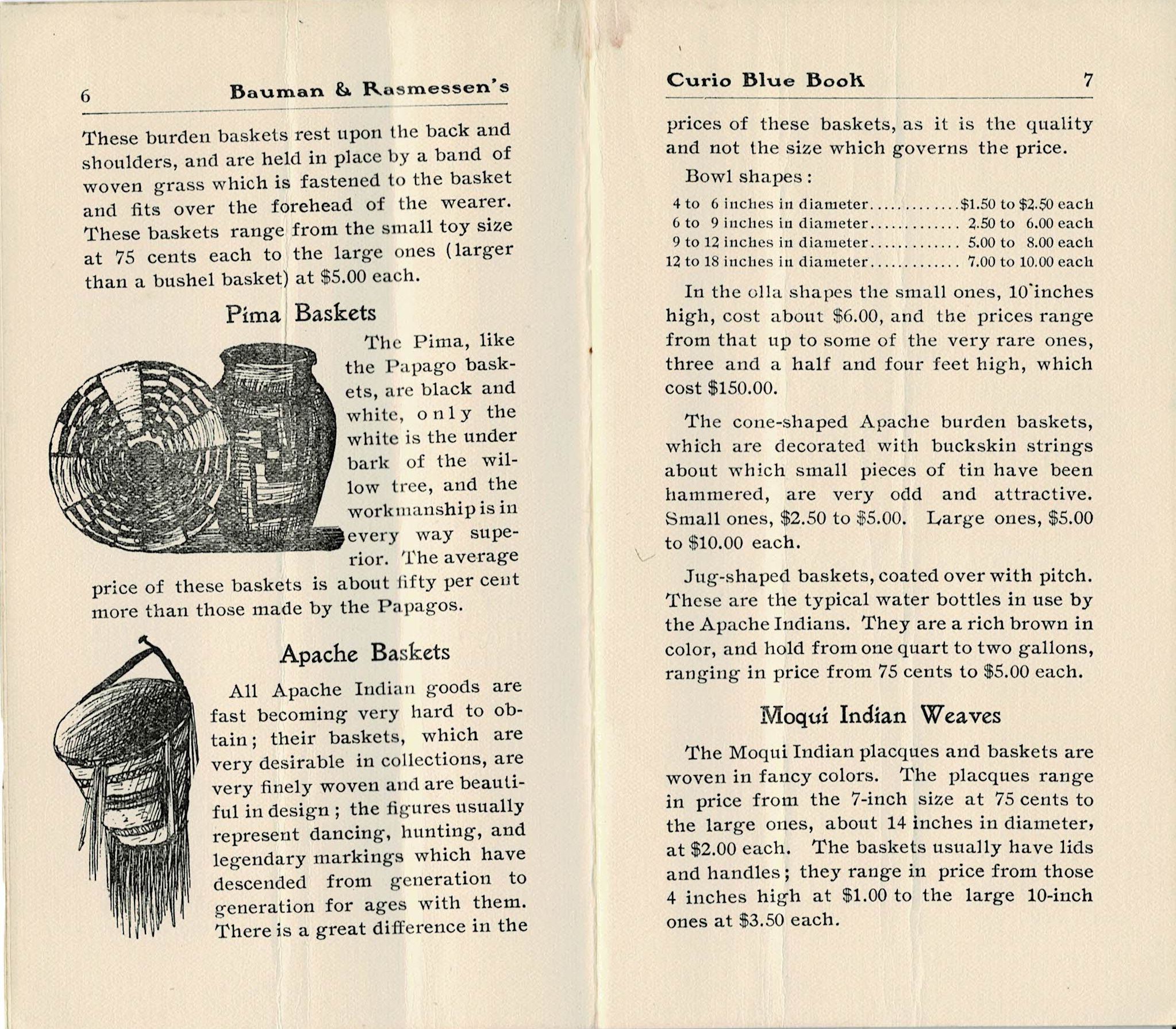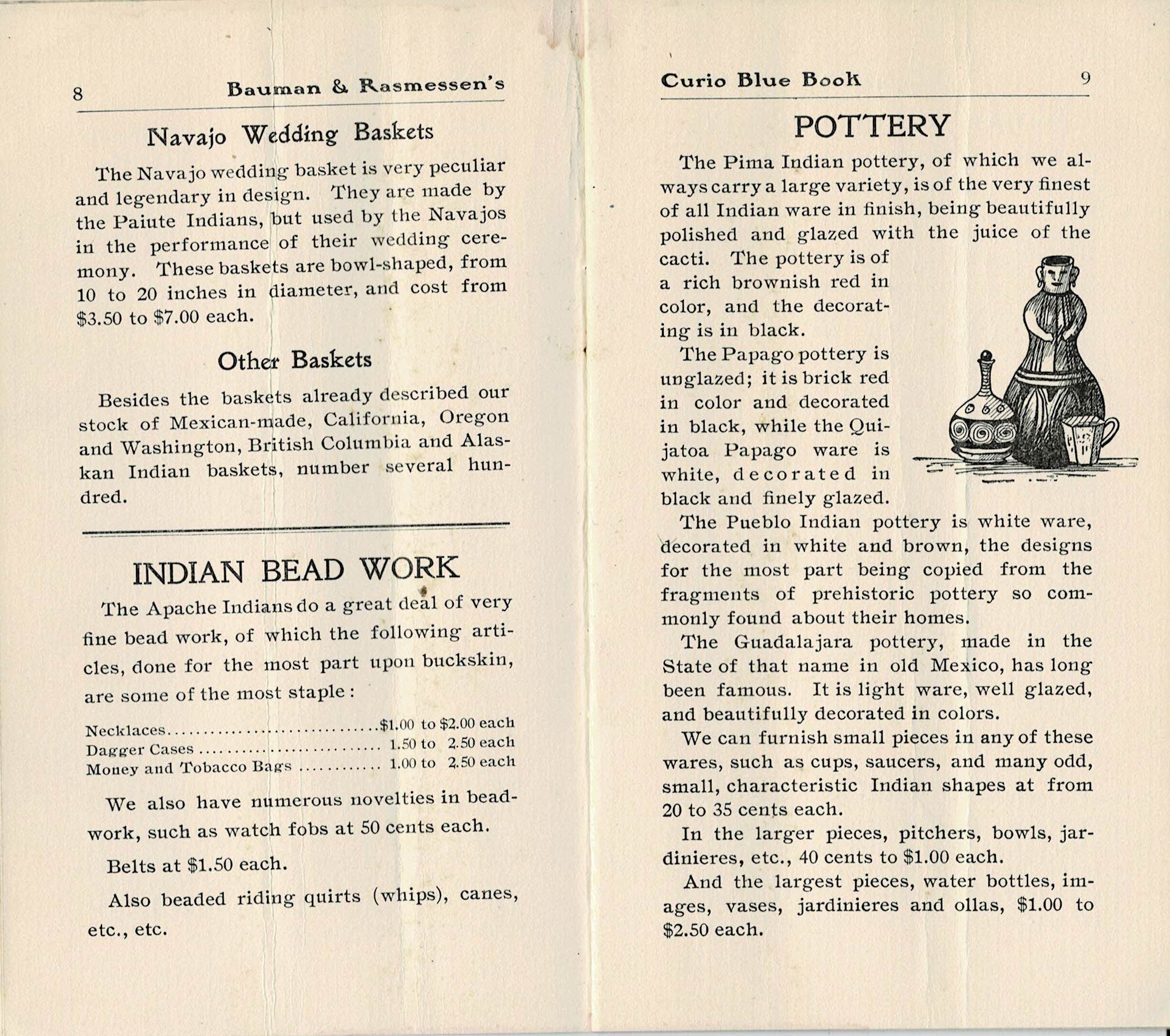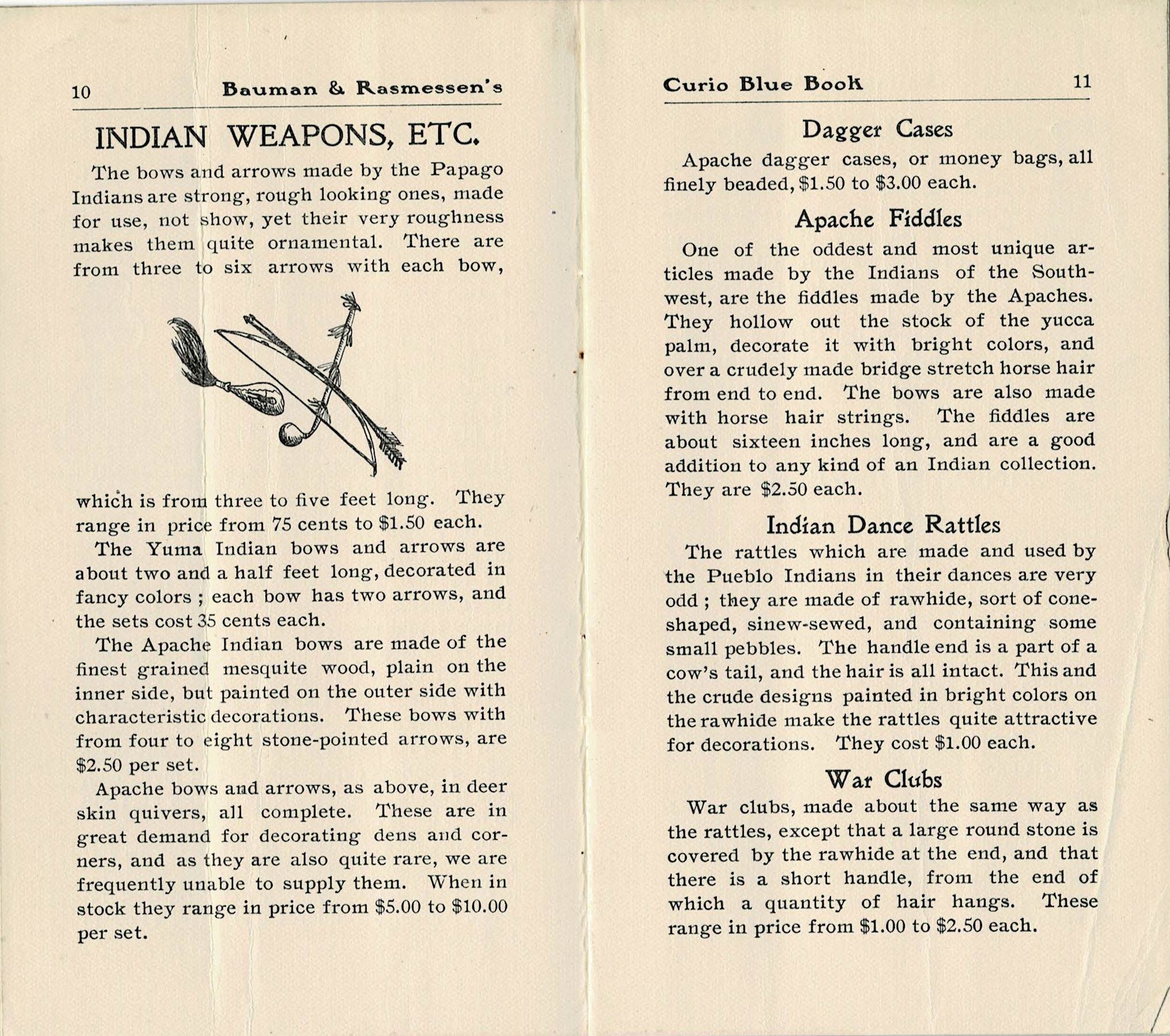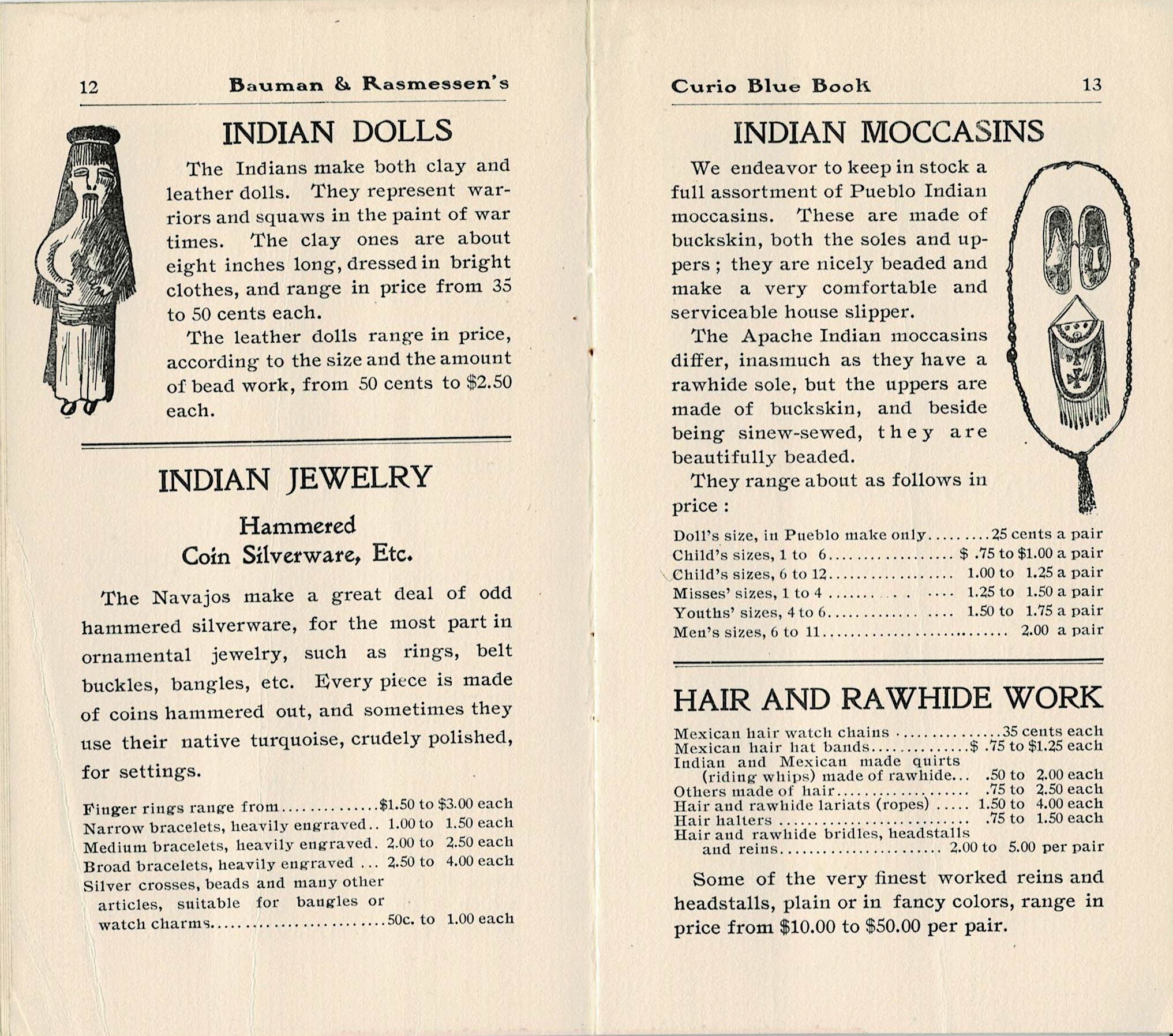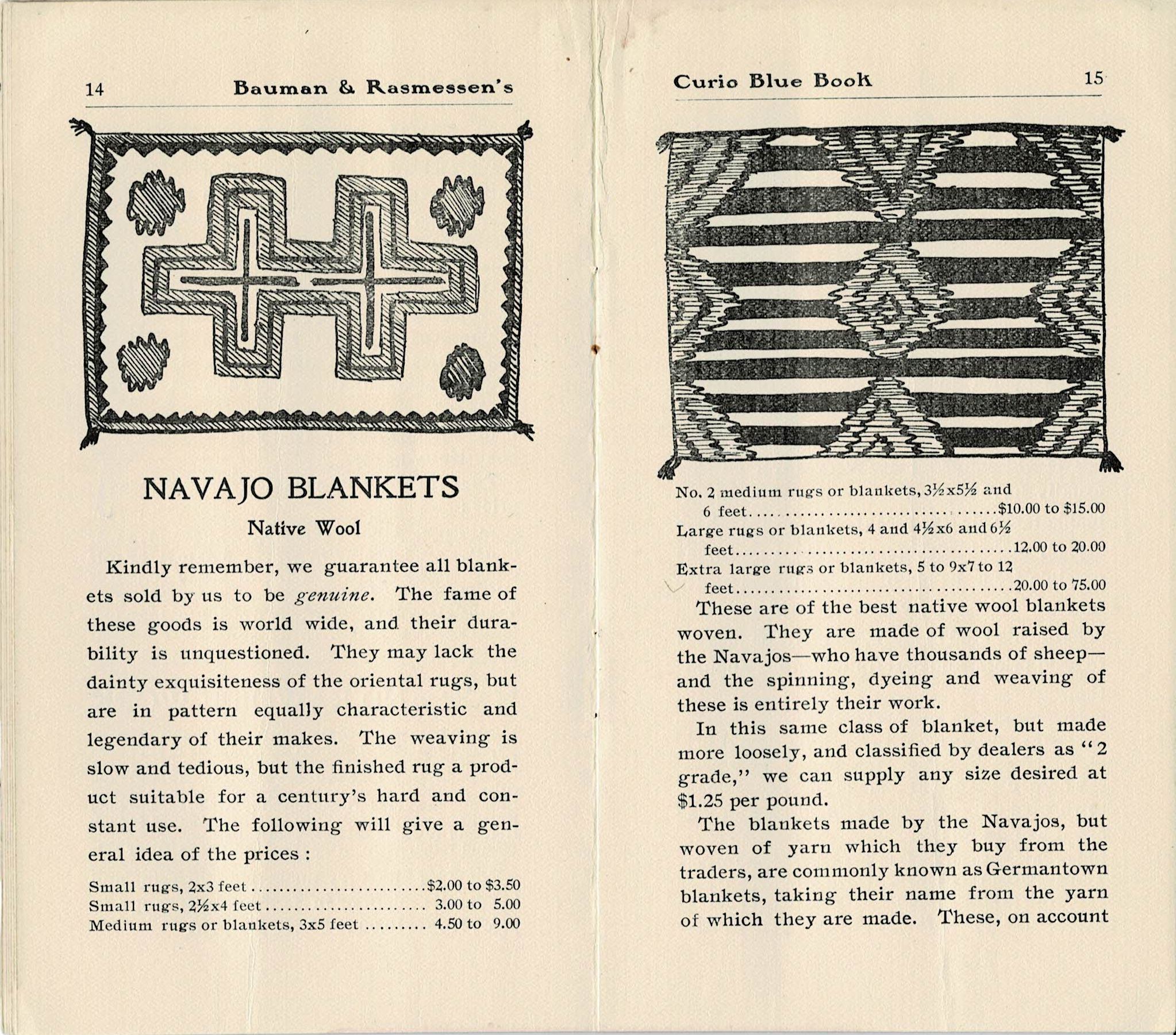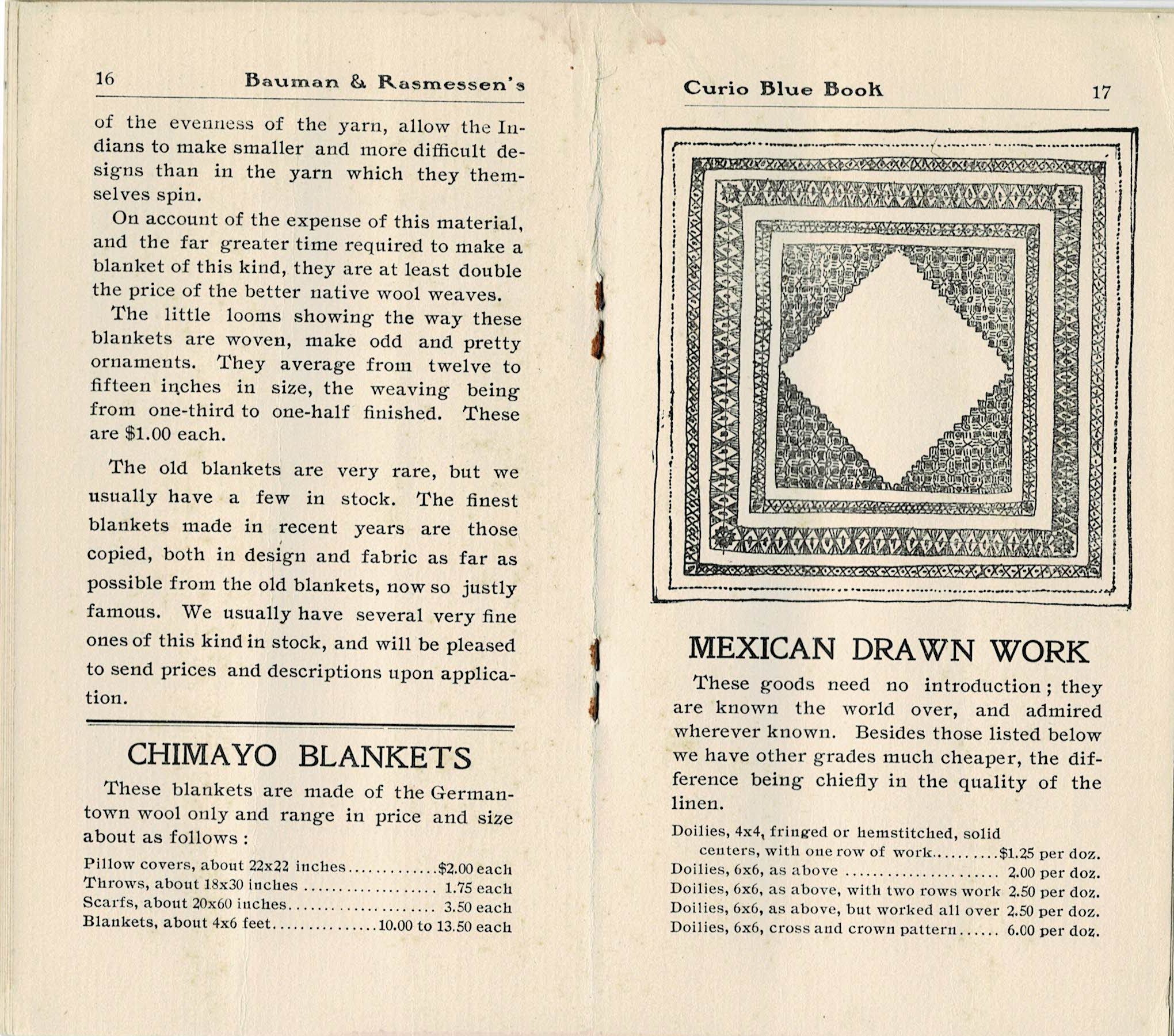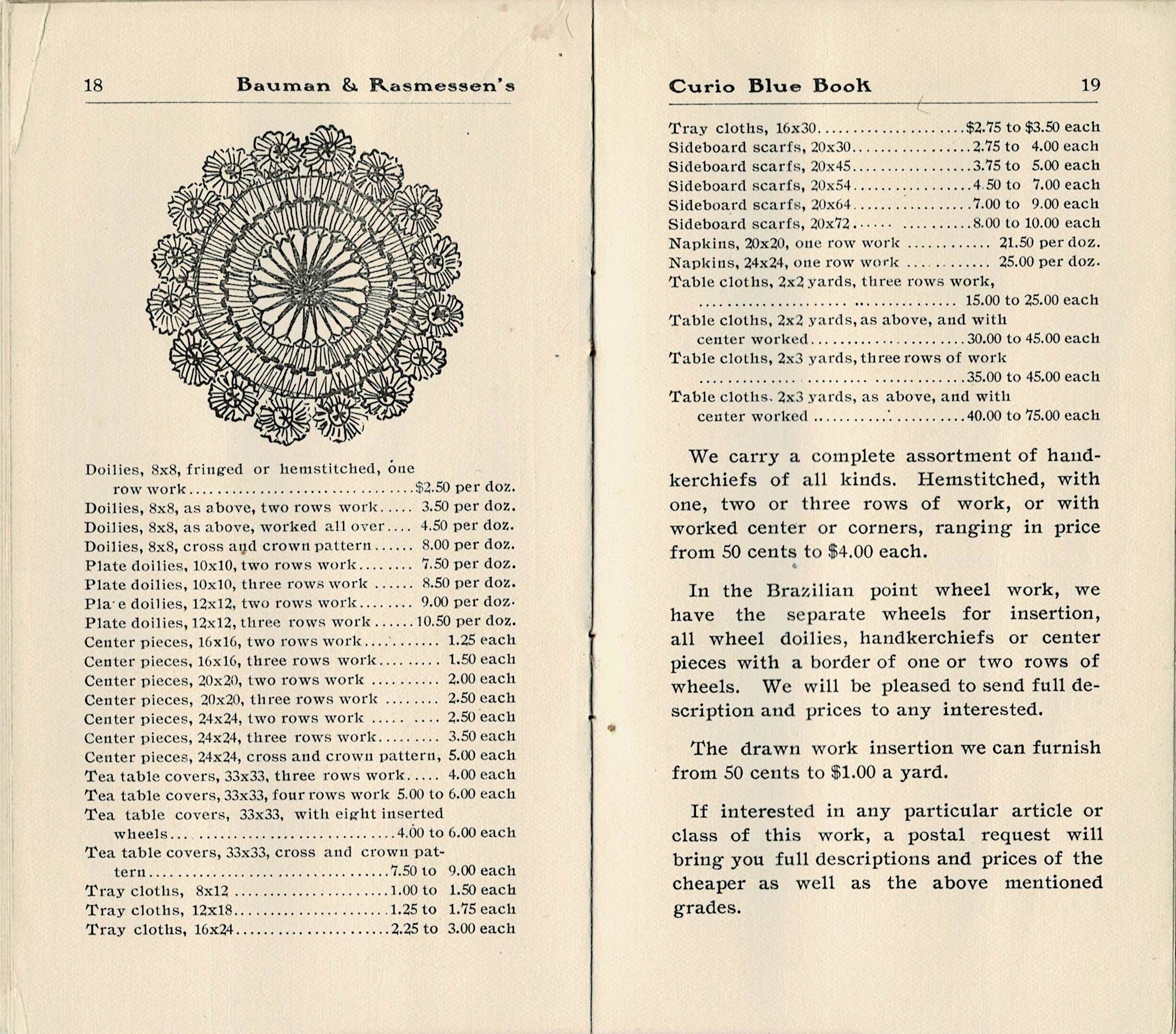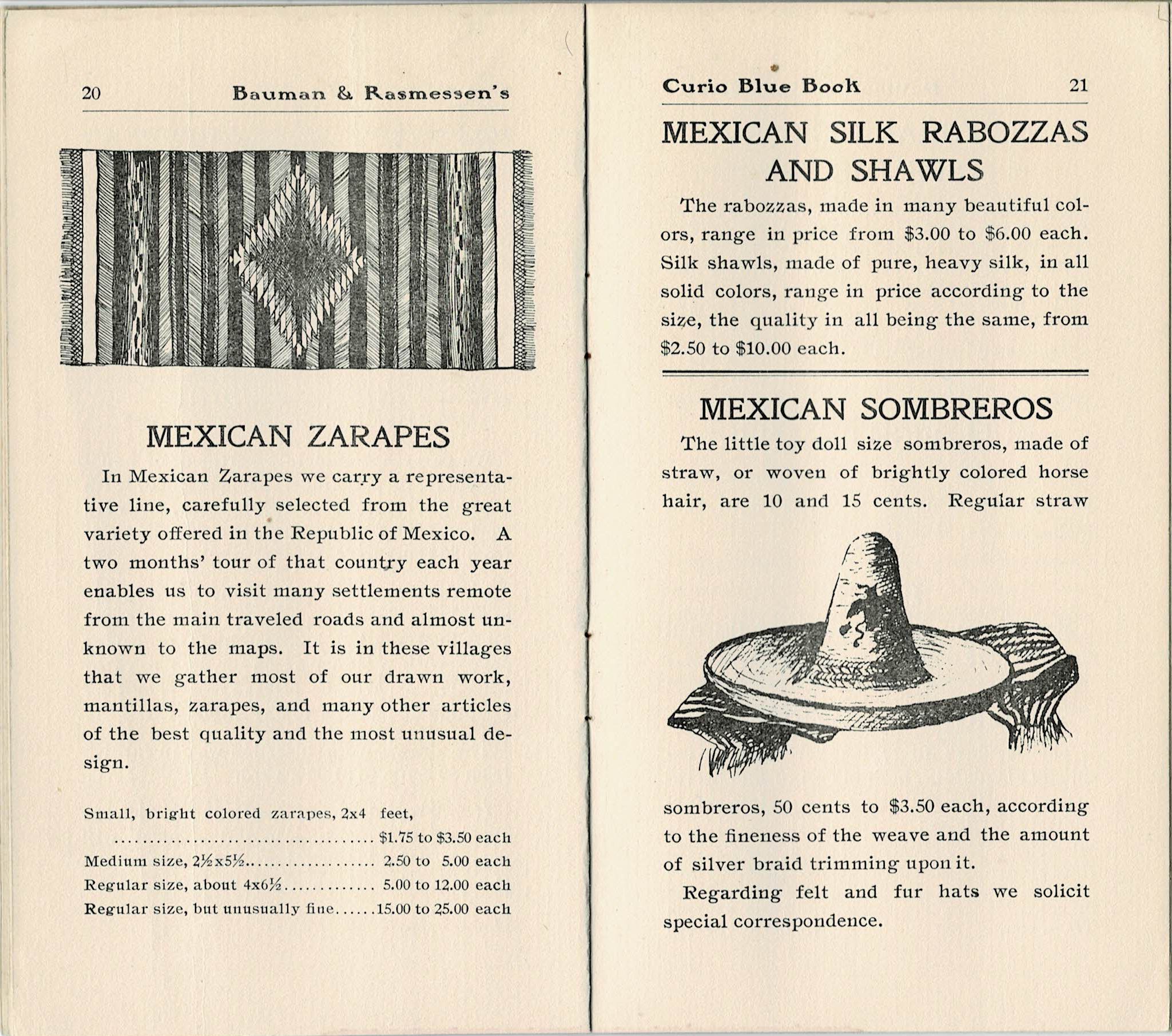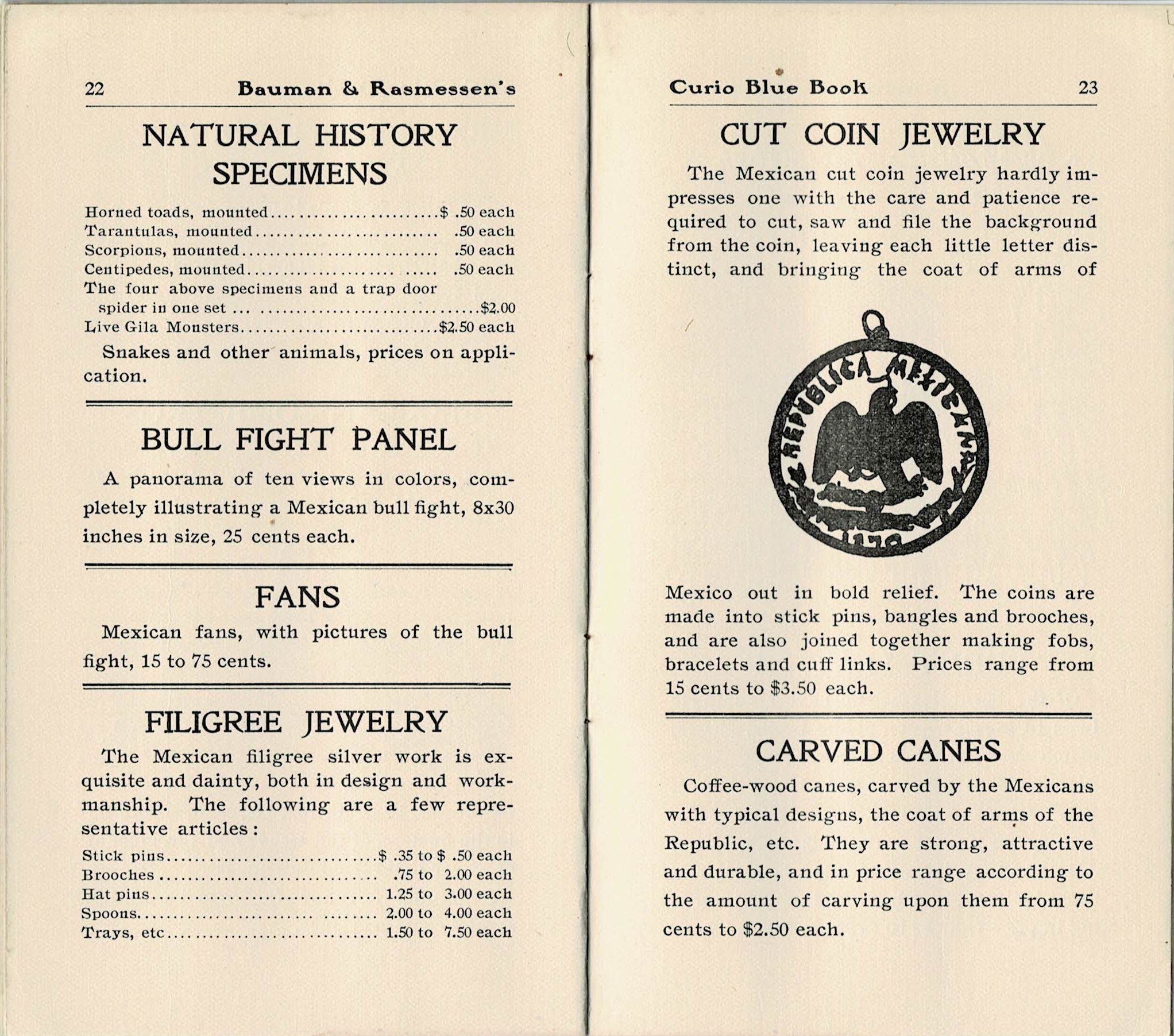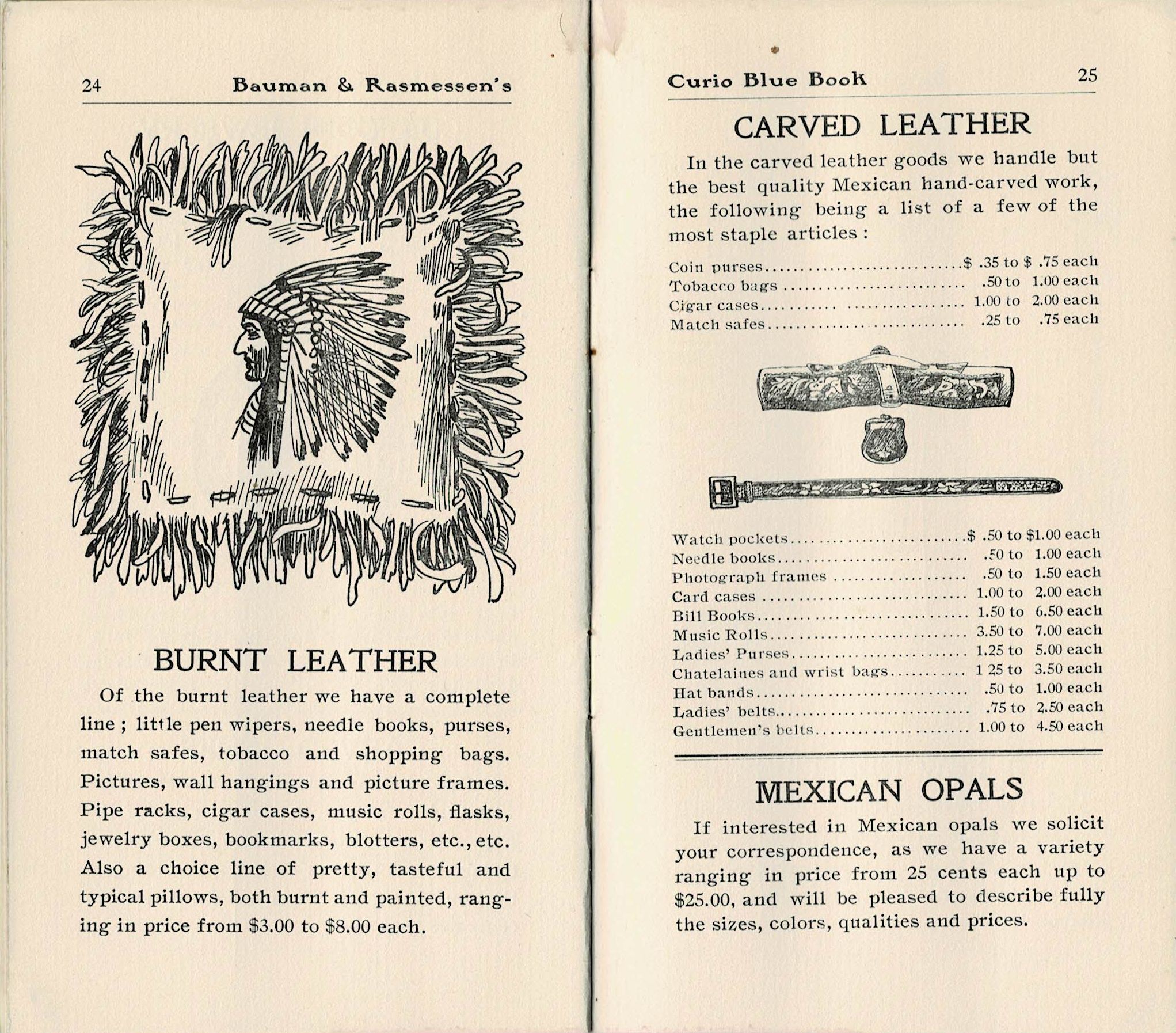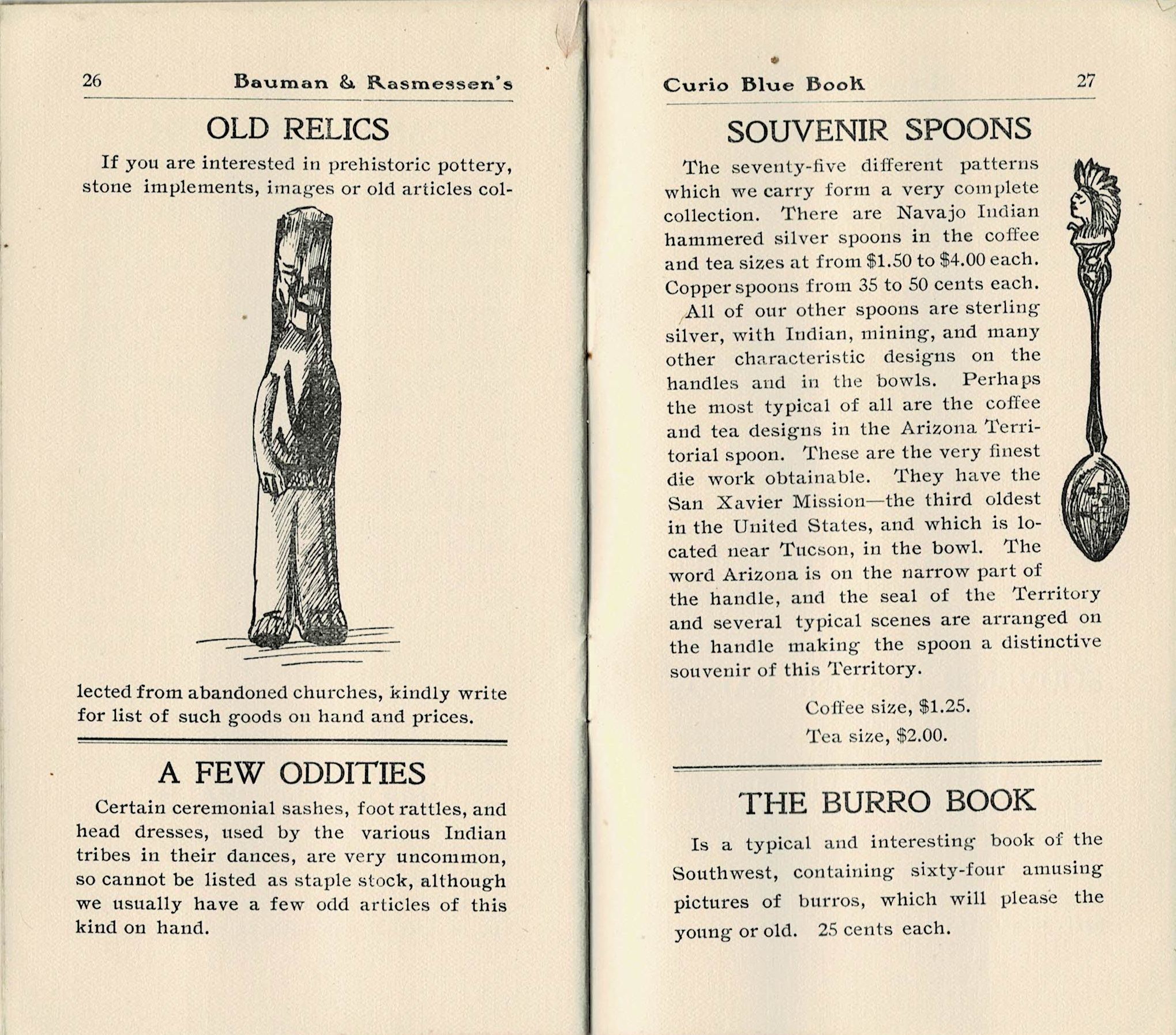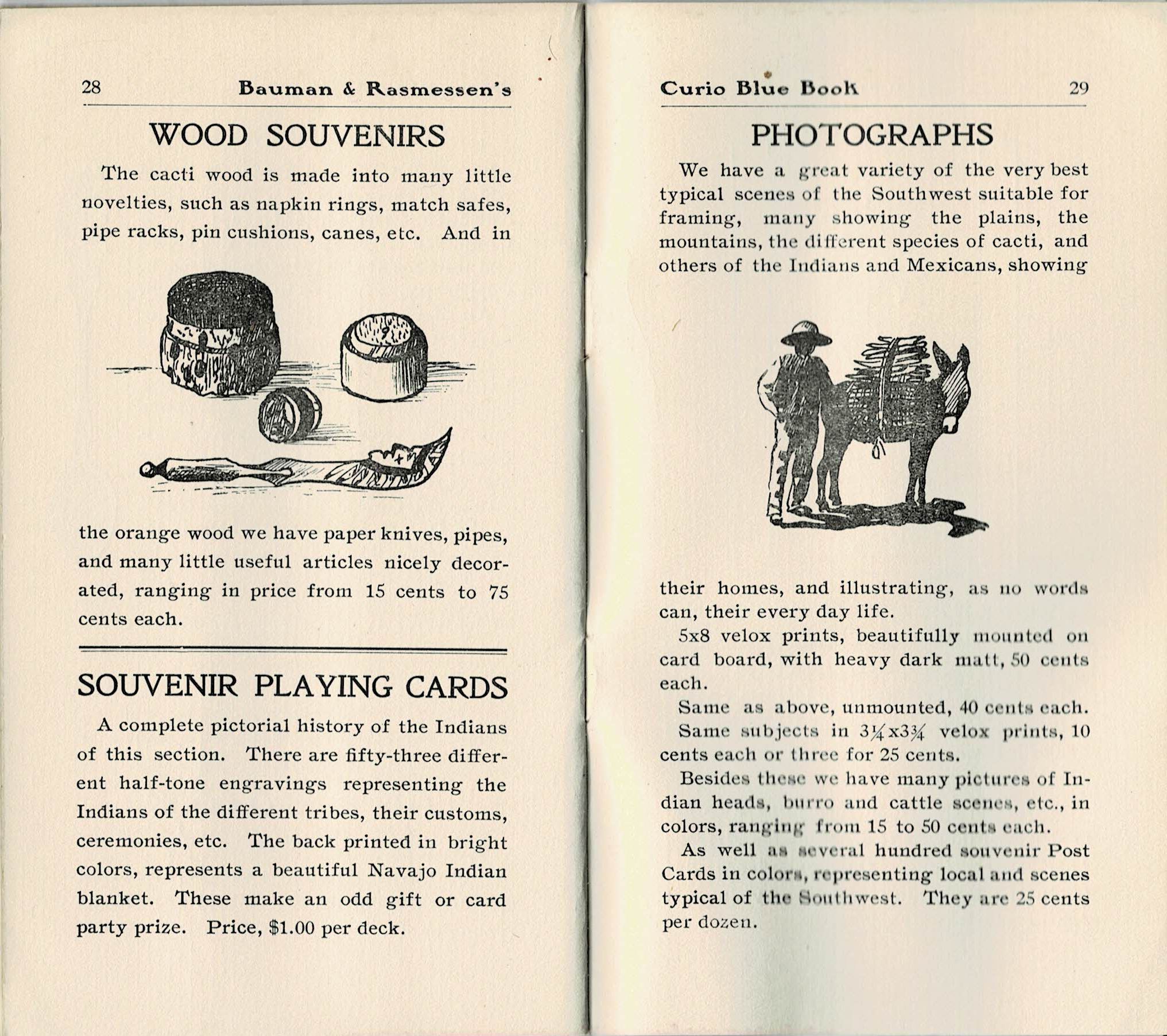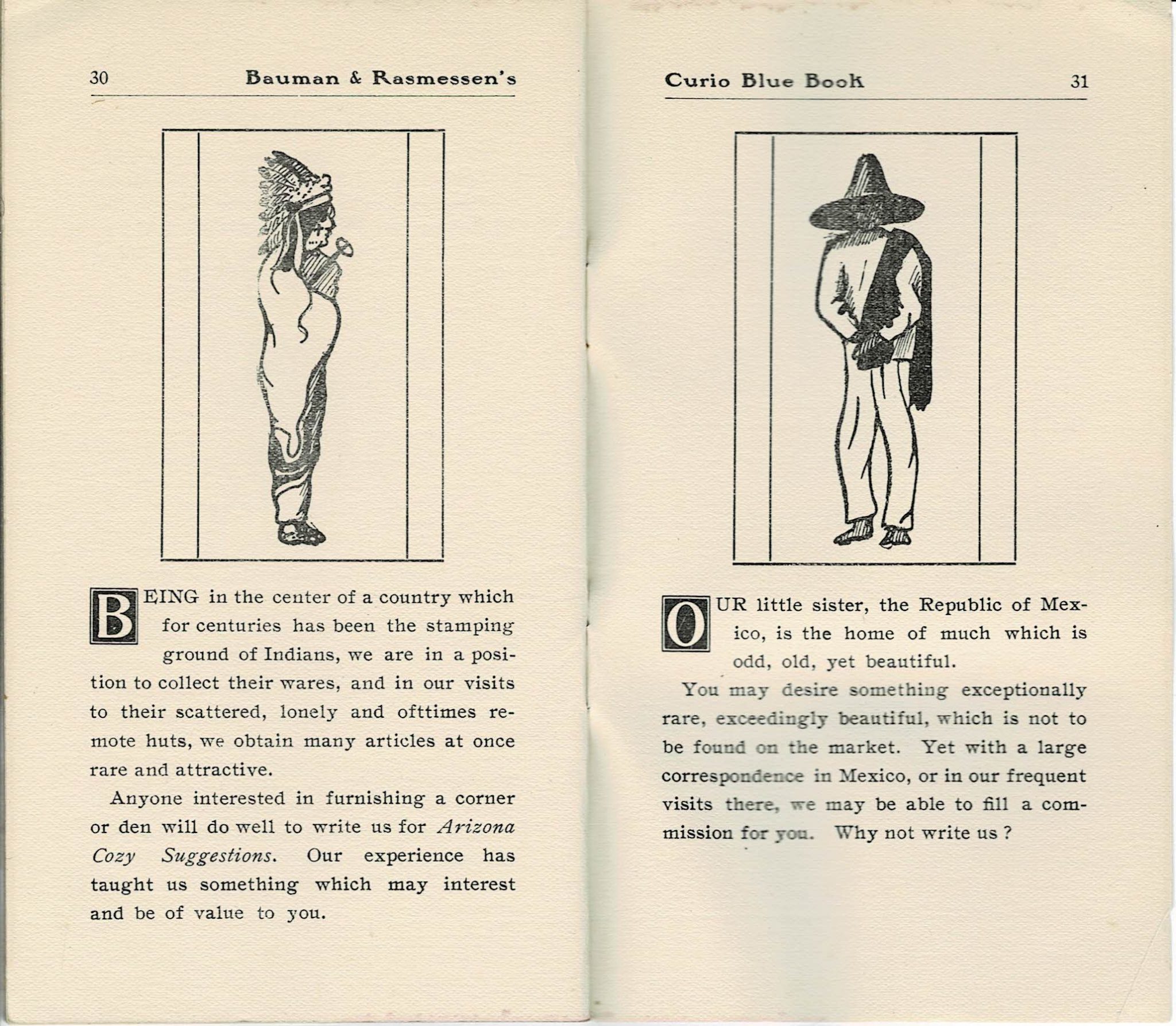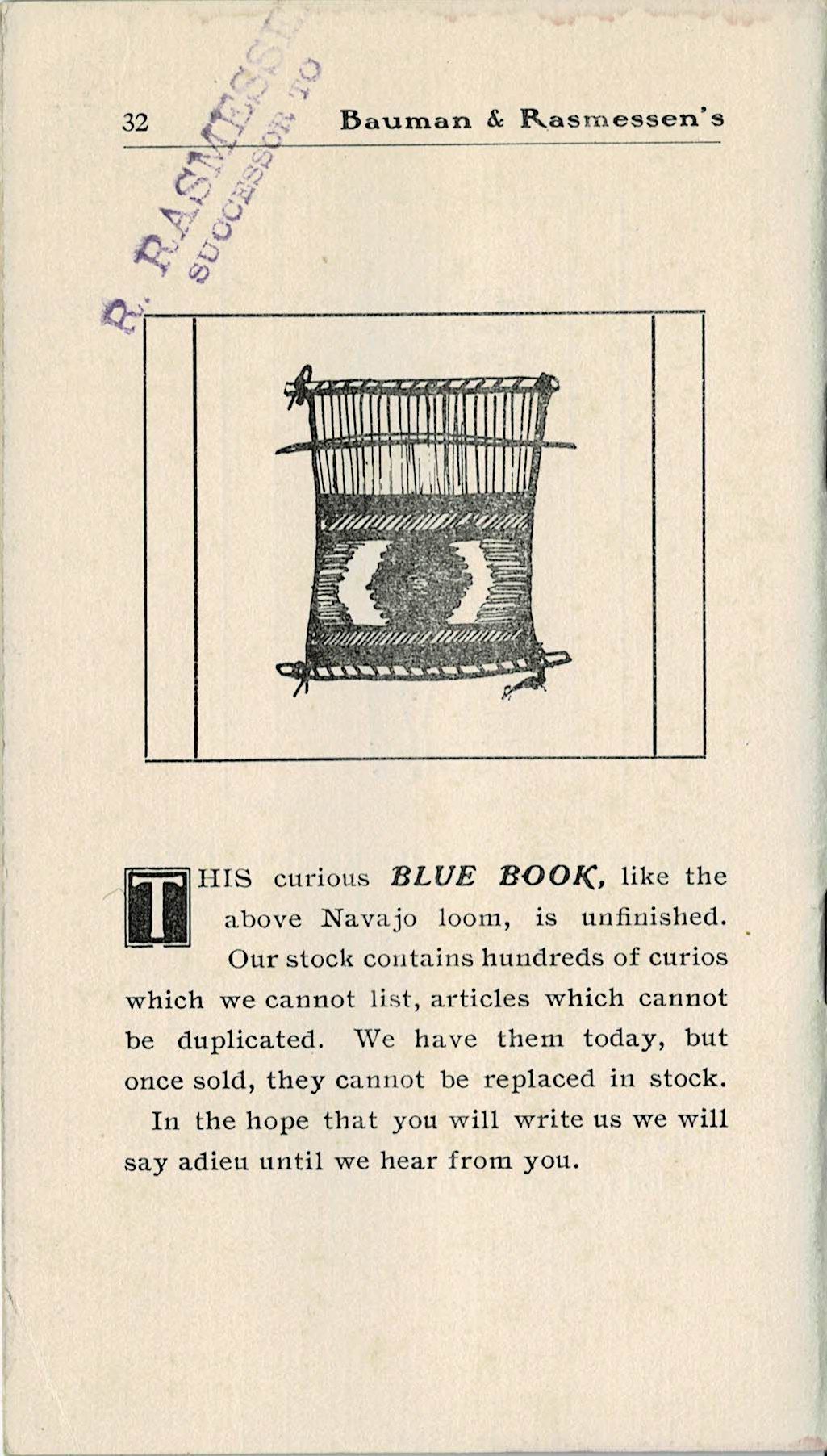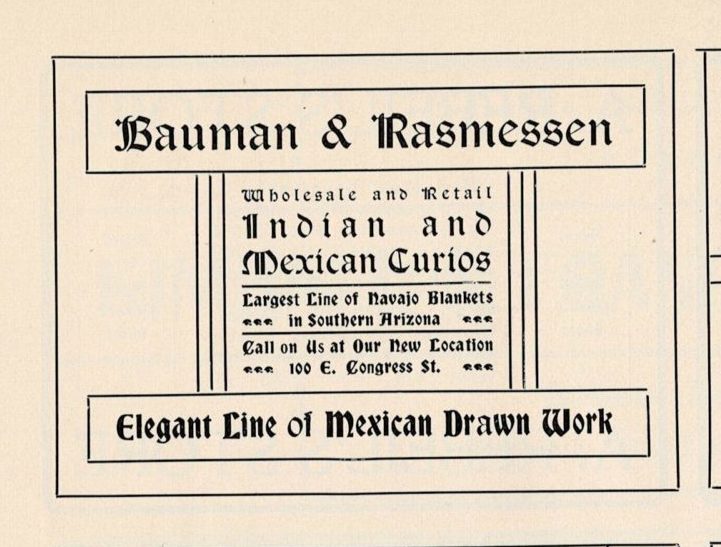 In like fashion, here is an advertisement from the University of Arizona's 1903 yearbook.
Vintage Tucson 1990 – 2023 © Schannep Ventures L.L.C. All Rights Reserved