As shown below, this is a scan of an original Blakely Gas Station publication featuring their cactus premiums program. Most importantly, it is a way to attract and maintain customer loyalty, through offering china and glassware with cactus motifs.
---
Most notably, customers earn coupons through gasoline purchases, which are then exchange for glassware and dishes. Consequently, these vintage items are very popular out here in the West, where we have these varieties of cactus surround us.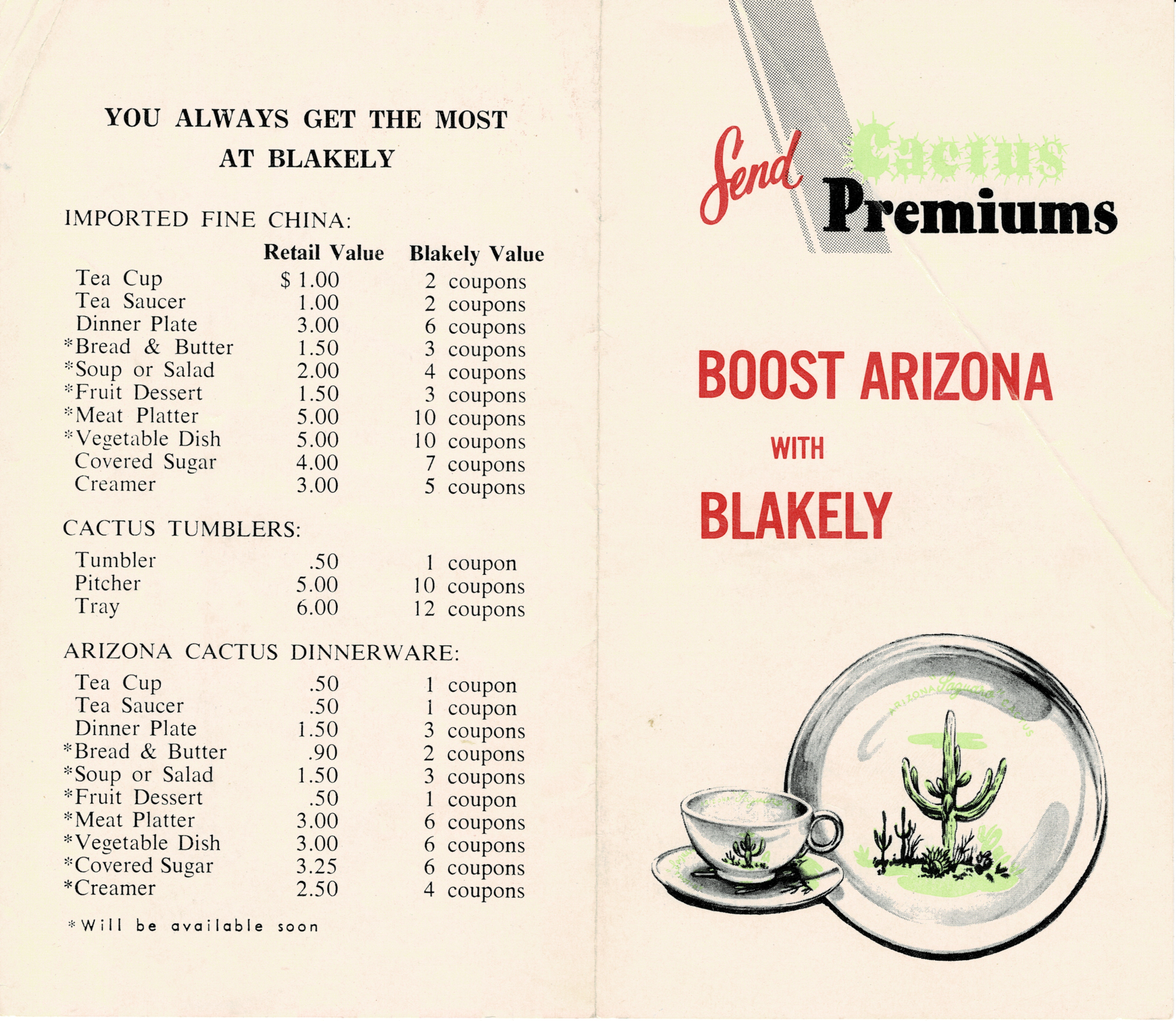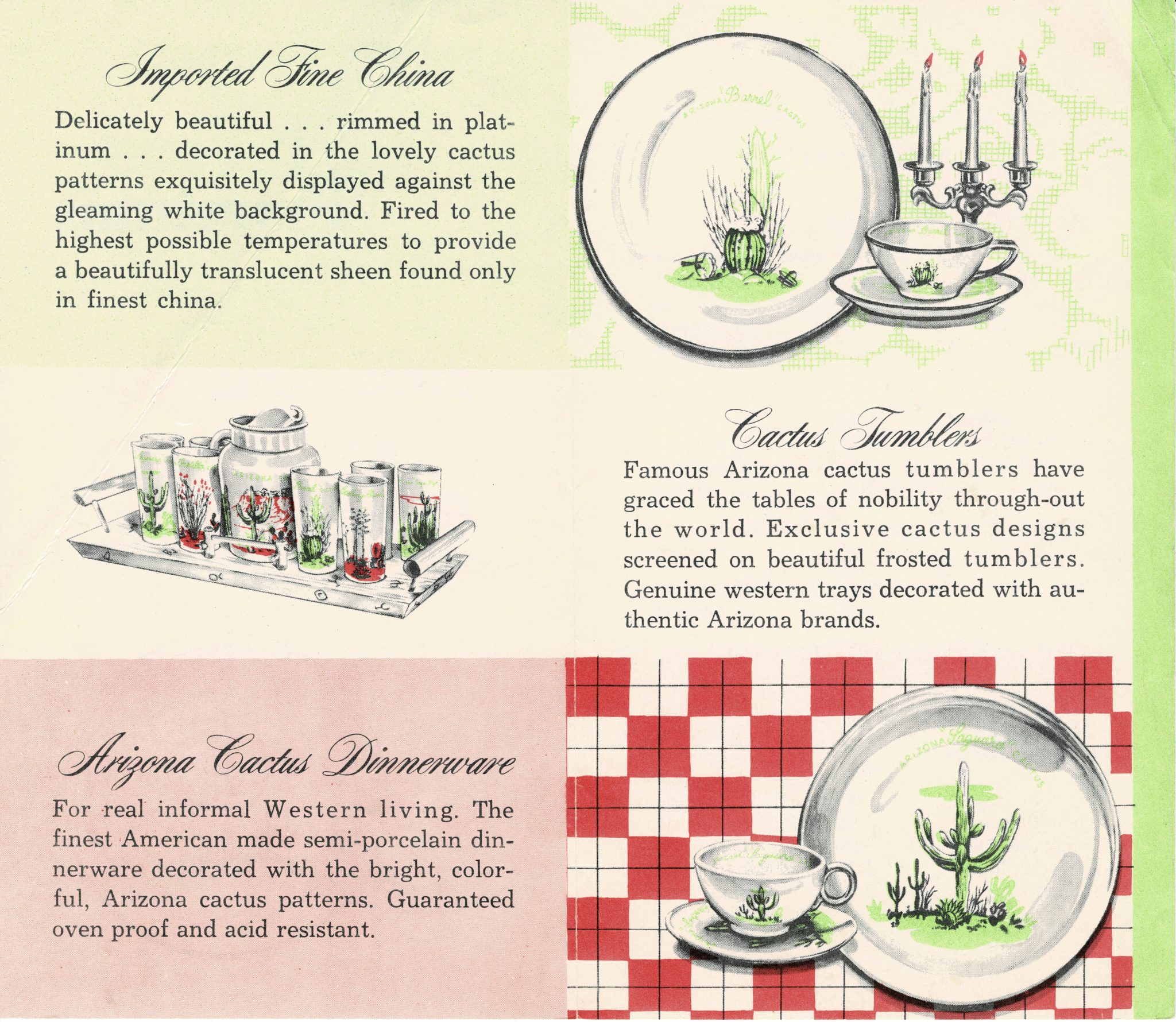 Also, here are tickets for a Blakely Gas Station 1964 Car Drawing. Amazingly, it offers two Chevy II's or one Lincoln Continental.
                                                                                                                                                In fact, a

ccording to internet sources, Blakely Gas Stations are the first self-serve gas stations in Arizona.
First of all, the first Blakely station starts in 1937 by Charles Blakely.

Additionally, they promote premiums such as dishes and glasses as an incentive to buy gasoline from their stations.

Secondly, premiums are exchange for coupons given free with each purchase of 10 gallons of gasoline during the 1950s and early 1960s.

Notably, in 1951, Blakely stations give away a new Ford automobile every 51 days through a ticketed raffle.

Also, at the company's peak, there are 88 Blakely stations throughout Arizona, California and Nevada. Gulf Oil Company buys out Blakely in 1963.

These Blakely Gas Station Western motif premiums now show up all over the United States. Additionally, these pieces include such cacti as ocotillo, organ pipe, saguaro, prickly pair, century plant, cholla, barrel, and yucca.
Finally, aside from gasoline, Blakely also offered:
Frosted Glasses and clear painted glasses along with a Pitcher and wooden tray
Frosted Juice Set with Juicer and round wooden tray
Crystal Etched Glasses designed with etched Saguaro cactus 
Fine China and Pottery/Stoneware Dinnerware
Plastic desert motif Placemats
Automotive Batteries with Blakely name 
Blakely Cactus Wax for cars
Matches, Playing Cards, Postcards
Vintage Tucson 1990 – 2021 ©  Schannep Ventures L.L.C. All Rights Reserved