1930 Southern Arizona Daily Rambles Hotel Greeter's Guide.
First of all, this guide features some of Tucson's prominent businesses of the time. Additionally, this publication mainly has advertisements for tourist type businesses. Also, in this guide are also many Ranches, Hotels, Banks, Service Stations, Entertainment Businesses, and even Mini Golf! 
Notably, please "Click" on any page for a magnified view.

                           
*correspondingly, the image will open in another browser window.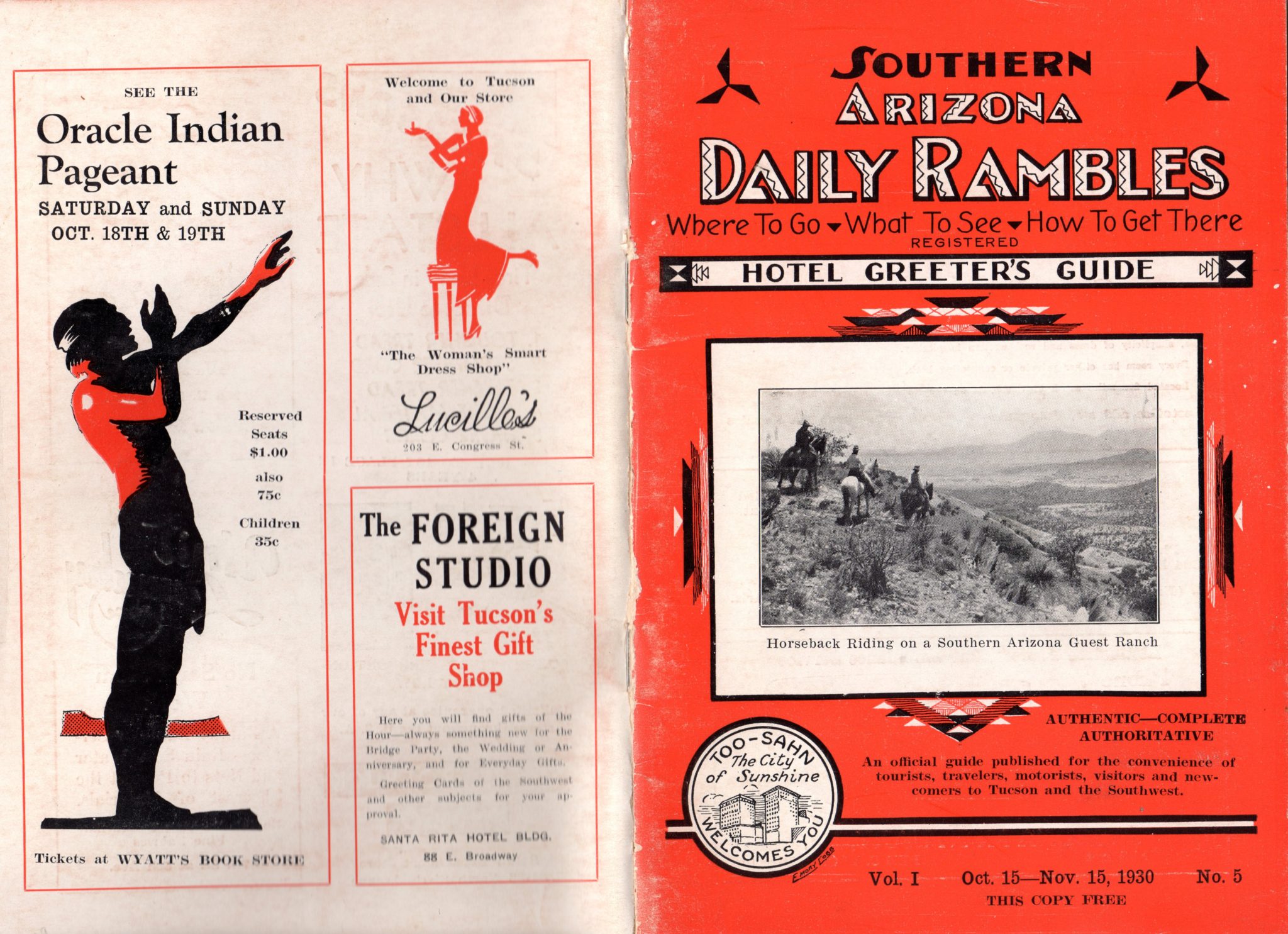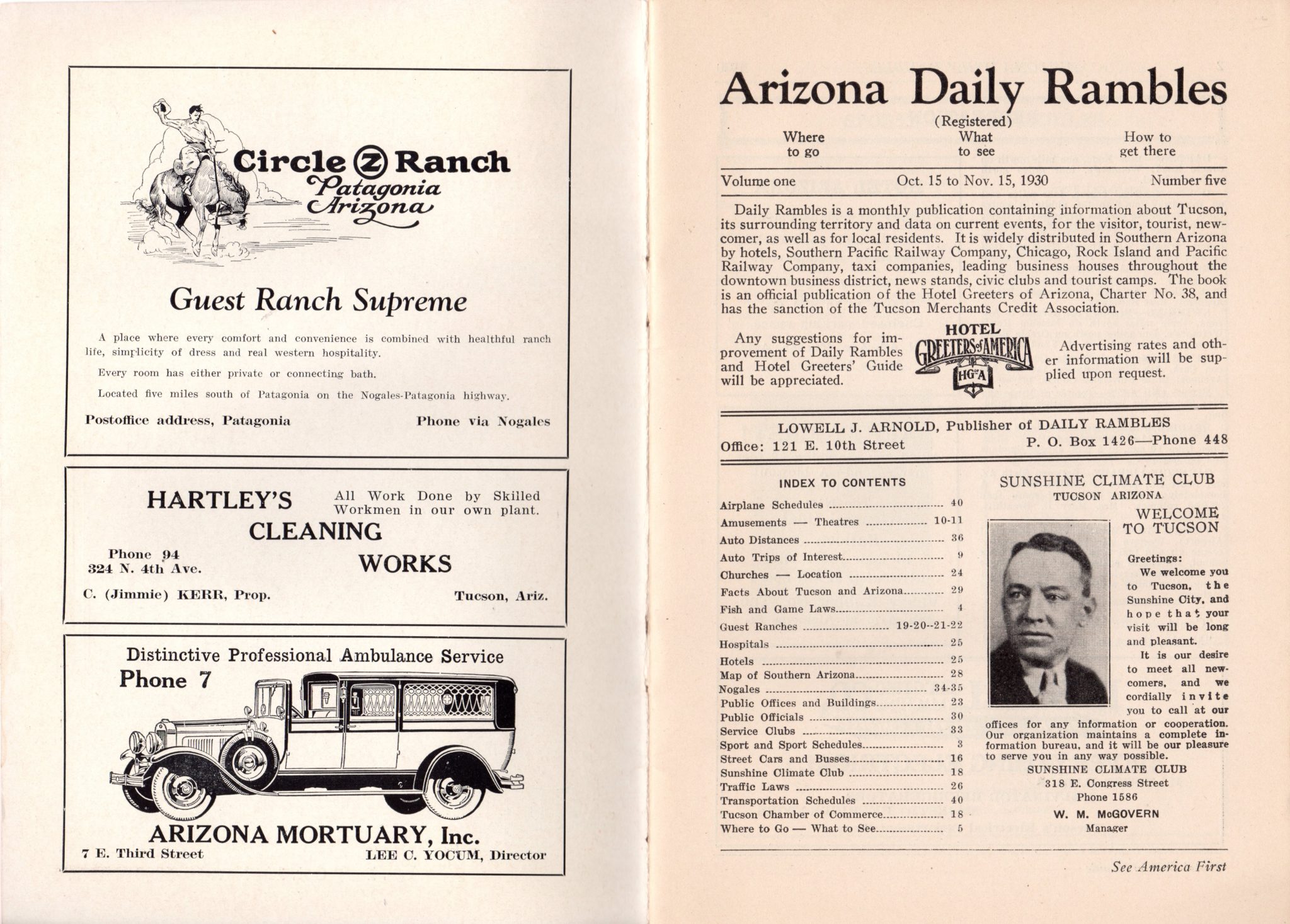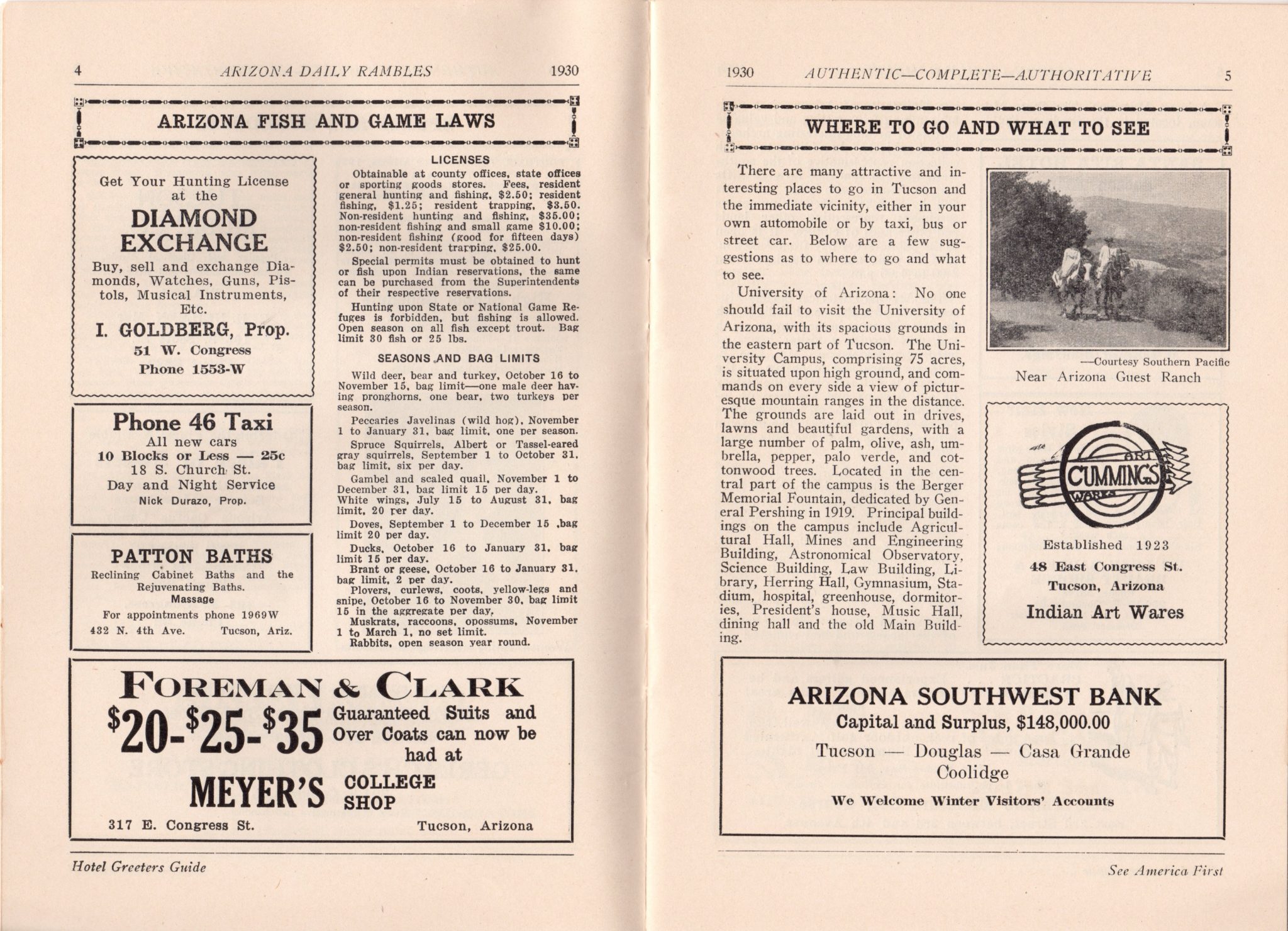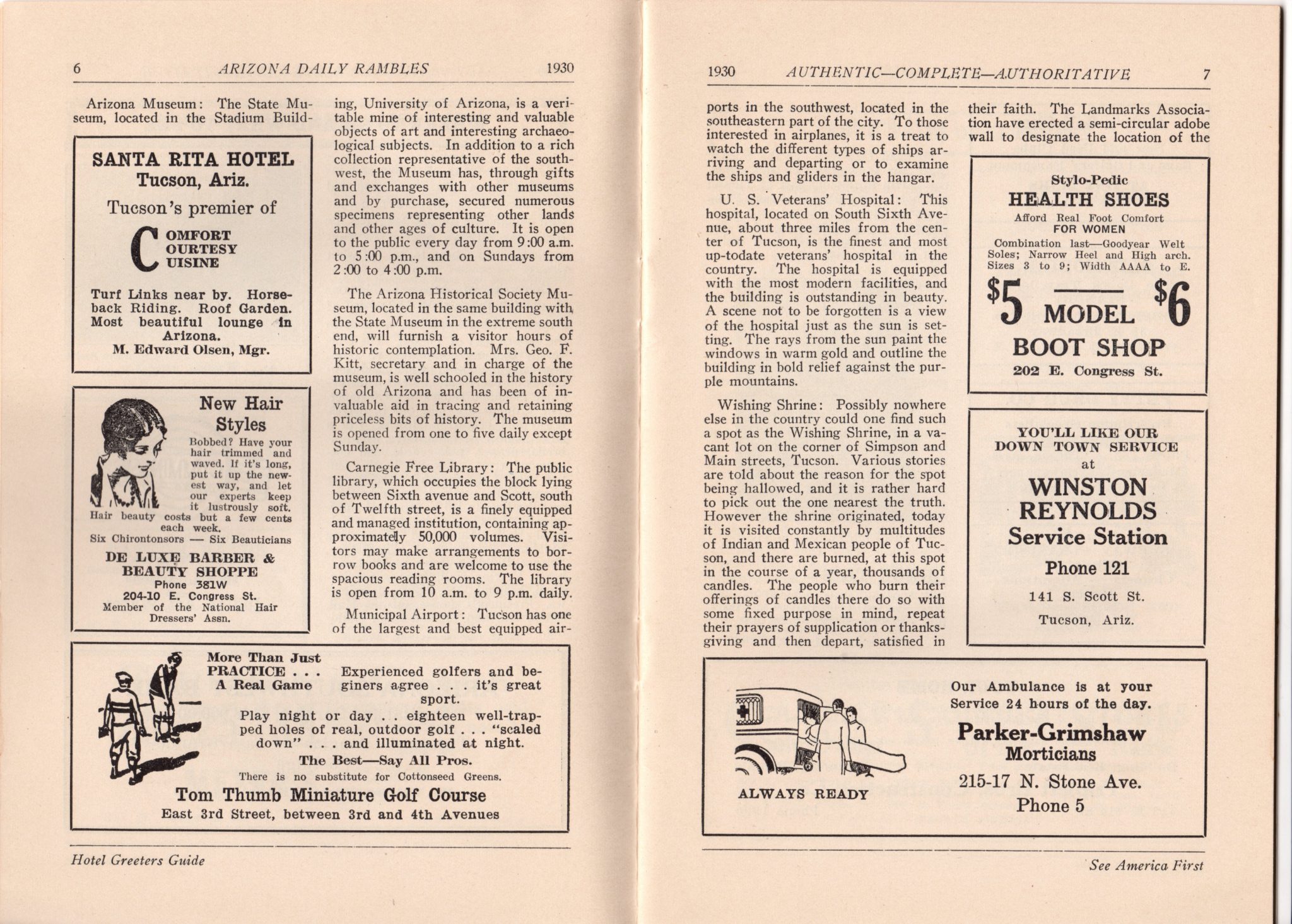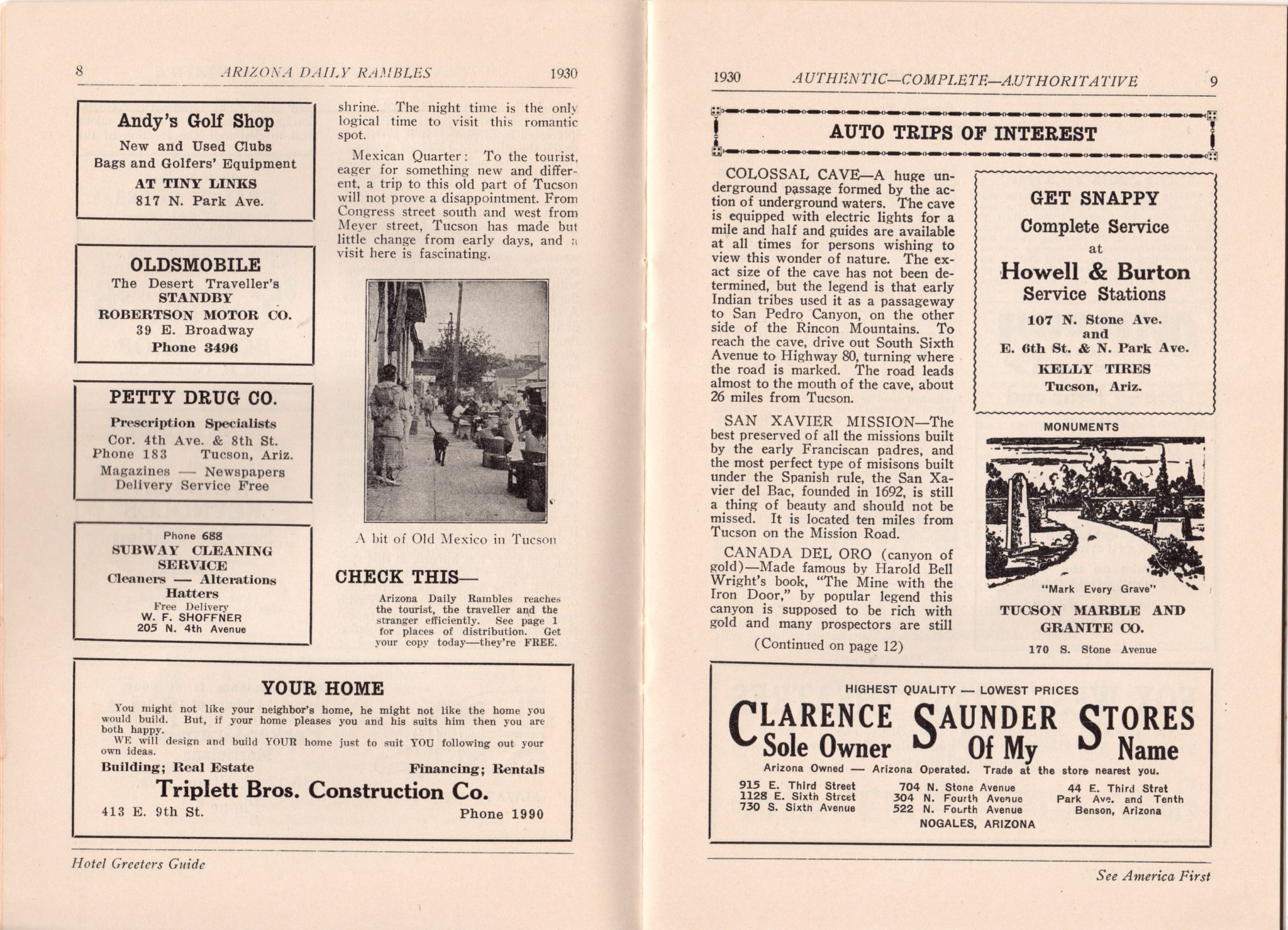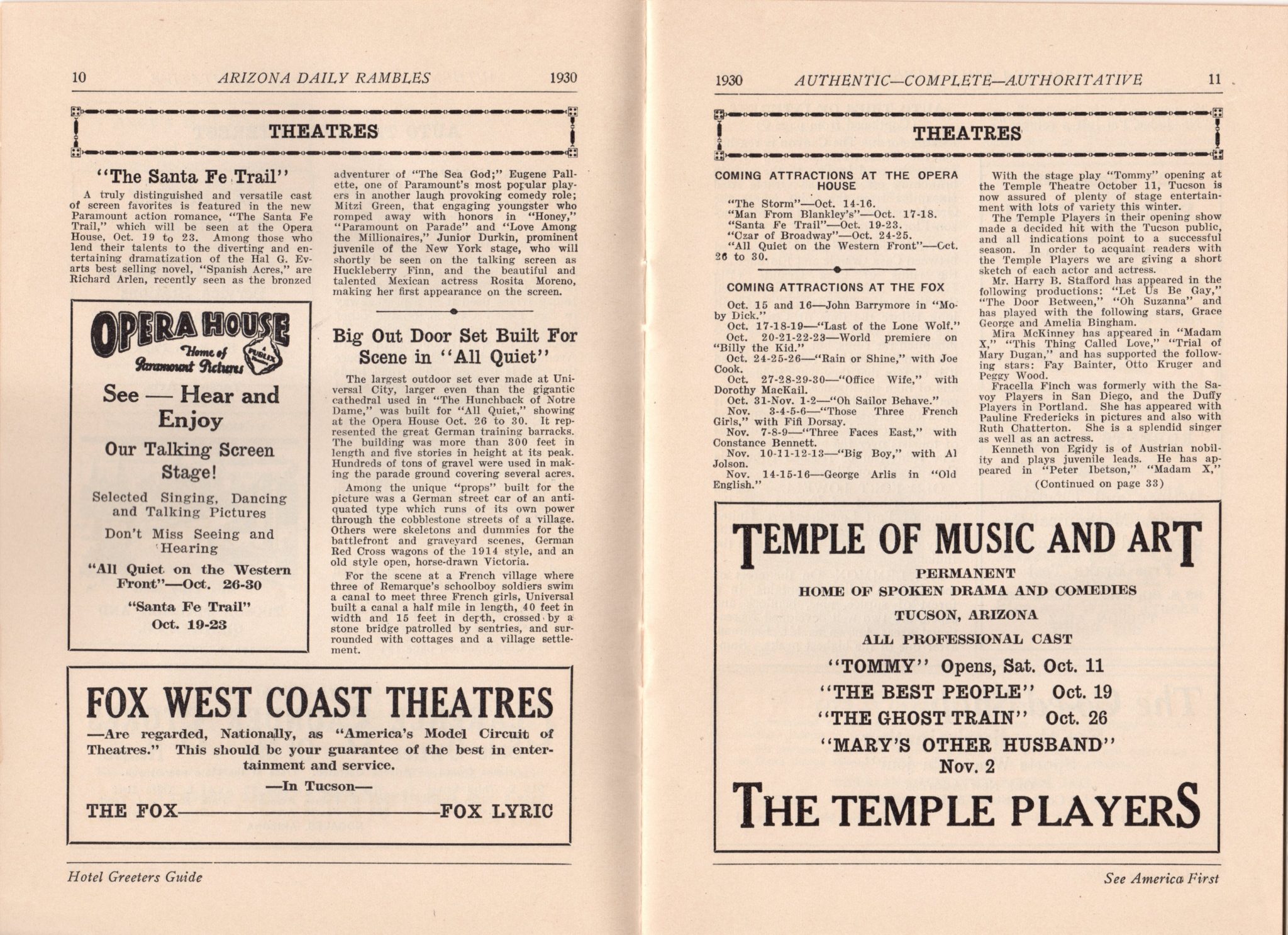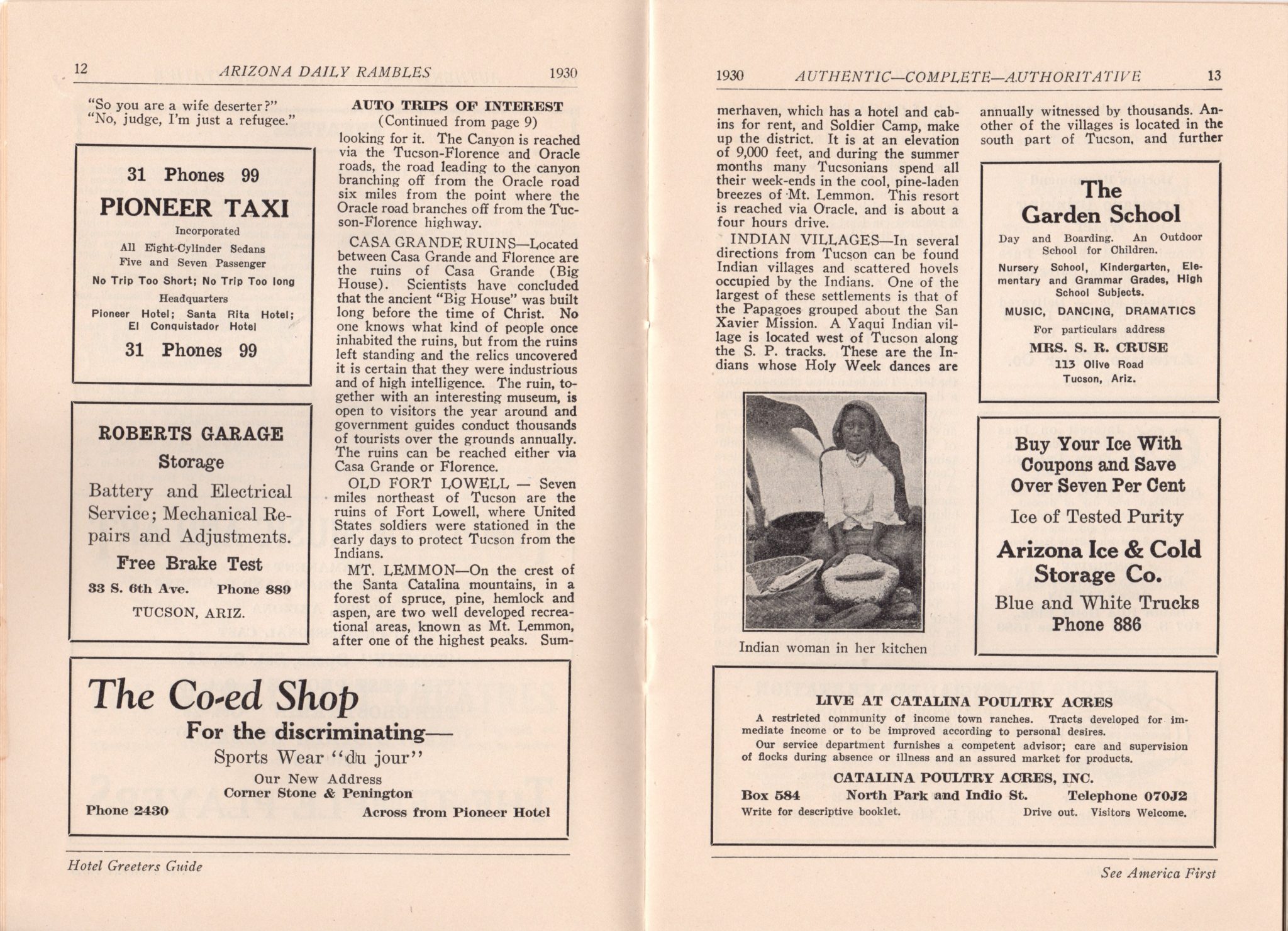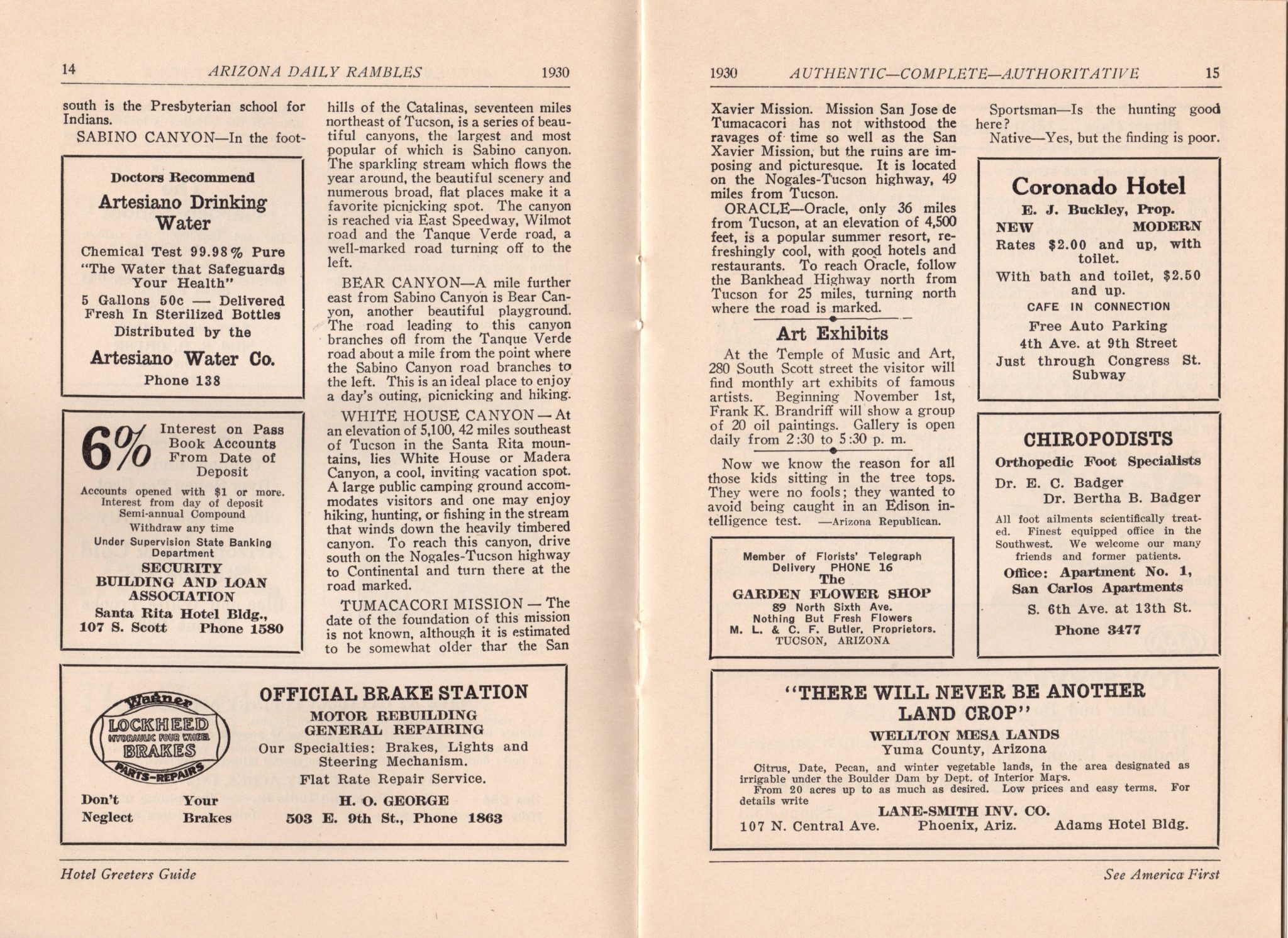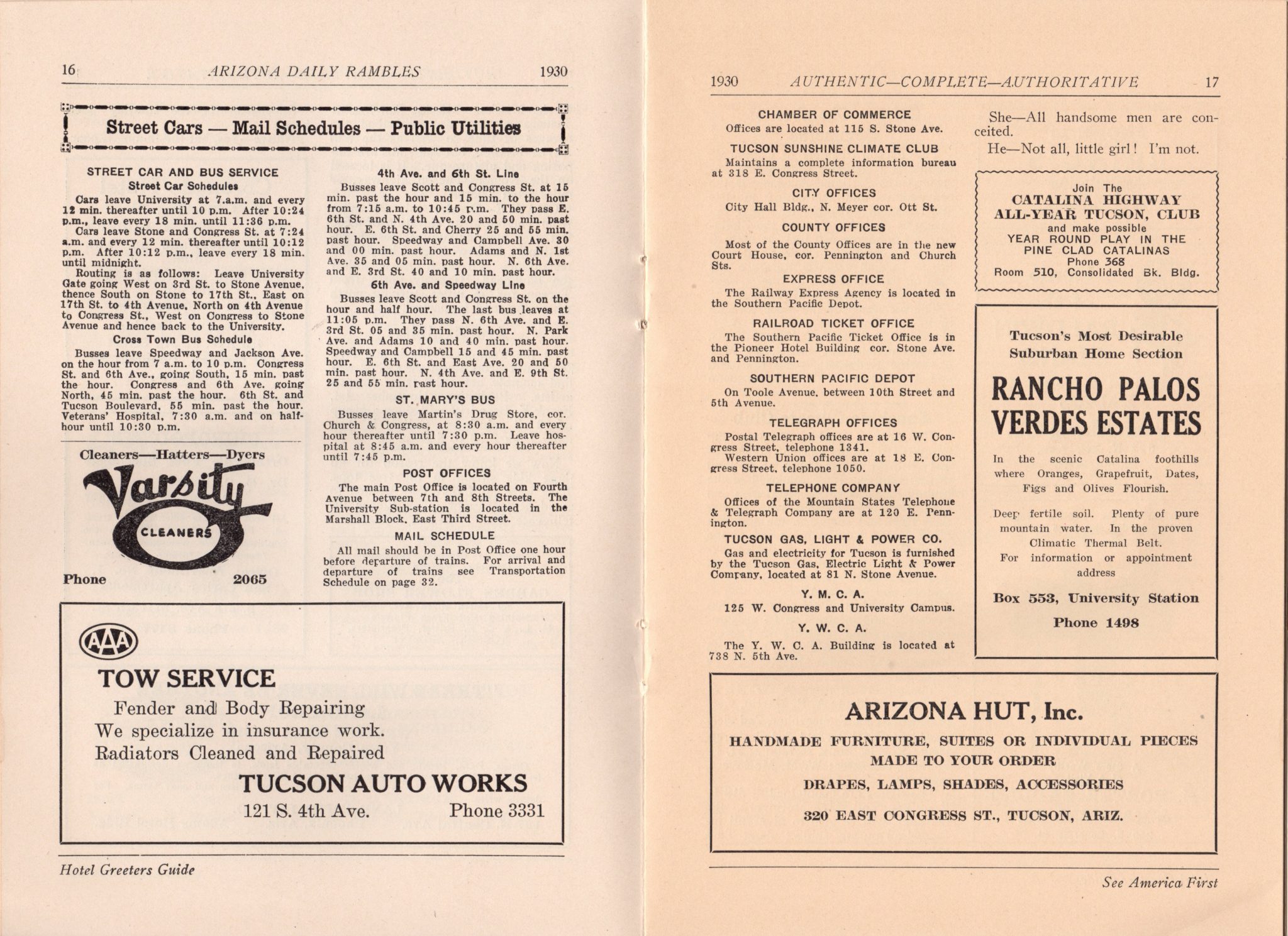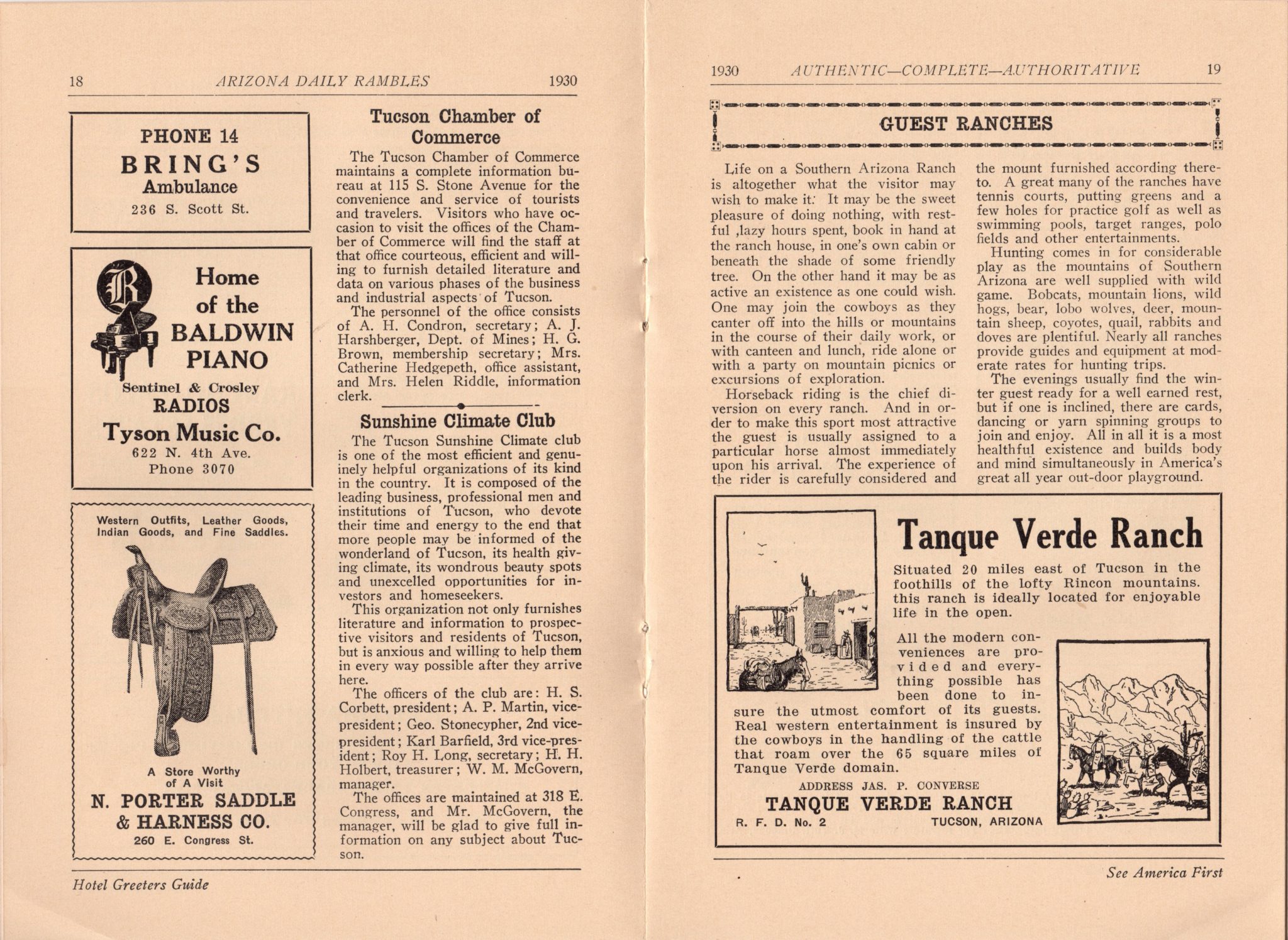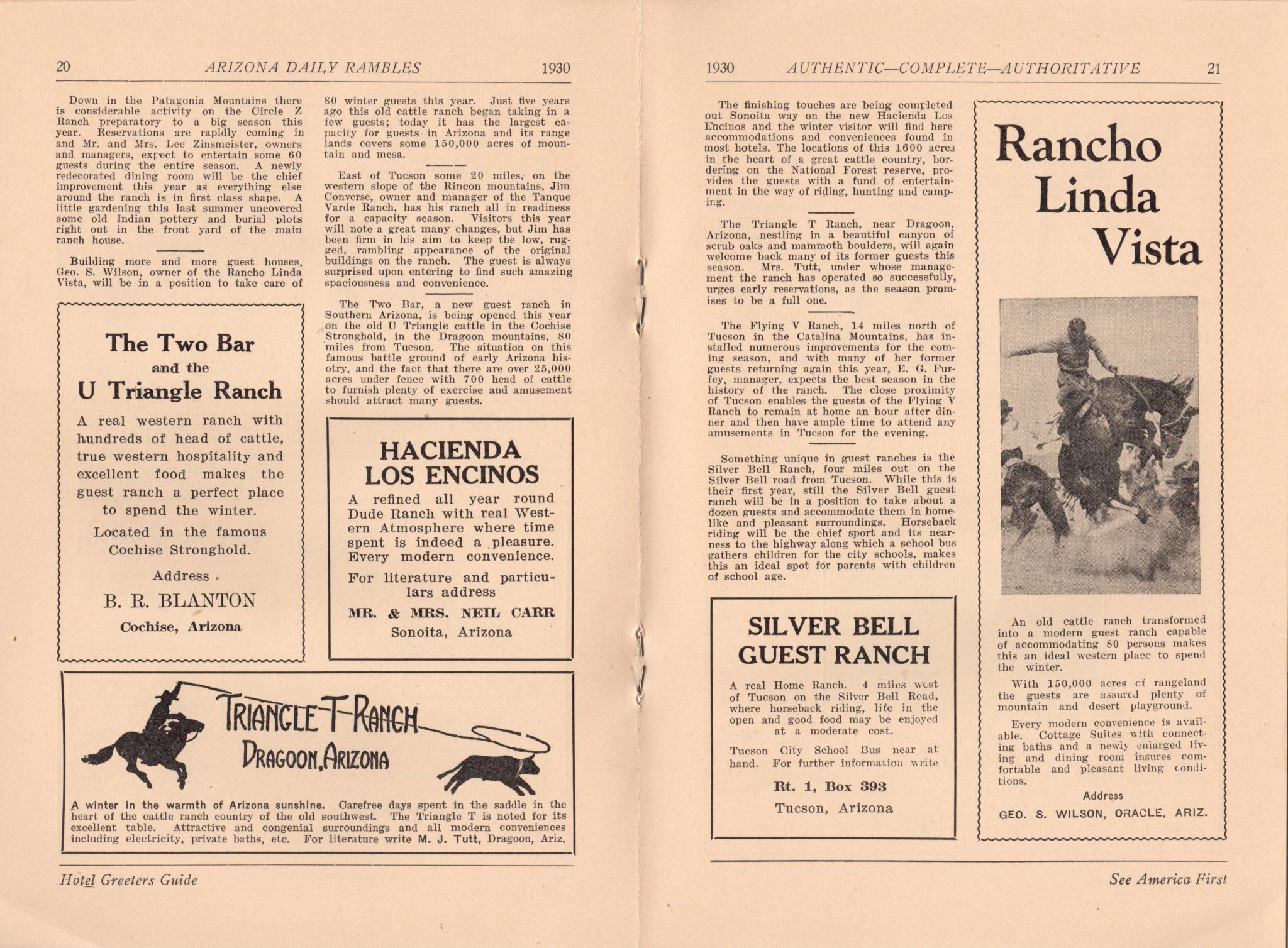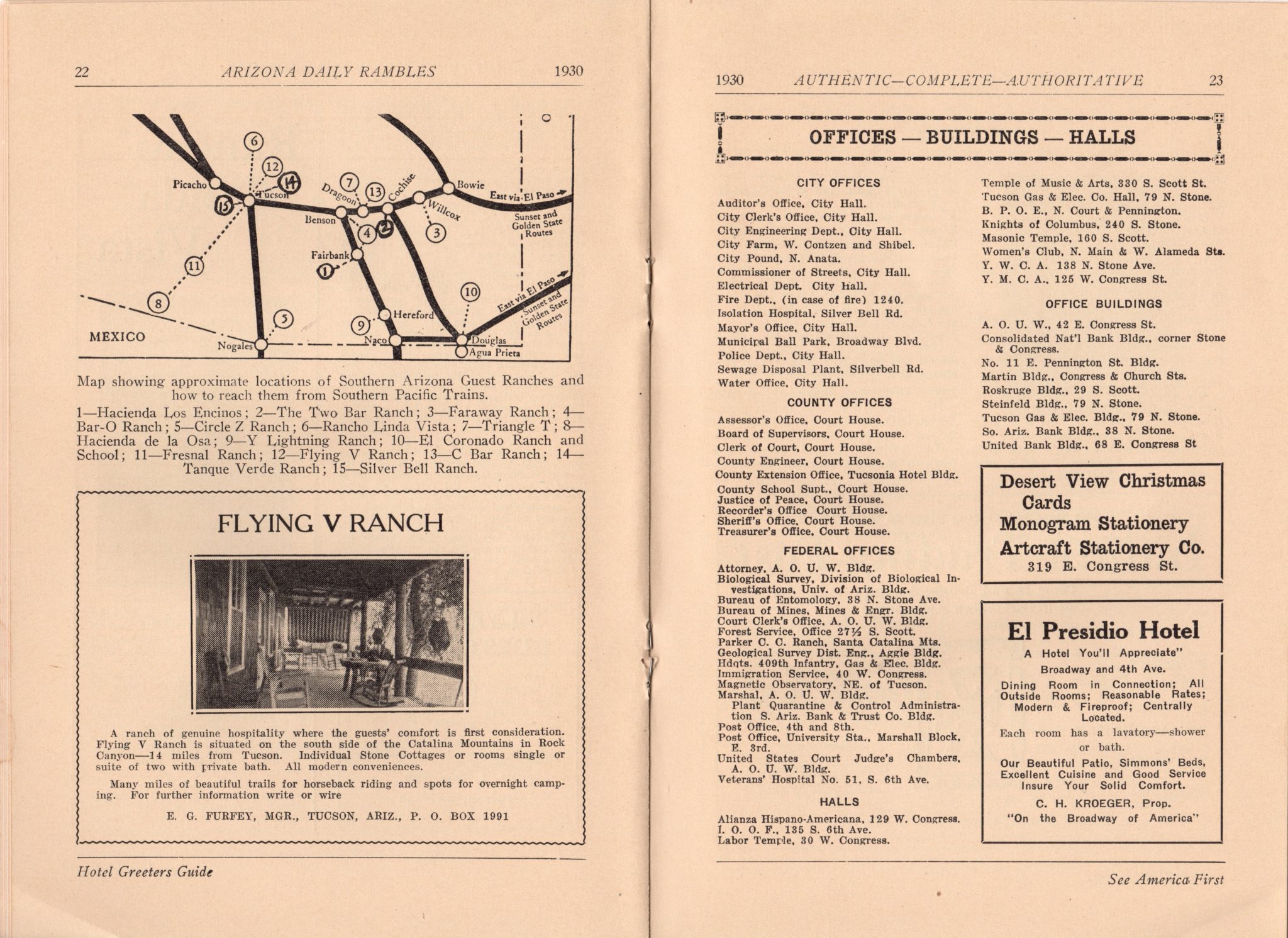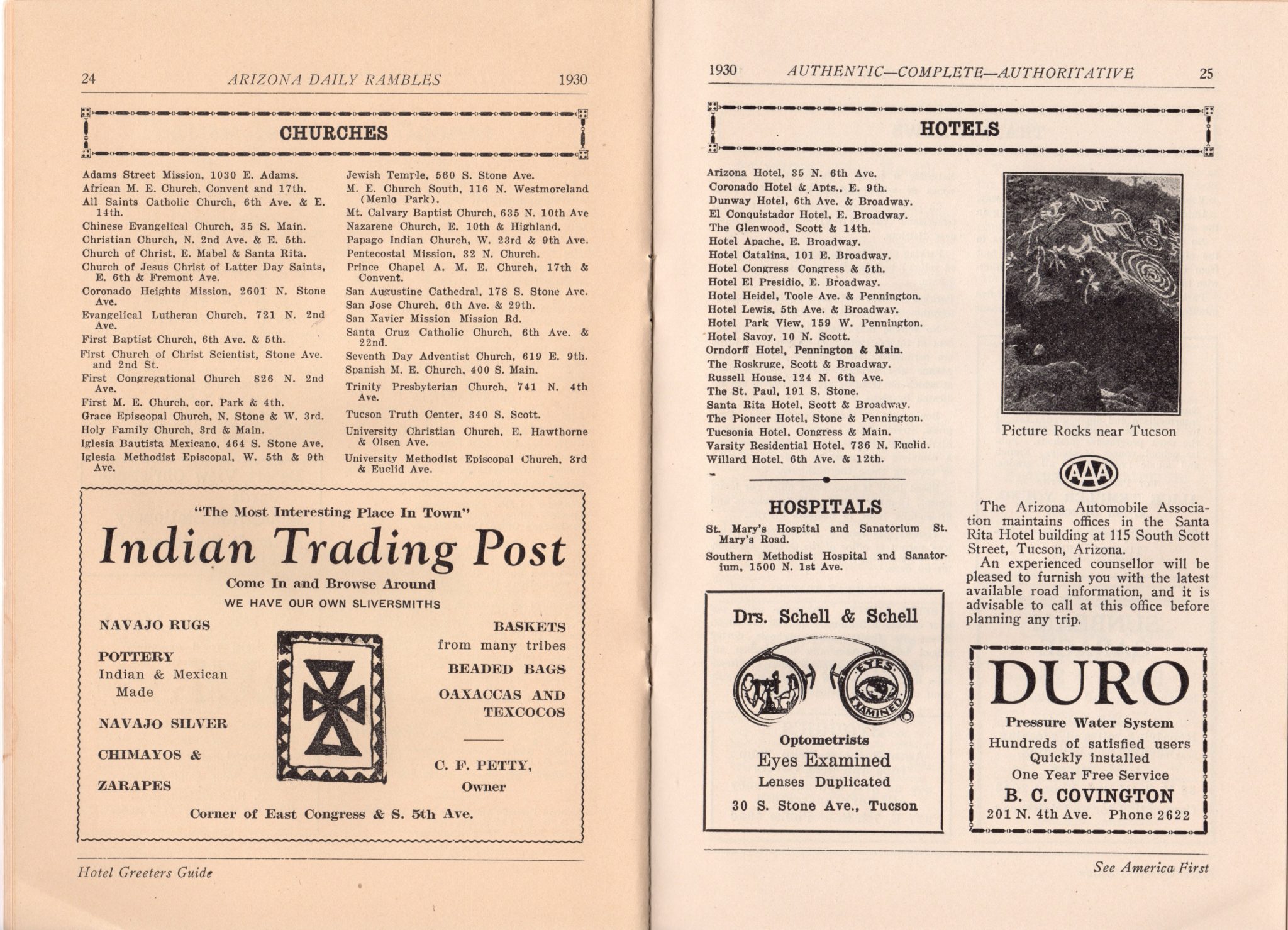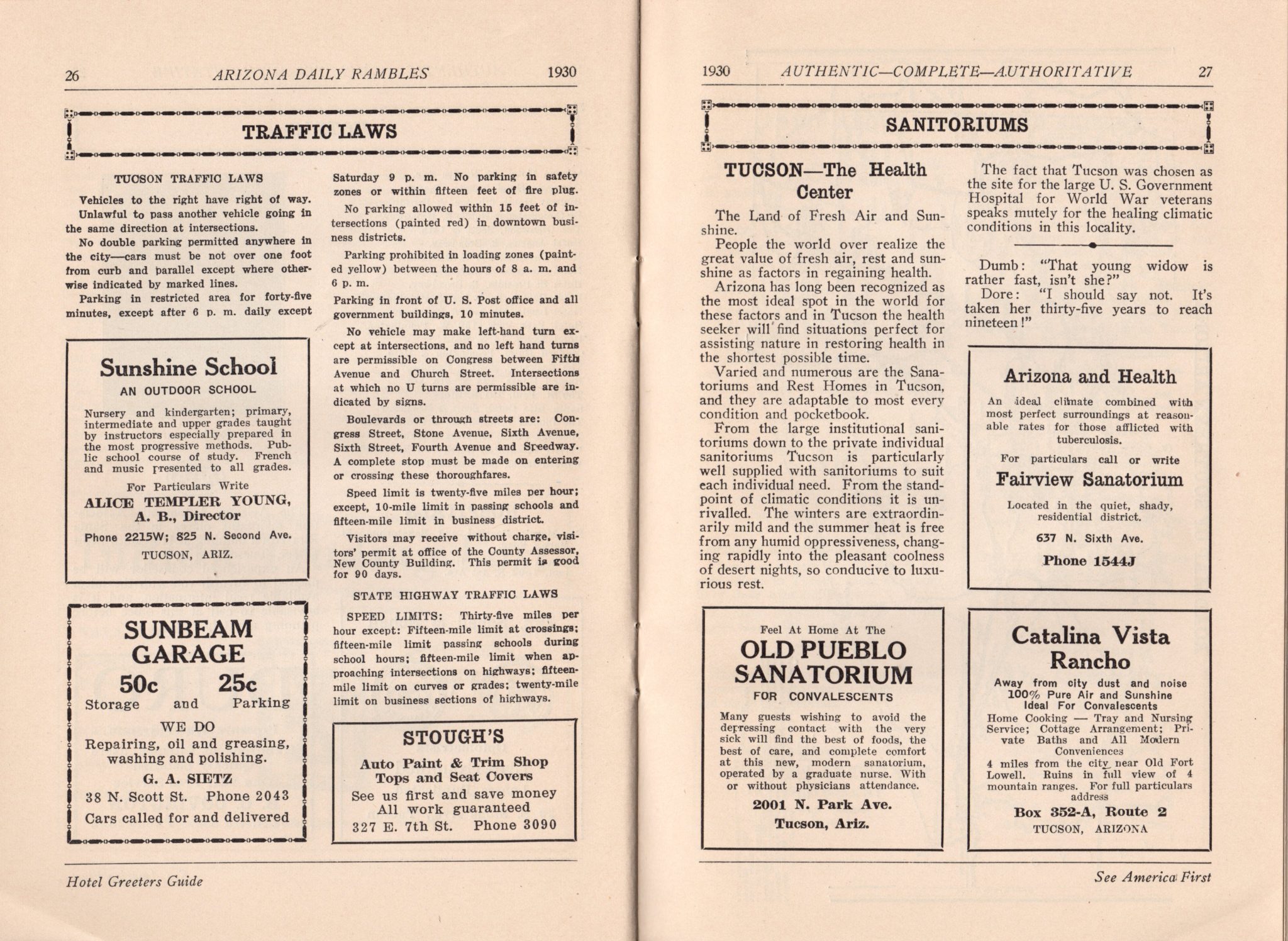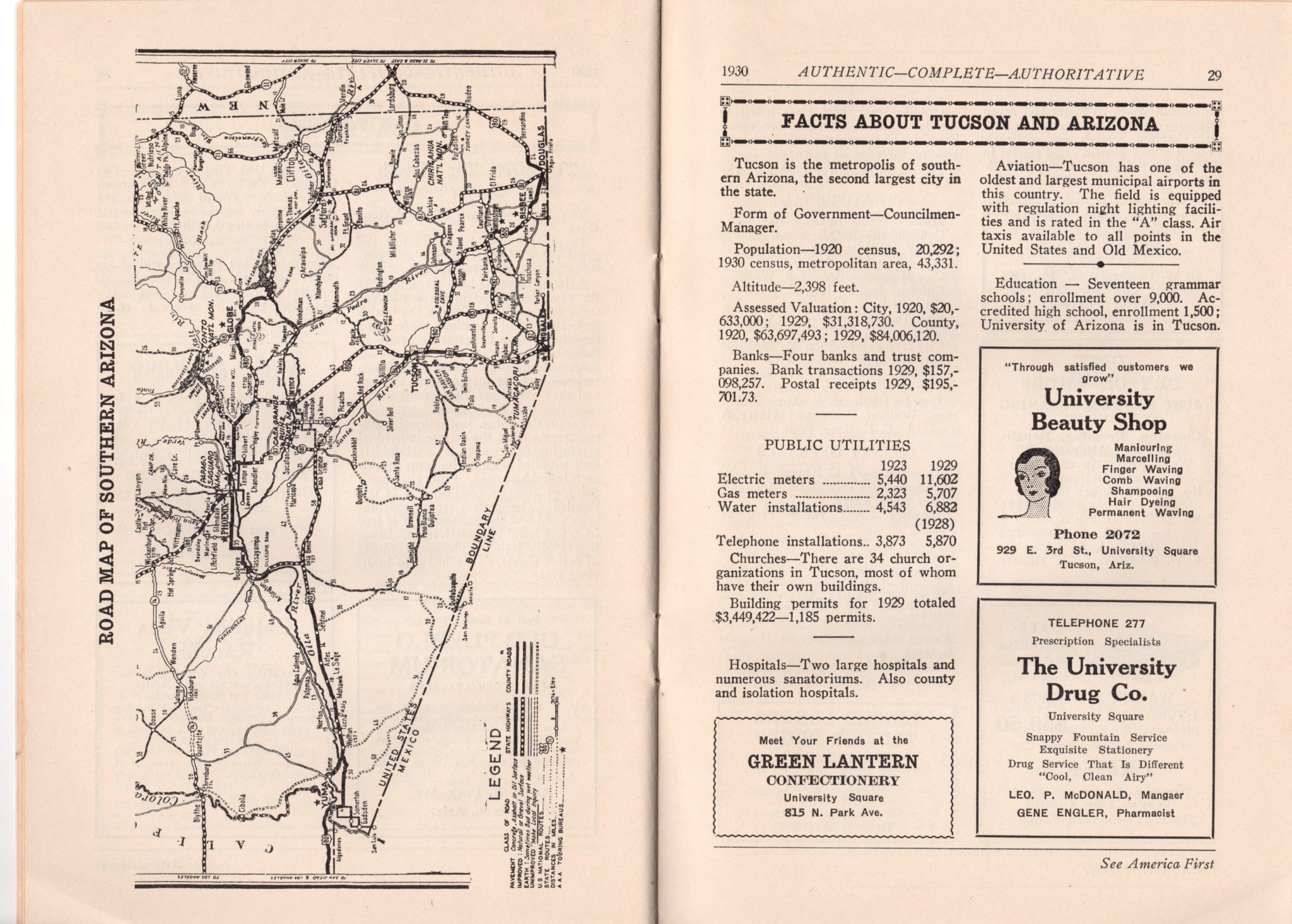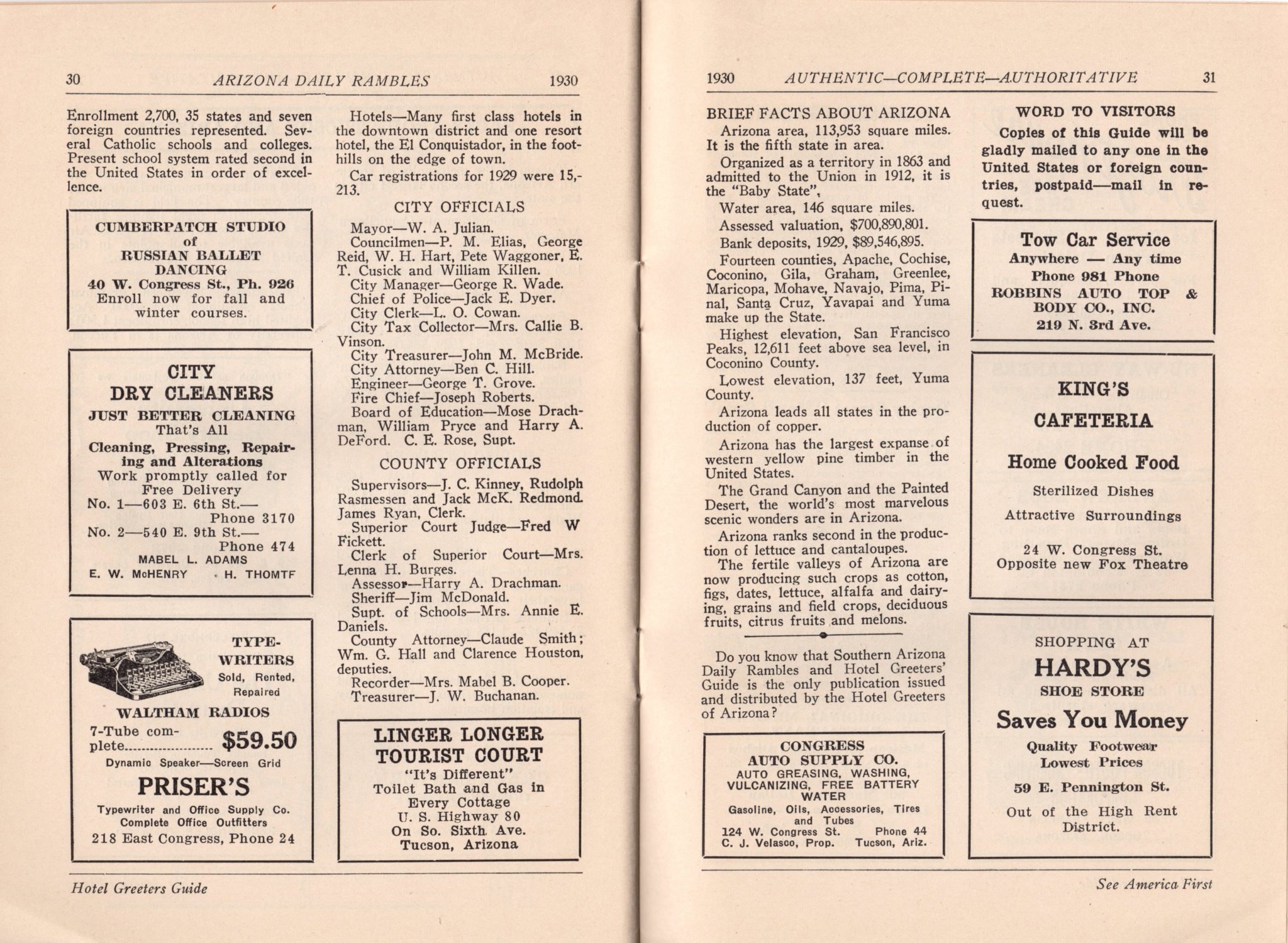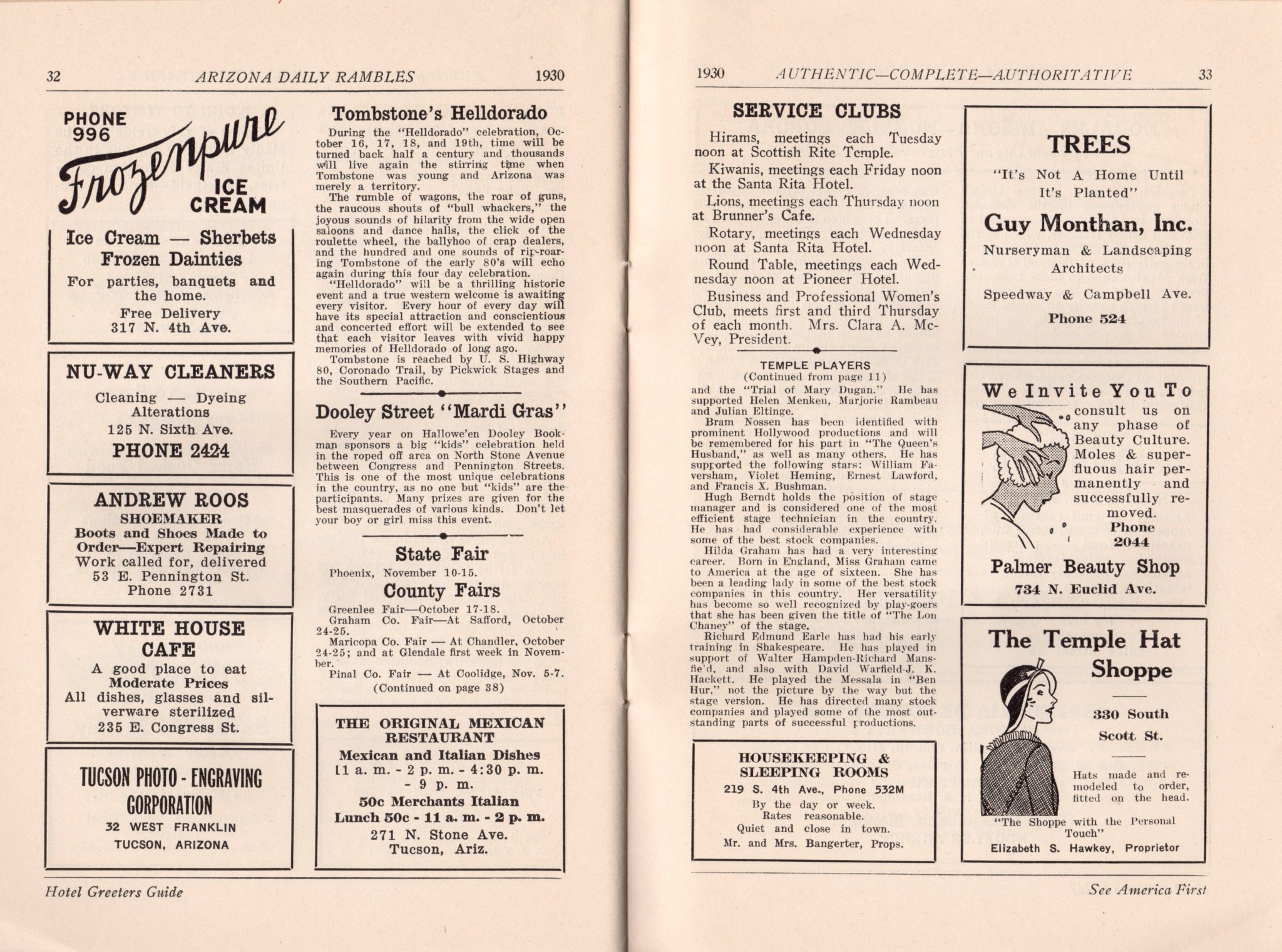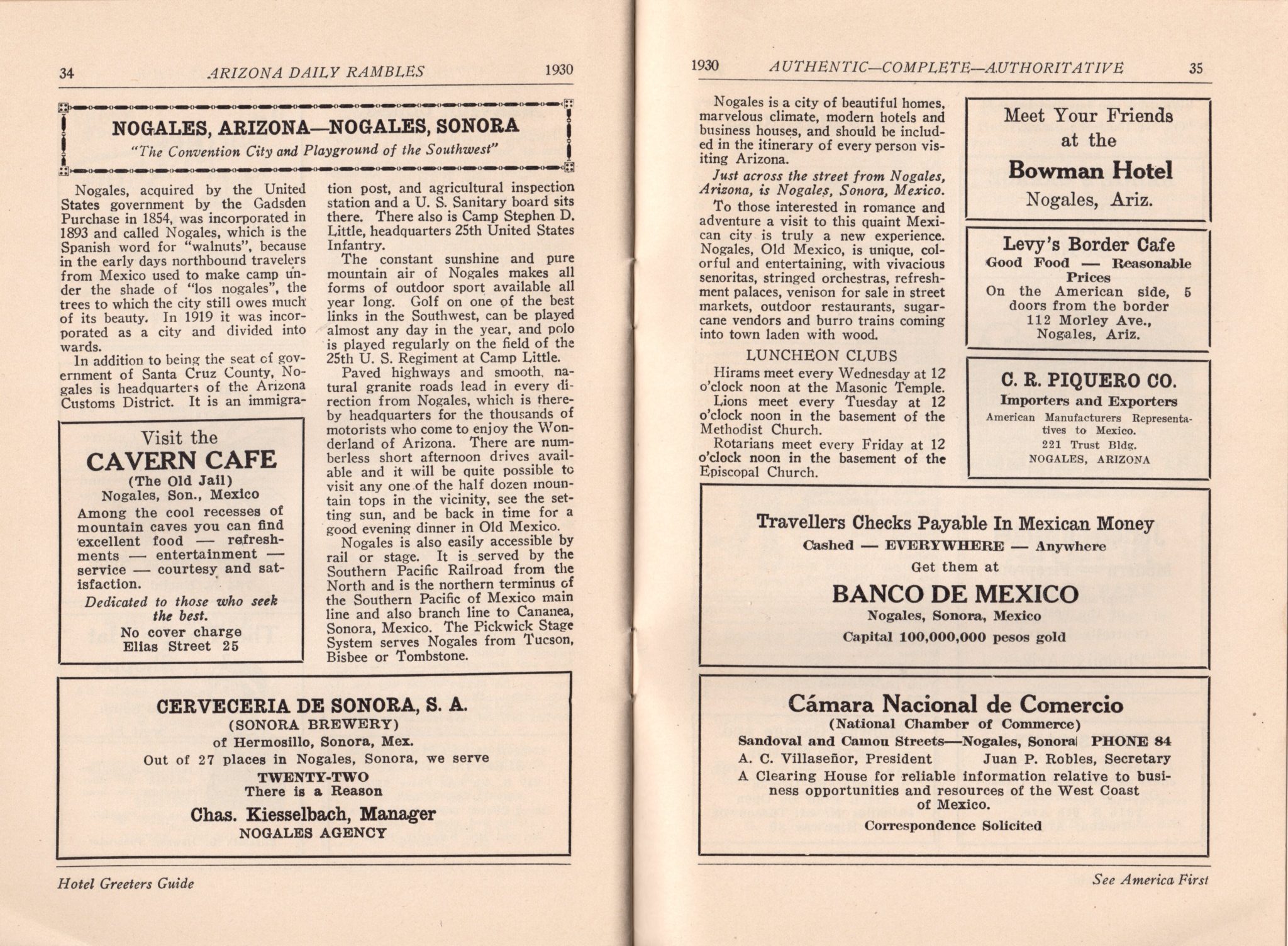 Vintage Tucson 1990 – 2021 © Schannep Ventures L.L.C. ALL RIGHTS RESERVED