Most notably, this page features an interesting view of life in Tucson Arizona Territory. Correspondingly, this image is originates from 1905. Most importantly, in the center of the photograph are two horses pulling a "modern" street car.  Consequently, one horse is taking a nap, while curious spectators look on.
---
At the same time, this photograph is rich with details. For example, look at the clothes which the men wear back in 1905. Also, look at the enormity of the building which houses the restaurant. In addition, there is a wonderful Meyer Street #5 trolley which transports people around the Tucson area at the turn of the century. Finally, you can see both Spanish and English advertisements. Similarly, these references show the strong Hispanic population in Tucson, Arizona.
---
Most noteworthy, this photographic postcard features Alexander Rossi's Restaurant. Consequently, it is at the corner of Congress and Stone Avenue in 1905. Notably, Mr. Chas Blenman is written on the image, who originally owns this photographic postcard.
---
First of all, Alexander Rossi is born September 22nd, 1860 in Castellone, Cremona, Italy. Above all, he becomes a famous Chef, running restaurants in Tombstone, Arizona Territory, Tucson Arizona Territory, and Nogales, Mexico.
---
Furthermore, the following is an important chronology of Mr. Rossi's endeavors.
Firstly, in 1882 Alex Rossi assumes ownership and management of the Columbus Bar and Restaurant

Secondly, from 1885 to 1886 he opens and runs "The International Restaurant" in Tombstone, Arizona

Thirdly, from 1892 – 1914 he is a volunteer for the Tucson Fire Department

Also, in 1922 he moves to Nogales, Mexico to open a restaurant and "The International Casino"

Finally, in 1930 December 11th, Mr. Rossi dies at the age of 70. Consequently, he dies of heart disease in Nogales, Arizona
Correspondingly, to learn more about another famous early Tucson resident, please click HERE!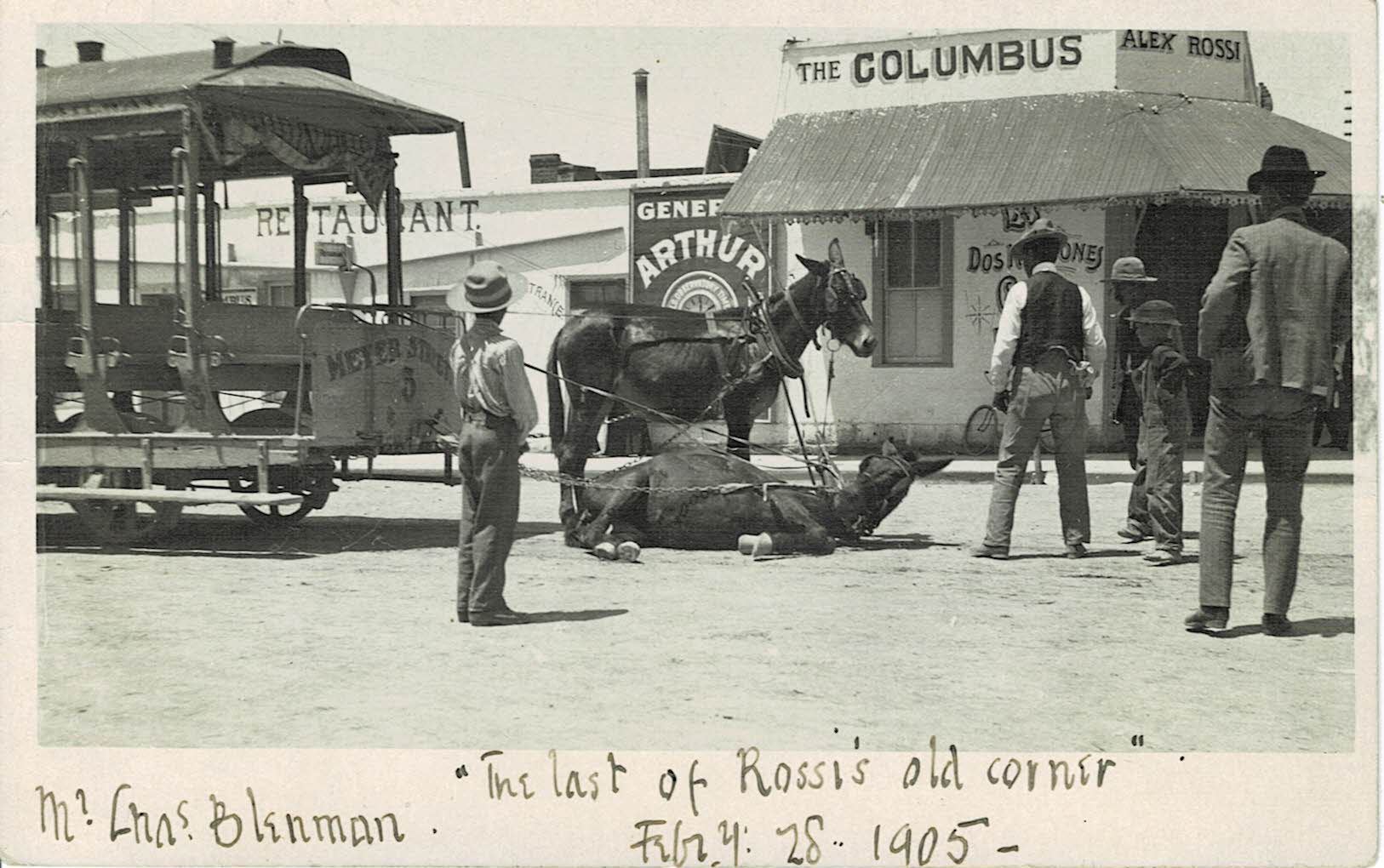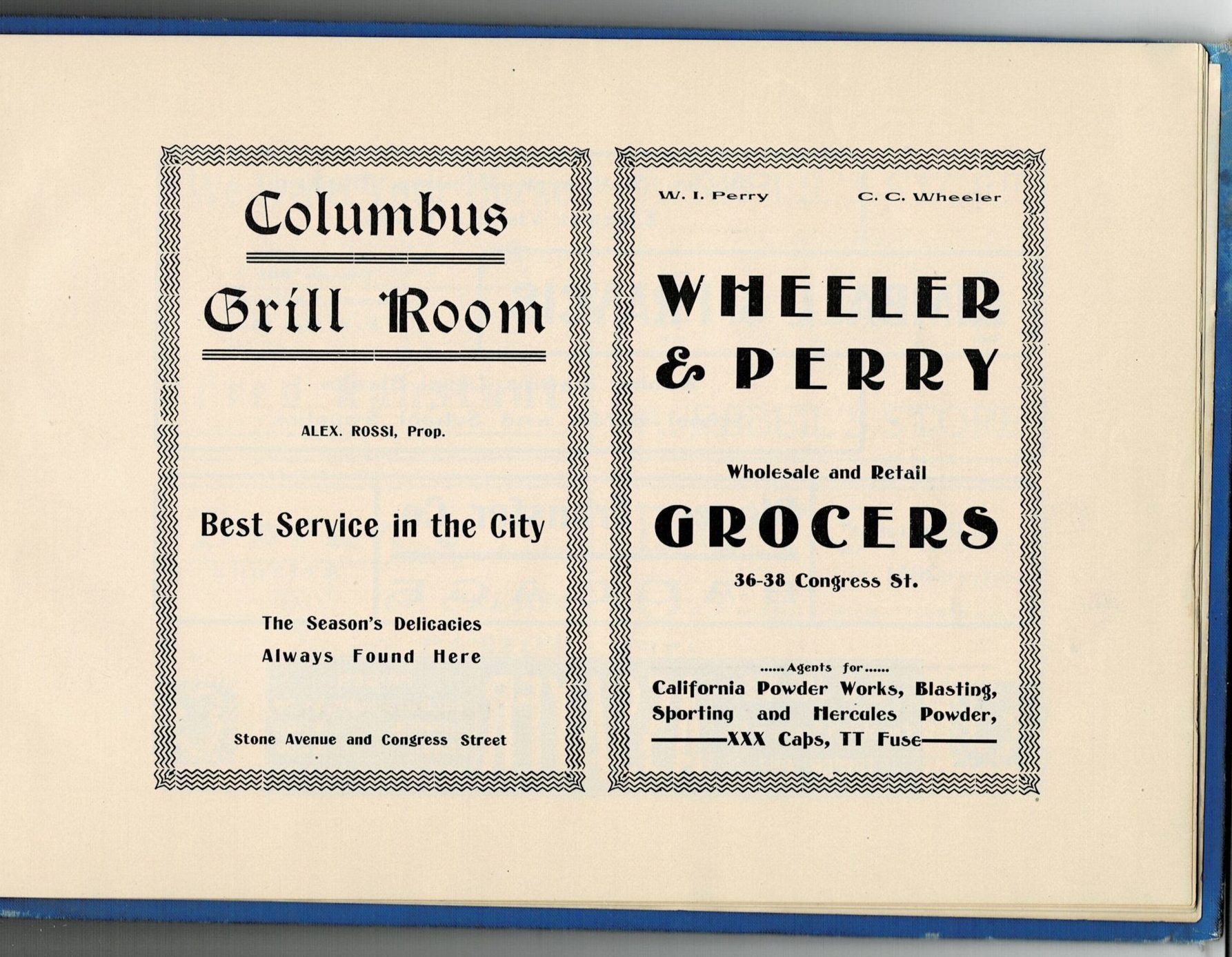 Consequently, after I publish this page, I find this advertisement in a copy of the 1903 University of Arizona Yearbook. 
Vintage Tucson 1990-2021 © Schannep Ventures L.L.C. ALL RIGHTS RESERVED