Significantly, this is a RARE vintage photograph from 1902/1903. Equally important, it is of the University of Arizona football team. Furthermore, a similar photograph is in 1903 version of "The Burro."  Interestingly, the Burro is the first yearbook that U of A publishes.
---
By all means, The Burrow features student activities and campus life. In addition, the yearbook offers glimpses of homecoming, athletic events, and student organizations. Also, this book features faculty and the graduating class. In fact, I am very lucky to have a copy of this original yearbook. Notably, the university itself, has a copy.
---
In contrast, a photograph from the official U of A yearbook is below my original period photograph. Albeit, the photo below my clear photo is a printed copy of an original photograph. As a result, the yearbook copy is lighter in color and shows less contrast than my copy.
---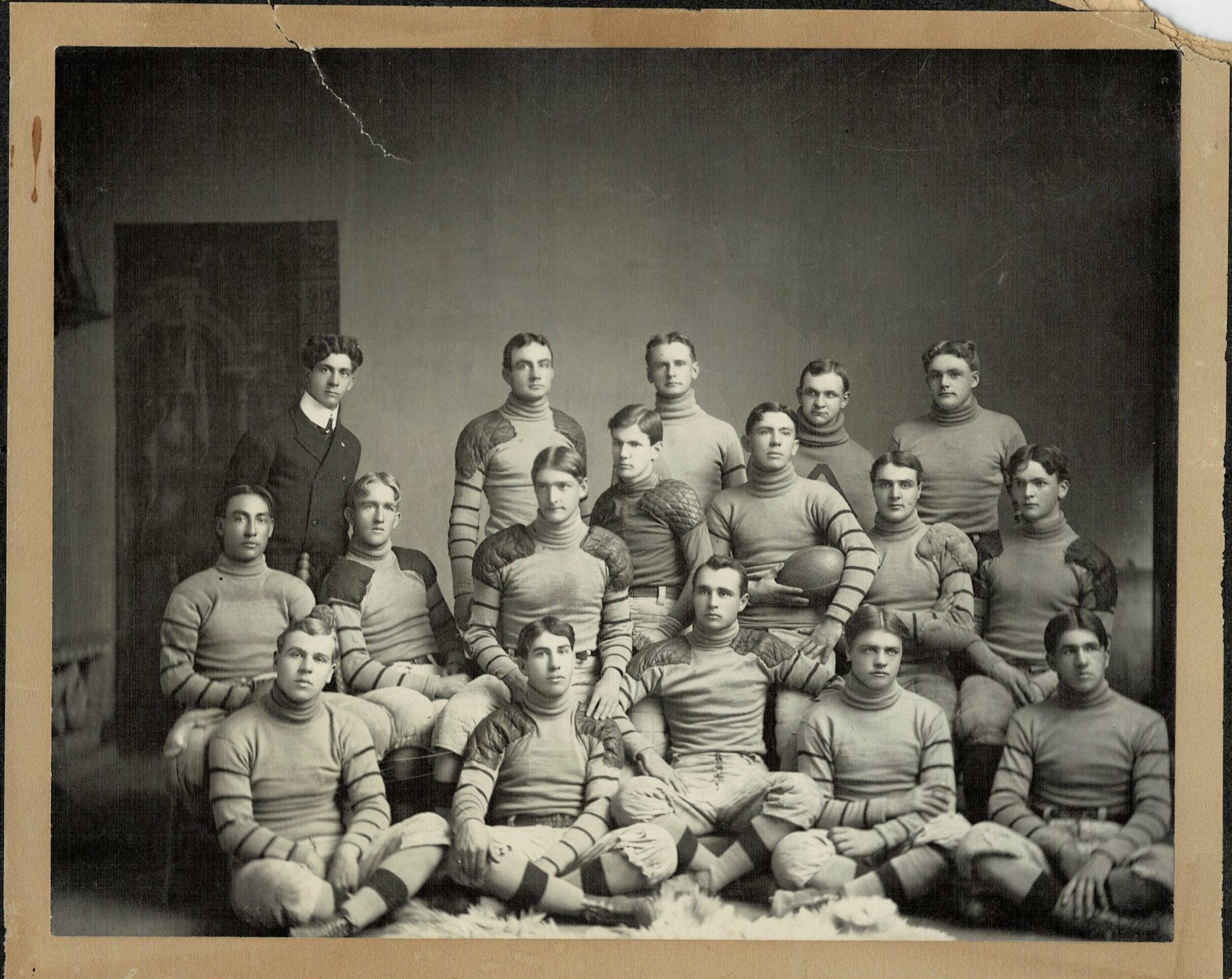 This is my original photograph from 1902, featuring tough U of A "Wildcats."
Rosenberg – Center
Bayless – Right Guard
Hodgnett – Left Guard
Moore – Right Tunnel
Mullen and Kelter  – Left Tackle
Stafford – Right End
Saurez – Left End
Cosgrove – Captain
Gillette – Quarterback
Day – Right Half
Jacobson – Left Half
Pickett – Full Back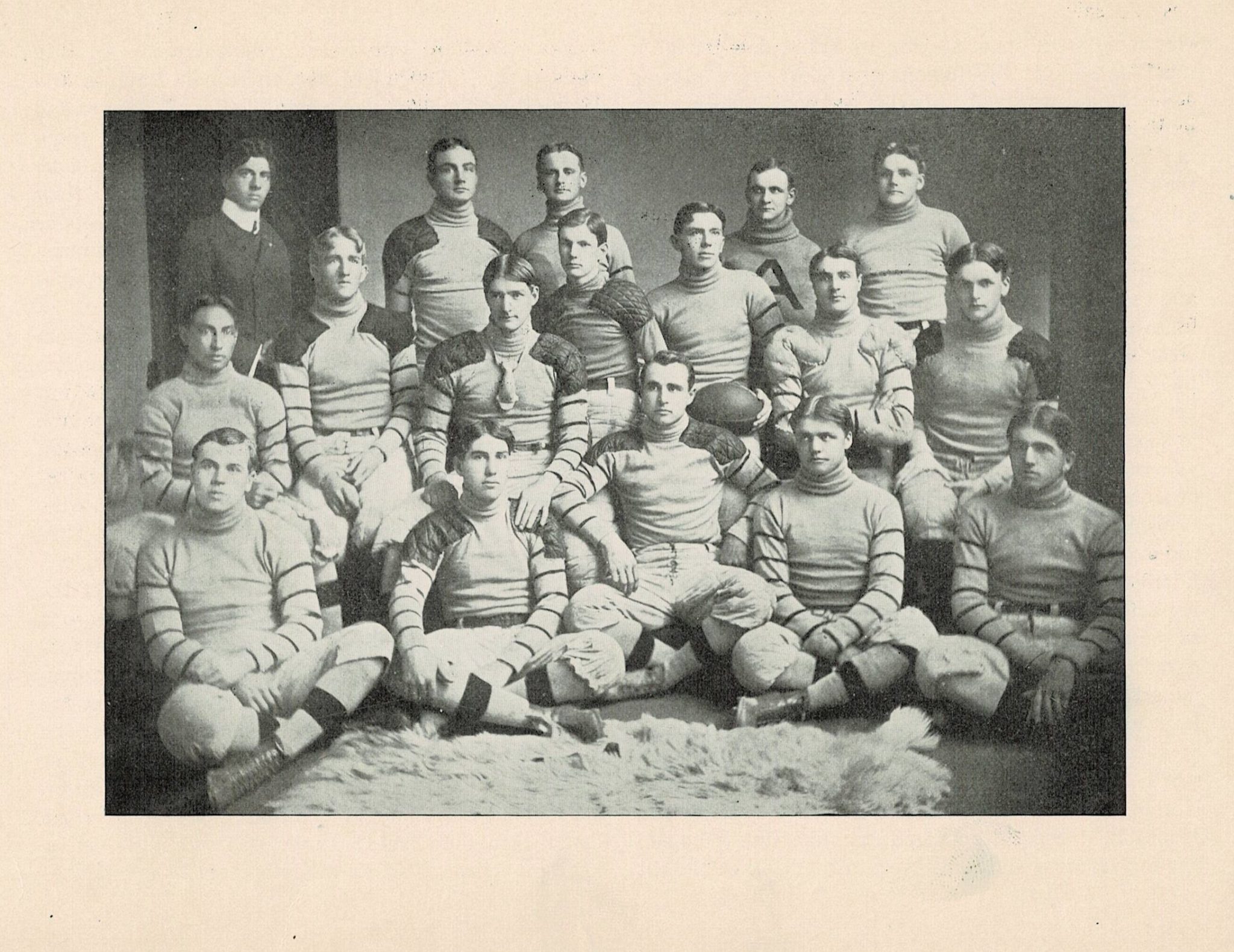 Comparatively, my original period photograph features the same players and coach. In particular, the photographer shoots this second photograph within seconds of my photograph. Another key point, the coach and players are in slightly different positions. Markedly, my vintage photograph was taken closer and features more detail. With this in mind, can you find the other subtle differences?
---
In the first place, the University of Arizona establishes it's first building in 1887. Notably, the first building is the School of Mines. Also, the first class takes place on October 1, 1891. Likewise, the first class has 31 students, of which 4 are from outside towns. Correspondingly, the faculty includes 6 professors and 2 faculty. Furthermore, it is important to realize the the University of Arizona is the first university in the Arizona Territory.
---
Remarkably, the second year enrolls 38 students, of which 5 students are from outside towns. Moreover, the faculty increases to 8 professors and 4 instructors. Of course, by the third year, there are 75 students.
---
Unbelievably, today the University of Arizona has over 44,000 students! 
Vintage Tucson 1990-2021 © Schannep Ventures L.L.C. ALL RIGHTS RESERVED